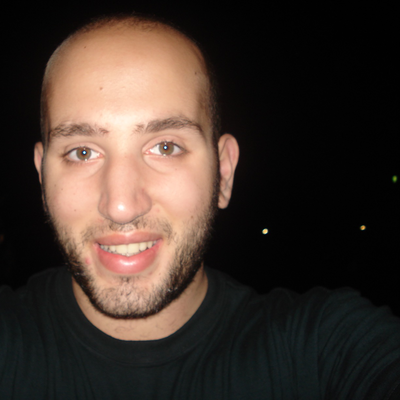 Services provided د.ا15

/ hour
About me:
RE: Enthusiastic and Hard-Working interior designer
Dear Hiring Manager,
You need a sharp interior designer with great attention to detail and excellent skills. My education and training make me an ideal candidate for this position. I believe that I have the characteristics that your company needs and deserves.
My educational background has prepared me for the role of interior design. In particular my study of interior design and architecture has given me a solid background so that I can perform my job. I am eager to contribute my enthusiasm and up–to-date skills to your company.
I look forward to a personal meeting during which time we can discuss your needs in greater detail.
I would like greatly appreciate the opportunity to work with and learn from you and your talented team. I look forward to speaking with you soon, thank you for your valued time.
Experience
SALES at Williams-Sonoma - Cherry Hill, New Jersey, USA, October 2018-January 2019
Greet the customers and inform them about new offers and discounts.
Helping cashiers by helping next customers so they wouldn't wait in line.
Work with the store manager on the store look.
Online Sales Associate at Macys - Cherry hill, New Jersey, USA, November 2017-December 2017
 Pick up the merchandise from the store that was ordered online and send it to the stockroom so it can be delivered on time.
 Arrange the merchandize according to delivery date so it can be easier and more sufficient for the dispatch team to deliver it on time so the customer can be satisfied by our service.
Interior Designer and Visual Merchandizer at THE One Retail Store - Amman, Jordan, March-2014- May 2016
                      • Visited potential customers' houses and proposed ideas for home styling.
                      • Working on AutoCAD which helped me improve my computer skills.
• Thrive under pressure, working with sales and with many customers at once especially at the launch of new season change.
• Complete responsibility of the store's image to improve sales and make it easy for customers to look at every piece of merchandise.
 • Do visual merchandising for accessories, beddings and redesign room sets.
 •Have meetings every week with the decoration manager and the store manager for new ideas about design projects.
•Helped the sales team in our store, which resulted in increased revenues.
•Maintain an awareness of market trends, fashion, local and international competition, taking a proactive approach to keep the company as market leaders in home fashion image and display.
  •Work with the decoration manager to implement season change.
Designed the royal Lounge at Queen Alia Airport in Amman, Jordan.
Select furniture from our store, which gave harmony and completion to the royal lounge.
Make flower arrangements all around the lounge which brought life and nature inside.
Select some accessories to complete the look.
FURNITRE AND ACCESROIES SALES at Marshalls - Los Angeles, California, USA, May 2013-August 2013
Assisted clients in guiding them towards what they are looking for.
Discussed and gave ideas and design plans and helped customers in selecting furniture from our store, resulting in improvement in sales.
Education
Lebanese American University in Beirut ,Lebanon Bachelor of science in Interior Design
Engineering / Architecture profesionals
Professionals from different sectors near Amman, محافظة عمّان
Jobs near Amman, محافظة عمّان
Found in: beBee S2 JO - 5 days ago

---

"We are seeking a Digital Marketing Specialist for our company. You will be leading our digital marketing team. You should use the latest digital media strategies and tools for marketing purposes. · Online marketing management would be the core duty of this job. You will work out ...

Found in: beBee S2 JO - 5 days ago

---

PwC Middle East

Amman

Full time

Description · At PwC, we measure success by our ability to create the value that our clients and our people are looking for. Our reputation lies in building lasting relationships with our clients and a focus on delivering value in all we do. We're a network of firms in 158 countr ...

Found in: beBee S2 JO - 1 week ago

---

This role requires the ability to move and lift up to 25 lbs. Standing, sitting or walking for extended periods of time and ensuring a professional demeanor, clear communication and appearance in a clean uniform are also required. · Prior to employment, we ll ask you to complete ...