4 years ago · 2 min. reading time · visibility 0 ·
A Metaphor for Bees and Buzzes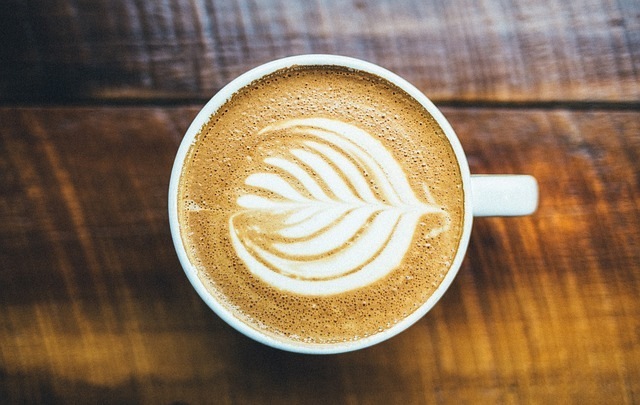 Sara Jacobovici mentioned repeatedly that she is an integrator and process-oriented. I find myself more complexity-oriented. Are the integrator and process-oriented miscible with each other, or are they on opposing poles? Are they like honey and milk, or more like milk and fat or honey and fat? If they are like honey and milk do we assume their safe mixing?
I pondered on these questions searching for a metaphor that would help me answering these questions. My thinking led me to the froth (foamed, or steamed) coffee making. The process is the same, but the ingredients aren't. We make protein froth by creating beating the protein molecules in the milk to create a protein cage that encapsulates air within to which we add coffee. We make frothed coffee with the equipment, but end up with different quality foamed coffee.
We use the same equipment and procedures and yet we end up with varying qualities of coffee froth. We need to experiment (experimental processes) always and never assume we have the same product. Why don't we then get the same quality of desired coffee froth when we are using same milk, procedures and equipment? One major reason is that the milk from cows is never the same. The milk composition changes with what the cows feed on, the environment and host of other factors. Milk is an evolving product.
Making properly prepared coffee froth may sound as an easy process, but it isn't. Te complexity of the milk transfers to the process of making coffee froth and the process gets complex too.
Authors do the same they consume buzzes and so the milk (honey) will have different composition. The process of mixing acquired information may yield properly frothed buzzes or not. It is important that we don't assume; it is important to use the approach of process-experimenting. If what authors produce is milk-like, then knowing by experimenting is the only way to give the readers the product that appeals to them. There is no room for assumption. Processes use ingredients that may be evolving and procedure shall guarantee producing the desired quality product.
It is important to realize that complexity and process speak to each other. Complexity is not against applying procedures and processes; it is also adjusting the processes to make for the variation in the quality of starting materials.
Know your ingredients and act accordingly. Milk that is steamed at a lower, steady temperature will have a richer, sweeter flavor profile. If you overheat the milk, it will taste burned, because you've essentially denatured the proteins, preventing foaming and scalding the milk. So your readers are , you may lose the effect intended if you try to overheat your buzzes.
In the making of coffee froths it is important to keep the milk moving. No one likes a thick skin of milk crust on his or her café au lait. It is movement that liberates us so that we don't get stuck in life. We need to know when to keep moving and when to take a pause because the foam has formed and settled.
This is the beauty of hives on beBee. We authors feed differently depending on what hives we visit and digest information. Our milk-produce (buzzes) shall be good for making coffee only if we observe these differences and adjust the procedure of making the froth accordingly. It is always process-experimenting and the more complex the starting milk is, the more attention to adjustment we shall need. Moreover, making coffee froth is a gradual process as you need to adjust the process by changing the position and speed of beating the milk to produce quality coffee foam. There is no room for fast-going and only a step by step approach shall give us the desired end product.
Complexity and processes require there integration, rather than their separation. The more we understand complexity, the more we tie this complexity with adjustment of processes the more successful we shall be.


Writing buzzes is the same. Just by treating it as a coffee froth we may draw many writing lessons.


Ali Anani, PhD
"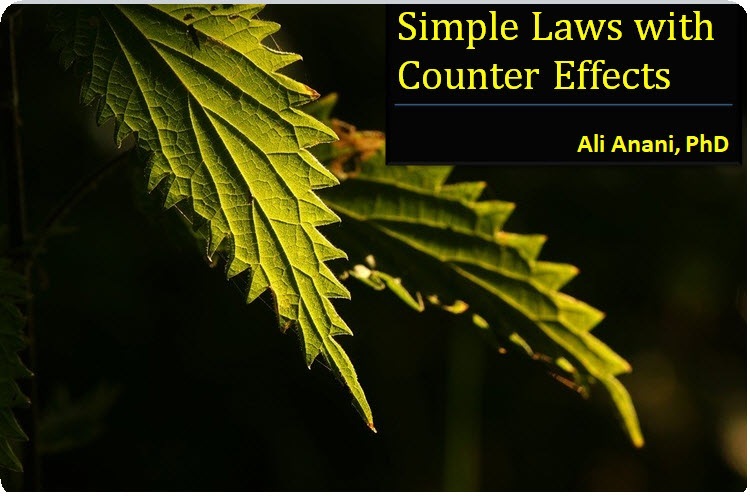 Simple Laws with Counter Effects
If your care for your family life, performance at ...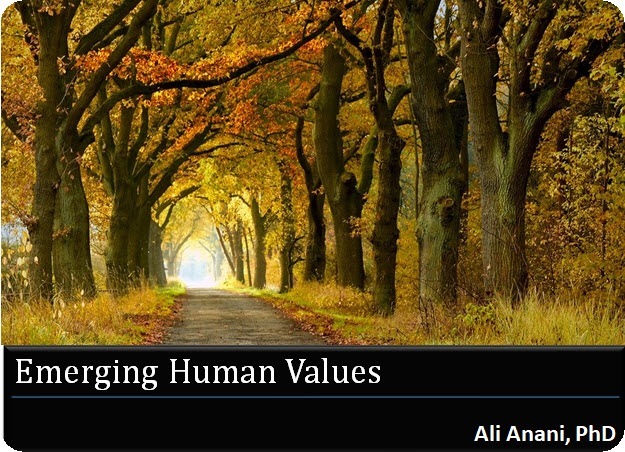 Emerging Human Values
My previous post "Are Ideas Measurable?" generated ...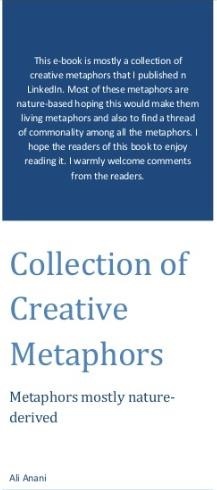 My e-book: Collection of Creative Ideas
Creativity is like scattered light going in differ ...
1 year ago · 2 min. reading time
You have no groups that fit your search