3 years ago · 3 min. reading time · visibility ~10 ·
A Random Walk of Thoughts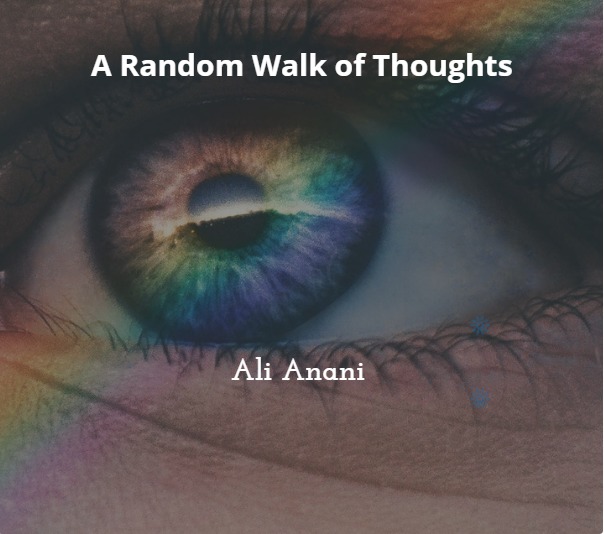 It amazes me how ideas generate new ideas in our minds randomly. I am sharing the walk of ideas as they happened in my mind. It amazes me the way one idea invites for another idea unexpectedly, without prior planning or intention. Is this chaotic birth of ideas worthy? I leave the answer for the readers.
The seed idea started from a comment by Bill King on my previous buzz "The Iceberg Leader". In his comment Bill wrote "When mentioning waves with information I can't help to wonder about refraction, much like the image of a pencil in a glass of water or sound when it interacts at an interface. When information is transmitted thru the glass on our screens is it refracted and maybe changed to a different wave form causing a change in how the information vibrates?" Somehow, he reminded me how rainbow form. They form by reflection, refraction and dispersion when a ray of light interacts with a water droplet suspended in the atmosphere. First the ray of light enters the droplet being refracted;
Secondly, once inside the droplet, the ray interacts with the interface water/air at the back of the droplet and is reflected. This leads to the separation of the white light to its individual colors. We see the magical rainbow as a result.
So, the separation of the white light results in seeing a rainbow. Immediately, the question that popped in my mind: can separation be good? Separation isn't evil always; in contrary, it could lead us to see the rainbow of separation that isn't possible in the white light of union? One real example is the separation of a wife and husband. This separation is meant as a self- review so that the couple may inspect their behaviors in calm and without the daily conflicts. Mostly, separation ends in divorce. Is it because separation resulted in partners seeing "the rainbow of separation"? Do rainbows, which we consider examples of beauty, have a dirty face?
Unfortunately, the answer to the question is yes. I thought of rainbows forming in some peoples' eyes. On the surface they look great. Beneath, they reveal eye problems. Seeing rainbows or halos around light indicates a problem with how light is filtering into the eye. Light is made up of different colors, but the rays are normally focused on a single point, so you can't distinguish them. I call this observation "The situational beauty", in emulation of "the situational leadership".
Not all separations are equal and not all separations should be done similarly. The separation of wife and husband is unlike the separation of part of a country to form a new country. However; the question that overwhelmed me is whether we should rethink the separation strategies. We separate mixtures using different methods such as filtration, evaporation, distillation, reverse osmotic pressure and a host of other techniques. The selected separation depends on the type of the mixture components that we have. owe must reconsider how to separate wife and husband so that this separation as a "cooling time" for both parties. Maybe we need to think and come up with new and more effective separation methodologies so that separation results in reunion rather than divorce. I am sure some of the readers will have their thoughts to share on this issue.
It deserves deep thinking on how to turn marriage separations into a purifying separation so that couples may reunite


Ali Anani
The separation of mixtures led me to think of oil and milk that don't mix. More, it made me ponder on not mixing work and fun. Are still work and fun immiscible? Whey are then calls for mixing business and leisure (bleisure). It is amazing how we reverse our thinking on long-standing beliefs. Why then we opposed this mix for long times?
Mixed marriages are a mix that may work wonderfully, or it could lead to divorce. How to make the mix homogeneous and not volatile to the heat of differences in habit and traditions? Wind carries seed of plants to foreign lands and they pollinate with foreign seeds. The product is a healthy plant. Why then marrying the foreign seeds fail in marriages? Can we learn from the success of the "seeds marriages"?
Quite often marrying a cleaning agent with another cleaning agent results is disastrous damages. Each cleaner is safe on its own; together they are mostly not. Likewise; mixing two good people might be hazardous sometimes and may lead to explosions.
I reflected in this buzz honestly how thoughts walked randomly in my head.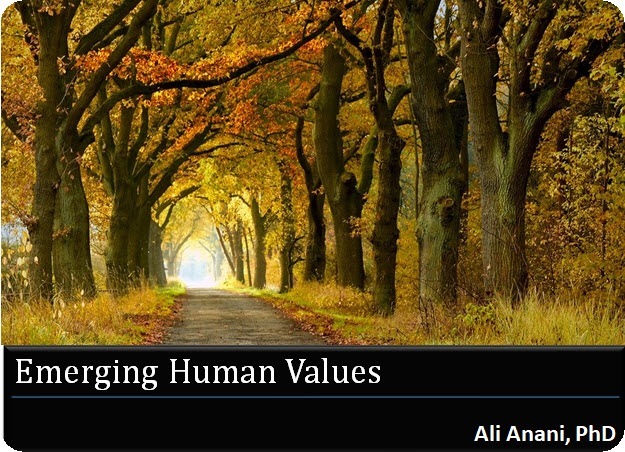 Emerging Human Values
My previous post "Are Ideas Measurable?" generated ...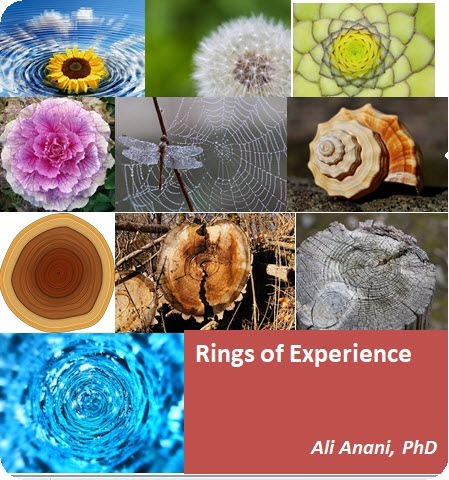 Rings of Experience
A better description of the unknown-unknown quadra ...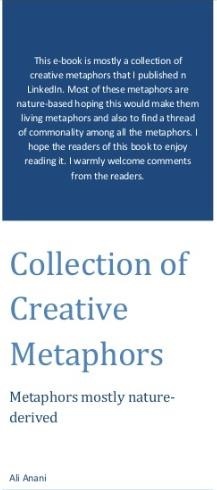 My e-book: Collection of Creative Ideas
Creativity is like scattered light going in differ ...
1 year ago · 2 min. reading time
You have no groups that fit your search