3 years ago · 3 min. reading time · visibility 0 ·
Accelerated Butterfly Effect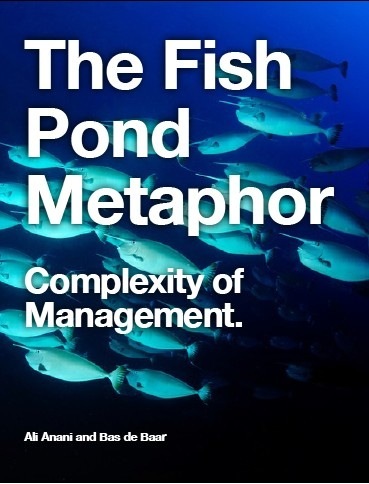 We need to be authentic. We need to preserve our originality. This is in spite of the rapid disruptions we encounter that change our lifestyles, our communication, our grasp of a topic of interest to be overwhelmed soon by a new interest and so many other facets of life. Technology is changing the way we socialize, the way we do business, the way we learn and the way we monitor work progress, just to give few examples. We find ourselves standing on sinking sands and above us turbulent winds that blows the sand in our eyes and we hardly can see through the blowing dust. And yet we have to keep our balance and stay who we are.
With so many connections we feel the world is shrinking into a small world. I received a letter from Bas de Baar in Holland years ago. Bas asked me if I would review his draft book on management. I accepted and he forwarded the draft to me. I made a small suggestion for him. That small thing resulted in his decision to rewrite the book and to offer me to be the co-author of the new book. I accepted. My suggestion was to use the fish pond metaphor. The shrinking world is like fish living in the spacious ocean that we moved into a small pond. The book reviewed the new challenges the fish would face such as contamination. Algae in the ocean aren't like algae in a pond and they could kill the fish in the pond. What started as a small idea resulted in a book that still we haven't published yet.
The introduction of the book has the following to say:
Why A Fish Pond?
The Fish Pond Metaphor is not one coherent picture of a particular pond. It is merely a collection of narratives and analogies centered on a common theme, the fish pond. We choose the Fish Pond for more than one reason, but mainly because it is an ecosystem. An ecosystem let us describe our main problem with reality called "dynamic complexity". In our normal line of thinking, we think about an event A that happens, and that causes something else, say B. The occurrence of B might trigger some event C. A nice linear cause-and-effect chain.
With dynamic complexity this is exactly what is not taking place: cause and effect are not close in space and time, and therefore, very difficult for us to see.
Extracts of Few Main Ideas of the e-Book
Best practices become worst practices under changing environments. We give examples in the book to explain this point. And yet we have many people calling for adopting fixed best practices. Best is only valid for linear systems. In fact we then concluded "Practices perceived as best practices become worst practices under changing environments". The best becomes worst, but the worst doesn't become the best. This is another example of one-directional movement.
Basically, reality is too complex for us to comprehend. And in a real fish pond dozens of these processes are taking place all at the same time. The complexity is such that as soon so a small change happens and causes a butterfly effect another small cause leads to another butterfly effect. I call this the acceleration of the butterfly effect.
The work environment and its relationship to the fish pond metaphor reveals the importance of building trust in organizations. This is an example of a specific narrative surrounding the Fish Pond metaphor. It makes the analogy between the filtering and drainage of a pond, and the need for trust and elimination of toxic employees in a project. Muddy water can create problems for fish trying to feed themselves and affect their size. Is it any different for muddy organizations? My answer is no. Muddy organizations lack trust and they shall affect the growth of employees.
People around you influence your mental construct- I could replace Wikipedia with beBee had beBee existed during the time we wrote the book. The Fish Pond book highlights the concept of social capital as being the central available element that expresses the effectiveness of resilience and adaption within a social system. Although there are a many definitions going around for this concept, like on Wikipedia, it provides the notion that a higher value shows better access to other people, to either share, exchange or in another form influence shared constructs.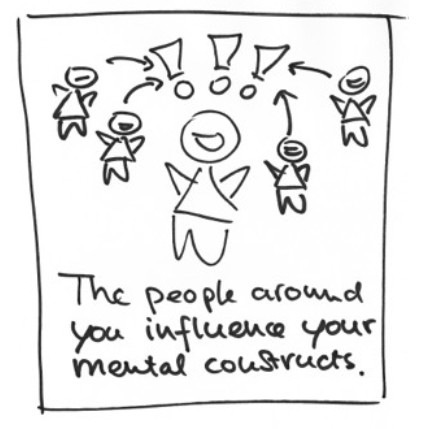 Just looking at employees or fish can already have an impact on behavior. Again the similarities are striking. The fish pond revealed the strength of the Observant Effect and how small observation of somebody might cause significant changes of his/her behavior.
The Fish Pond Metaphor is a valid one. Its dynamism may help us understand the complexity of management. The book offers examples of many more observations from the fish pond. I defer these to a future buzz.
It amazes me how an e-mail resulted in huge changes in my life and to co-author a book with Bas with whom I have never met. Our world is changing and we need to keep our authenticity. A mi the same person? I don't know.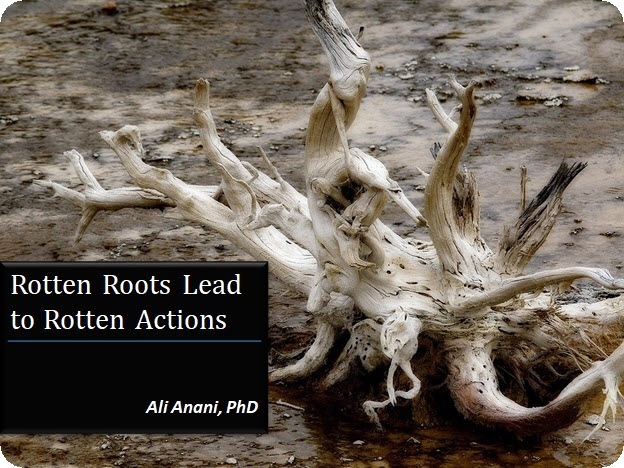 Rotten Roots Lead to Rotten Actions
Light and darkness co-exist anywhere and at any ti ...
1 year ago · 3 min. reading time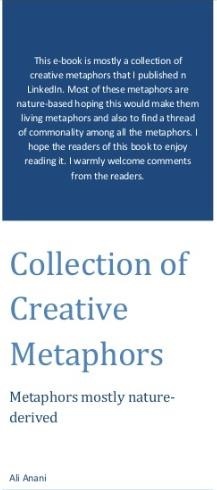 My e-book: Collection of Creative Ideas
Creativity is like scattered light going in differ ...
1 year ago · 2 min. reading time
You have no groups that fit your search