2 years ago · 2 min. reading time · visibility 0 ·
Comments on Comments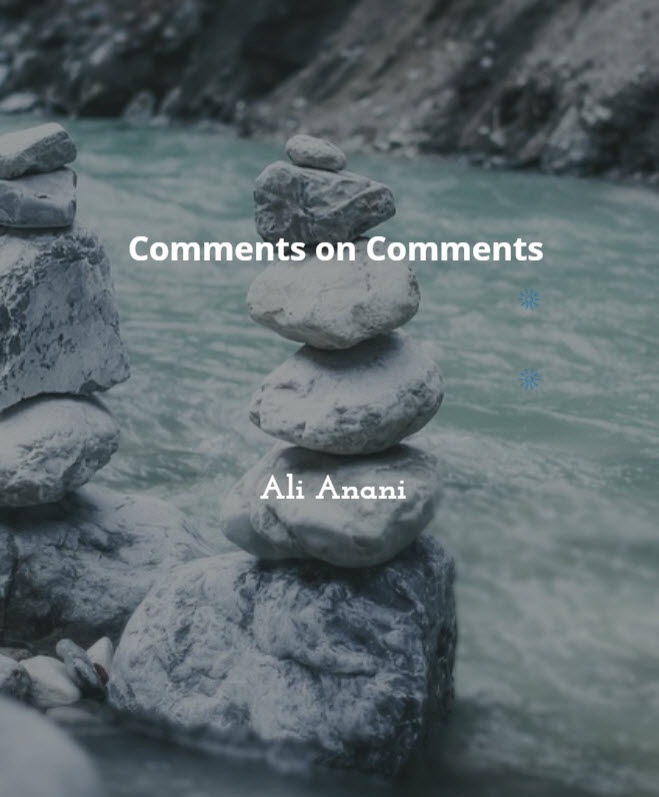 Not all comments are the same. Some comments have negative impact on the author and readers with very little value added, if any. Personal attacks and the contributor of a comment might have the intention to show he/she is knowledgeable are examples of such comments. There are comments with high value added, but with little impact. Comments that are expressed in poor language and are vague to some extent may lose their impact despite their high informative values. There are comments with high impact, but with little value added. Comments offered by influential people may fall under this category. Ideally we wish to have comments with both high value and high impact and these comments lead to the emerging of new ideas, approaches, perspectives and thinking. These comments inform, educate, expand our knowledge and challenge our established thinking forms.
The problem with the degrading comments is that they dissipate the thinking of readers and tend sometimes to prove the author or commenter is wrong. Worse, when they have the aggressive tone. Previously, I couldn't resist the temptation to respond. This is wrong. Why? Nature provides the best answer. If you were about to be attacked by a wasp don't move for the wasp will not only attack you but will send a message to the wasp colony to attack you. Stay still and just ignore such comments. The wasp shall then leave you alone.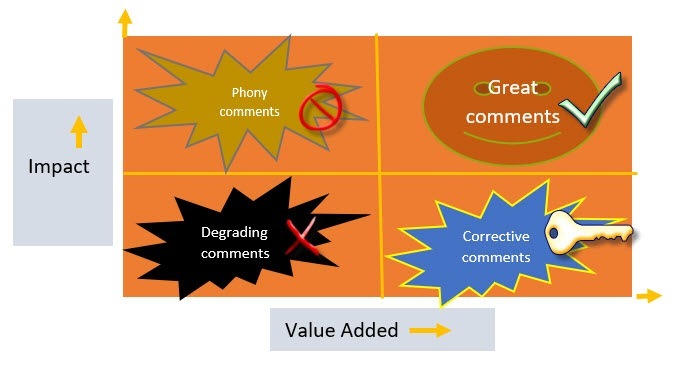 I find exaggerated comments are sort of phony comments. The praising comments of a buzz that the commenters didn't read is one example. There is a hidden intension in such comments. For example, the commenter expects the author to comment and share his/her buzz. It is a form of an unannounced barter deals.
Worse, if the intention of writing a praising comment to an undeserving buzz is that under the sweetness of the comment there is a poison. These comments are like bitter almonds though they have a strong scent the seeds contain the toxic cyanide. The sweet comments with the bitter results are phony.
Too much praise can be intoxicating. Too much of sweet praise may lead to diabetes. Learn to moderate your praise with some purposeful criticism. The sweet zone is where praise and criticism overlap. Too much praise has a paradoxical effect. It is like somebody adding too much sugar to your coffee when you prefer it sugarless. Similarly, we eat away the desired impact of a comment by excessive criticism without mentioning any good point. This may cause the author to lose self-confidence and can be disruptive.
Research has shown that for teams to reach their best, five or six positive interactions were needed for one criticism or negative interaction. A point that is often ignored is the order of praise: criticism. If you brush your teeth with toothpaste and you then take a glass of sweet juice the juice shall taste bitter. The bitterness of some comments may turn the impact of a praise into a bitter one. Personal attacks leave bitter taste in the mouths. Even we try later to add some sweetness it shall still taste bitter. Whenever we lose balance we create an opposite effect in the wrong direction.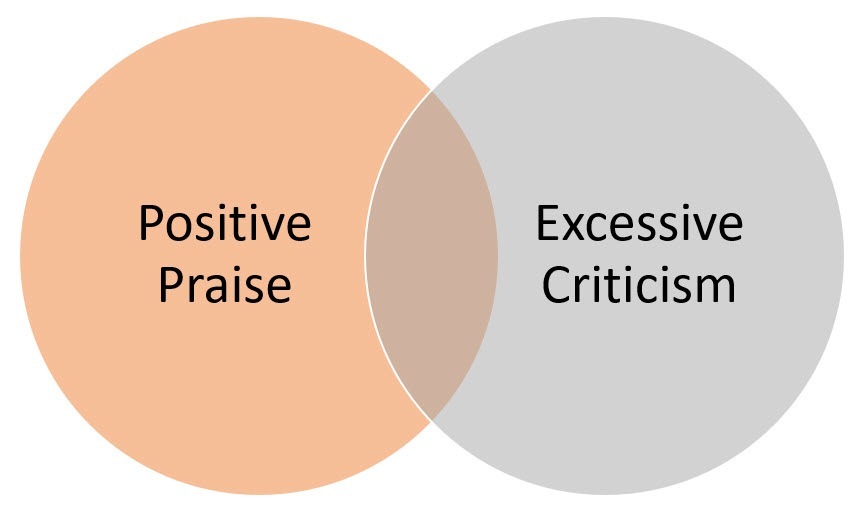 @Harvey Lloyd wrote in a comment "A writer is writing for their benefit and the reader has the choice to engage or not. I am a fan of expansion comments". This is right. Expansion comments create a chain of added values to the author and reader alike. They are the truly impacting comments with expanded value. The challenge is to offer such comments.
I am immune to comments that are of low value and desirable impact. I hope I shall find no need for this immunity.
"""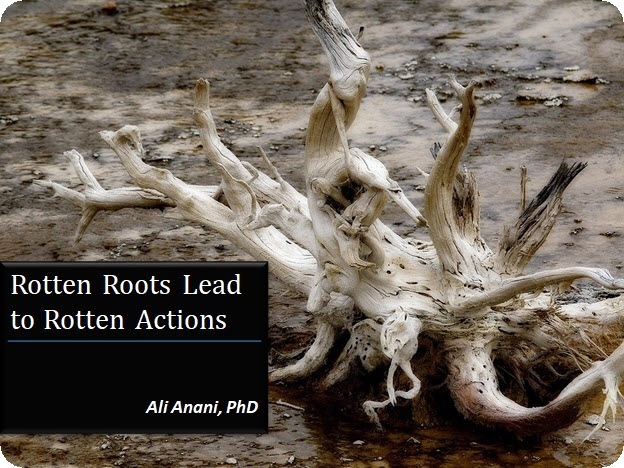 Rotten Roots Lead to Rotten Actions
Light and darkness co-exist anywhere and at any ti ...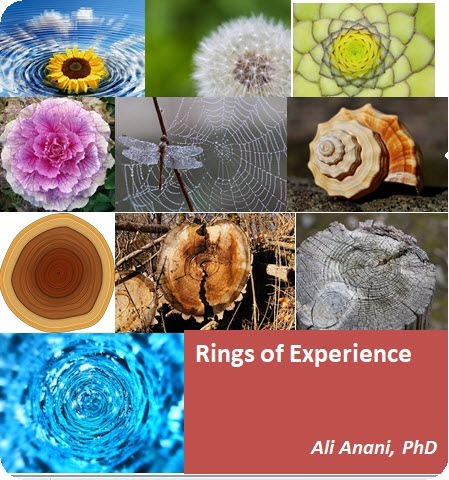 Rings of Experience
A better description of the unknown-unknown quadra ...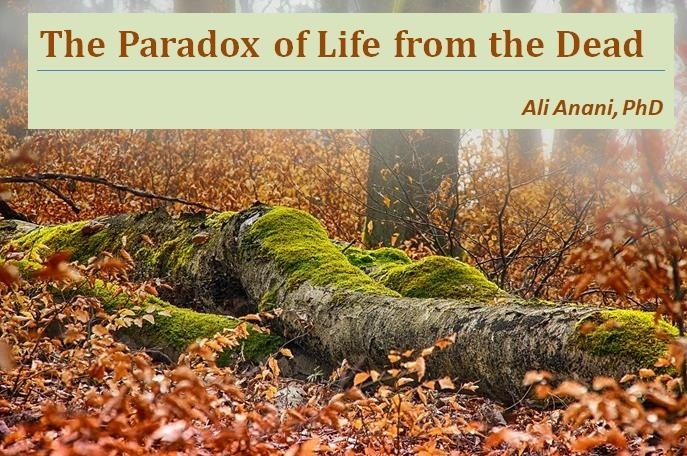 The Paradox of Life from the Dead
We say our dreams are dead. I say may reawaken and ...
1 year ago · 2 min. reading time
You have no groups that fit your search