1 year ago · 1 min. reading time · visibility 0 ·
Corona Can Make Us Stronger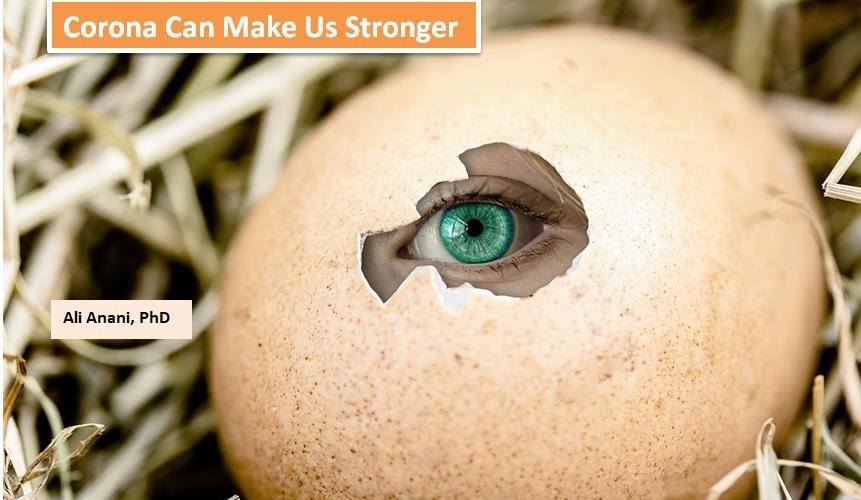 The discussions on my previous post "Corona- Threats and Opportunities" stirred the idea of this post. Harvey Lloyd wrote in a comment, referring to the corona crisis "But as risk and time increase and work against each other we find that the Action portion grows in need substantially". In the darkness of chaos what action to take can be confusing as @Zacharias   Voulgaris Pointed out in his comment "… throughout human history this has been true: one never knows what event or situation might dramatically change an individual life or a nation". @Fay Vietmeier mentioned in one of her comments the illusion of controlling a chaotic situation. Our actions should be geared towards reducing the current risk while preparing us to be stronger and antifragile following the crisis. CityVP Manjit highlighted this point in his comment on LinkedIn. He wrote "For me while safety and ensuring good health practices is the given norm, the evolution is about the new future we walk into".
We realize the voids the corona crisis is causing to us. These include the emotional voids, the lost dreams voids, the loss of beloved ones voids, the social distancing voids and the list goes on. Voids are empty spaces and a source of weakness for us…unless we view them positively that that we may turn them to areas of strength to meet unanticipated and uncontrollable future crisis.
The same concept applies to glass. Alterations to the usual glass production process, such as putting the material under stress, can introduce effects that linger even after the material hardens. Manufacturers have long exploited this phenomenon to strengthen glass.
We all have voids, but we differ on how to fill them or deal with them. Nature tells us that we may use the voids to make us stronger. The corona crisis is creating emotional, physical and spiritual voids in our lives. But these voids can be our source of distributing the pressure load by the strong nations helping the weak ones.
We shouldn't be fearful of the voids the corona crisis has created. Instead, we may use these voids to strengthen our societies and foster them. Nature tells us how.
On the edge of voids great things may happen. They are edges for creative approaches


Ali Anani, PhD
Our failures are the holes and voids. They are the centers for us to grow


Ali Anani, PhD
We need to care for the immediate voids that corona places on us while not forgetting that in the long run we may turn those voids creatively and make us all more coherent.
Ali Anani, PhD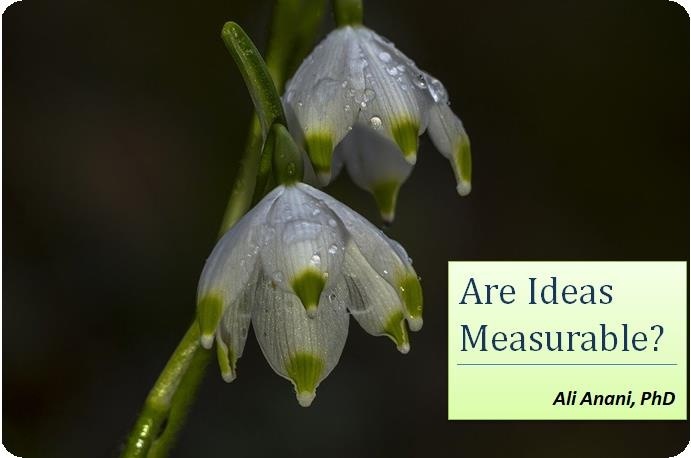 Are Ideas Measurable?
Last week I exchanged comments on the title of my ...
1 year ago · 3 min. reading time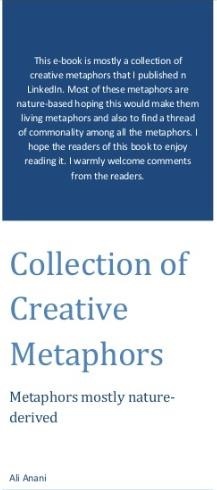 My e-book: Collection of Creative Ideas
Creativity is like scattered light going in differ ...
1 year ago · 2 min. reading time
You have no groups that fit your search