1 year ago · 1 min. reading time · visibility 0 ·
Creativity from Disruption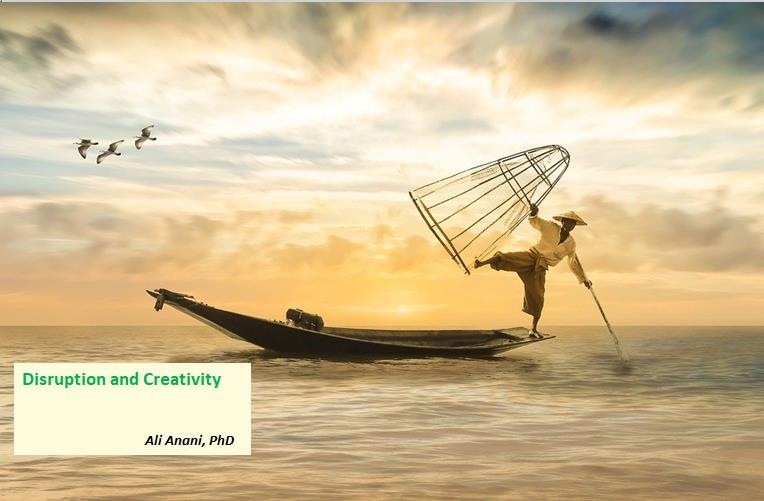 The corona virus has disrupted our loves including our social and family lives and the patterns of our spending. This pattern was revealed in New York Times as shown in the graph below with expenditures falling down in all sectors except for groceries.
Money circulation has become almost stagnant for most businesses. This stagnation is risky as stagnant water is. We are in a state of being far from our norms and balanced states.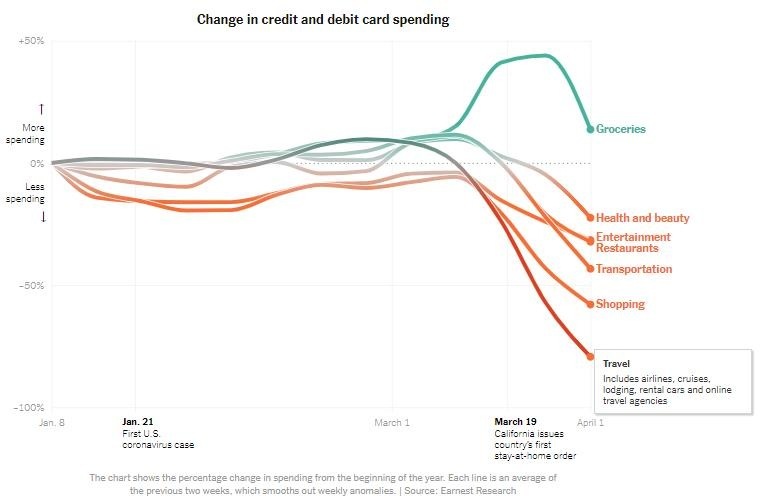 Balanced states are stable and offer little incentive to leave their comfort zone. It is the tension of being far from equilibrium that led to complexity science and all the challenges it imposed us with and the opportunities to generate new modes of management such as complex management and self-organizing teams.
Balanced states are less dynamic and don't incentivize movement. Our brains consist of 70% water and if these waters remain stagnant they host parasites and molds.
Systems that are far from equilibrium like wars, and we are now in a vicious war against the corona virus, creates a state far from equilibrium and we experience the tension this war is creating and the disruption it caused to our lives.
But it is these times that the greatest creative ideas and subsequent inventions were arrived at. Few examples include microwave technology, infra-red technology, radar, canned food and plastic surgery.
Needs create tension and creative tension operates best when we are in a far from equilibrium state. This is paradoxical to the need to be in harmony. It is the bifurcation between the two states that maybe best for us. Moments of despair are rich in tension and may lead to great creativity to resolve them.
There is a natural drive in unbalanced systems far from equilibrium to find creative methods to self-reorganize. For the interested readers I include the graph below to show the thread of thinking to write this post.

What do you think?
I dedicate this post to Glenn Melcher who alerted me to the spending graph in the USA. Your inspirations through our exchange of comments have been of great value to me. 
You have no groups that fit your search