5 years ago · 2 min. reading time · visibility 0 ·
Dancing for What?
One of the most fascinating dances to watch is that of bees waggle dance. This is not a dance for joy only; it is far more to invite other bees to join in a new hive location or nectar source. It is a way of communication. We dance for joy. We humans dance for fitness, expression of joy, fitness and reflecting a lifestyle. We dance to the music of a great idea. We may dance slowly, lovingly or we may dance as fast as a bee. Are these expressions of our moods?
In my previous post "Ideas Waggling Dance", dear CityVP Manjit made this challenging comment "We can try to model the world over and over but that is the same modeling that human beings have been doing for so long. I am seeking transformational effects. The dance within us is a good starting point. I discovered today that one group of scientists are moving away from brainstorming to bodystorming - using dancers as organic modeling to better understand the world ofmolecules.
http://www.sciencemag.org/news/2012/11/bodystorming-dance-grooves-show-how-molecules-move
The change in this dance is this movement we explore and through that we emerge. Society is the change in our hive, and our home changes from that waggle within us"
I responded to the comment as follows, in part "We build on new info and adapt our thinking accordingly@CityVP Manjit. This is a great comment because it is now possible to study how molecules dance in far better and visual ways than we could have done before. Technology is opening many new horizons to see things beyond our human capability". Do molecules dance? We human bodies are mostly water and a bunch of molecules such as lipids, proteins and polysaccharides. Do these chemicals dance in our bodies? Do these dances mean anything? It is the advancement of science and technology that enabled us recently to probe these questions in depth. Or, as Manjit asks, the change in this dance is this movement we explore and through that we emerge. Society is the change in our hive, and our home changes from that waggle within us.
The pollination of ideas extends further as I dance to its music. This is again reflected in the exchange of comments between a notable thinker and me: "If beBee is to define its mission I find this segment from this post that@Anees Zaidiwrote serves as a compass to show the directions "He let them swim in the ocean of obscurity, vagueness, curiosity and intellectual appetite. He encourages them to compete, discuss, debate, argue, agree and disagree. He always encourages bees to produce excellent grade of honey". Ideas need to collide. Ideas are like molecules they energize each other, twist each other, bend each other, rotate each other, and stretch each other and a lot more.
Research has revealed fascinating facts how molecules dance in our bodies to perform certain tasks. Just the following video and dance to its depth. It is an astonishing video as it shows we are dancing bodies. Amazingly also is how molecules look like zippers as they open and close. You don't have to be a scientist to appreciate music as much as I don't have to be a musician to enjoy music or poet to enjoy poetry.
For which idea or purpose our societies dance?Chas Wyatt asked in his comment on my previous post " If you wanted to know something would you waggle it, instead of googling it"? I hope this post is of help in finding an answer to your question, Chas

"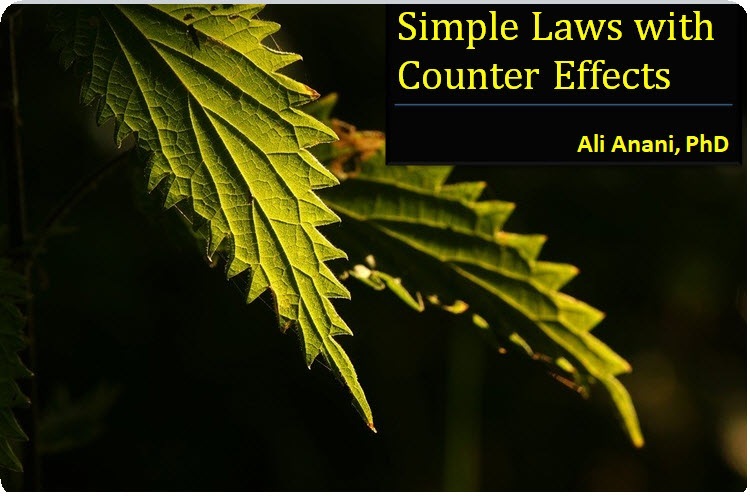 Simple Laws with Counter Effects
If your care for your family life, performance at ...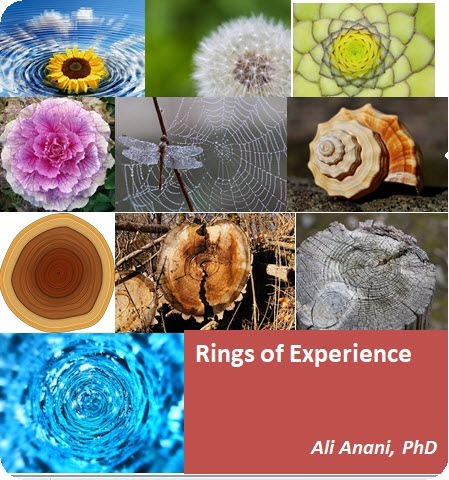 Rings of Experience
A better description of the unknown-unknown quadra ...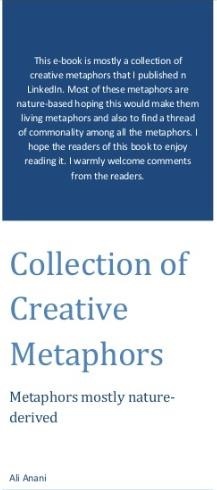 My e-book: Collection of Creative Ideas
Creativity is like scattered light going in differ ...
1 year ago · 2 min. reading time
You have no groups that fit your search