4 years ago · 2 min. reading time · visibility 0 ·
Disruption of Thinking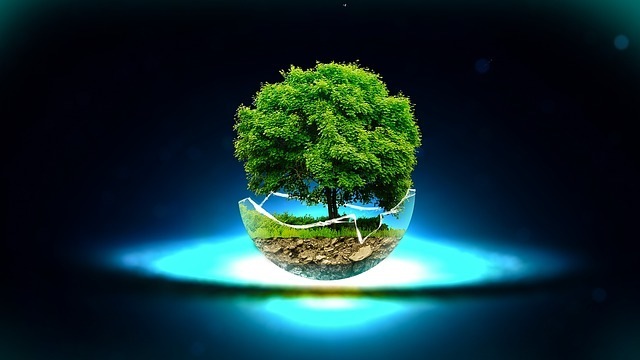 Few scientific discoveries disrupt our thinking and turn it upside down. Not only these discoveries disrupt our thinking, but also our perspectives, attitudes and beliefs. One of the discoveries that prompted me to write this buzz is that plants have their brains and that they suffer from pain. These aren't simple findings as their impact has rippling effect on many facets of our lives.
Just think about few of these observations:
· Plants have nervous systems stems from several sources of information. Amazingly, some of the chemicals in human nervous system are shared by the pants nervous system. The plants also show synapse-like regions between cells, across which neurotransmitter molecules facilitate cell-to-cell communication
· Some plants fold their leaves rapidly when touched
Plants think, communicates among each other, suffer from pain, enjoy music and many more fascinating facts. They have many similar molecules like humans. Humans want to survive. Plants want to survive. We alert our human mates to forthcoming dangers. Plants do the same. Are these analogies for no reason?
We talk about spiral growth. Look at the fern plants and how they grow spirally and unfold their secrets in a timely manner. The question that bombards my mind is such behaviors don't have brains to synchronize them? A fern plant enjoys fractal spiral growth upwards. Studying this growth in further detail shall unfold not only many secrets of this plant, but also secrets to growth and success. To be living is to be growing, sensing, feeling, memorizing and thinking. A living plant may have all these factors. A plant that grows upwards traces the sun above ground, but traces gravity below ground. Ferns have the capability to go with natural forces even if they have conflicting directions.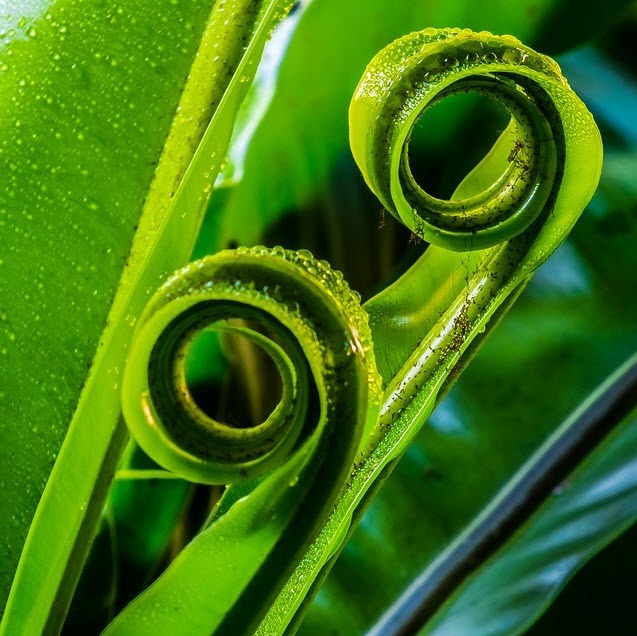 Plants share so many things with humans and I believe they reflect on the unity of the universe. We started from one point, but the diversified our paths. This idea makes me think that we are all but vibrations. Molecules vibrate in the plants "body" as well as in our bodies. No matter how similar molecules are or not it is vibrations and how we "interpret" them that matters. Emotions are vibrations. Fear is vibration that makes plants fear their lives and communicate to other plants through vibrations that they are endangered. We do the same. Molecular vibration coming from music that make us produce more, purify and shape ice crystals and make plants produce more. This is why I find the video below on "sacred knowledge of vibration and the power of human emotions" so interesting.
Can plants talk to each other? Recent findings show they do. Researchers in Bonn, Germany, found plants give off a gas when under 'attack'.
Super-sensitive microphones picked up a 'bubbling' sound from a healthy plant. But this rose to a piercing screech when it was under threat.
Do plants smile? I tend to believe we do. It is unfortunate that we only believe what we see. Do we see bacteria by the naked eye? Do we see ultraviolet light? Tending to believe what we only see is hindering our imagination power. I suggest a new definition for imagination: it is seeing what can't be seen by the eye.
We need the vibration of great imagination to disrupt our limitations.
""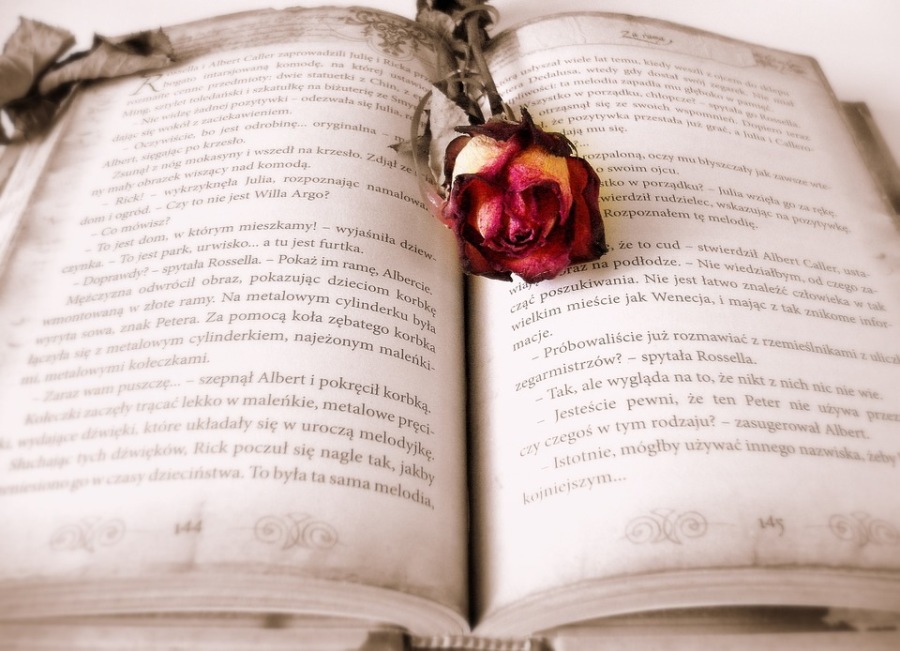 Thermal Mapping of Stories
The human body has thermal images, from which we m ...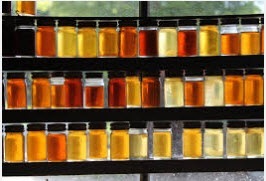 Not All that Glitters Is Honey
I envisage beBee platform as a field of different ...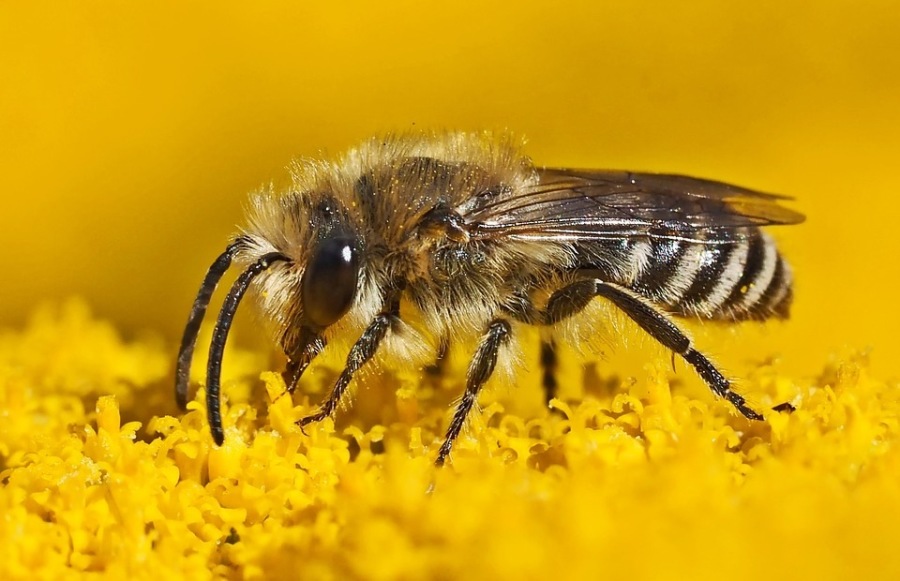 beBee Is to Be Persistent
I watched a video, which was released only three d ...
You have no groups that fit your search