2 years ago · 2 min. reading time · visibility 0 ·
Disruptive Biases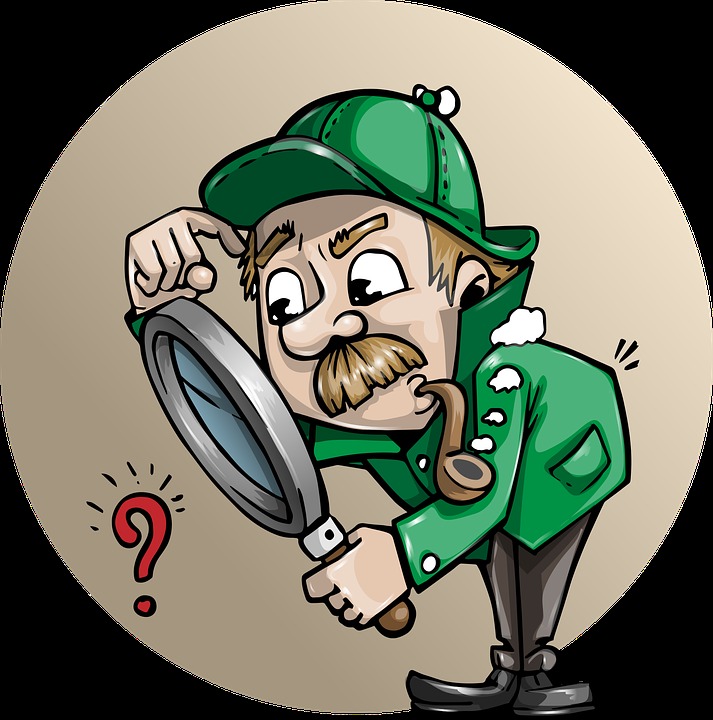 I hold the idea that the longer we own something, the more attached we become to it. More attachment means ownership feeling and the less likely that we shall be ready to dispose of it.
The Over or Excessive Bias
We observe this phenomenon in many facets of our lives. For example, loving somebody for long times excessively leads to a counter effect because of the feeling that we own this person. This results in developing feelings of ownership of this person to the extent we tempt to control/protect this person till (s)he runs away.
Overconfidence is another example. When we tend to be self-overconfident, we make mistakes because of our excessive-dependence. Leaders who fall in this trapping bias stop collaborating with others, or delegating tasks to them. Eventually, they become bound to making decisions that hurt them and the organization.
Over-expectancy bias provides another example. This bias leads us to explain results that are consistent with our expectations and not see the reality. We become blind to seeing emerging findings because they are inconsistent with our expectations.
The Over Bias Chaos
It is important to notice here that one bias may feed another bias, and this may send us rapidly into chaos. For example, the overconfidence balance and the over-expectancy bias feedback to each other and at one point their feedback may reach a tipping point that may throw us in chaos.
It is important to notice here that one bias may feed another bias, and this may send us rapidly into chaos


Ali Anani
We notice the chaos in meetings. If people have overconfidence in the leader then people have tendency to agree with her/him. Groupthink is the result where the possibility of having great discussions diminishes. We fall prey to the bias predator. This issue gets worse if the leader is the first one to speak up in a meeting. This is due to the fed of another bias- the overreliance to follow the first person who speaks. Two biases feeding each other may lead to misalignment and chaos. Still worse, if the leader has a confirmation bias with the over-tendency to accept suggestions that are consistent and confirm his thoughts.
The interaction of biases may take us into a spiraling loop. No wonder many meetings are futile and end up worse than we started them. To my amazement, I Googled for ways for move break such loops and almost got no results. This coincided with Harvey Lloyd sending me a slide on same topic in which he suggested a way to move out of such loops. I find the slide valuable and I am very happy that my friend Harvey permitted me to include in this buzz. It is worthy of your careful examination and deriving the right conclusions. In the slide Harvey mentions emotional intelligence (EI) For me, EI has a new definition. It is EI that moves us our of the emotional bias. Extremeness of emotions leads to their opposite effect and EI is there to contain this extremeness.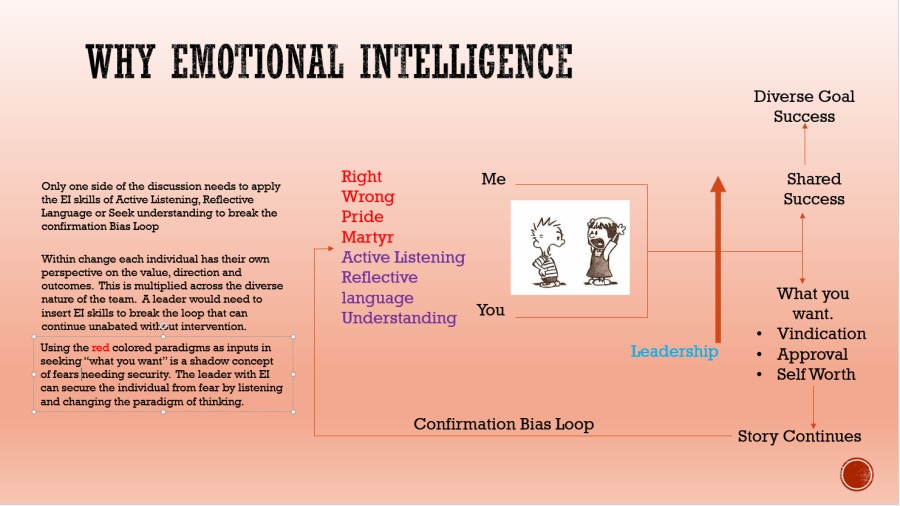 Slide provided to me by Harvey Lloyd
From the slide we can see how a leader may move her/his team to shared success and diverse goal success. This is only possible by being active listener, reflective of ideas and understanding of the issues under discussion. The leader realizes that there are emotional issues to deal with such as pride, embarrassment of being wrong and other emotional issues.
The big question is are we trying to prove that we are right instead of finding the truth? Our egos tend to send us in the wrong direction.


Ali Anani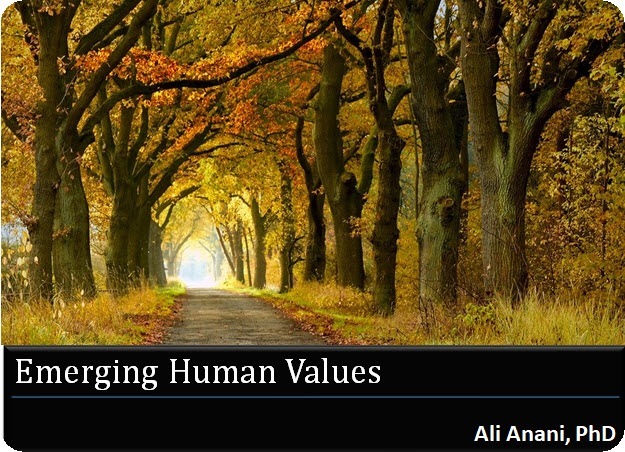 Emerging Human Values
My previous post "Are Ideas Measurable?" generated ...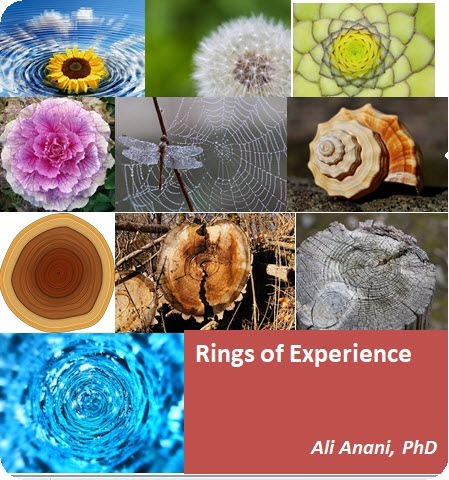 Rings of Experience
A better description of the unknown-unknown quadra ...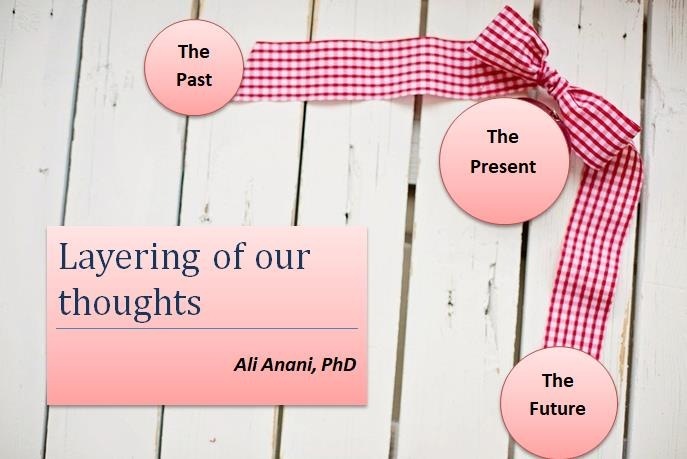 Layering of our thoughts
The Golden Circle of asking questions is well-know ...
You have no groups that fit your search