5 years ago · 2 min. reading time · visibility 0 ·
Diving into Problems or Solutions?
Reading is the fertilizer for the mind. We fertilize soil to improve crop yields and we need to enrich our minds with the best fertilizer-that is quality reading. The fertile mind of CityVP Manjit produced a comment that immediately made an idea vegetate in my mind. Manjit wrote "The value of Yellow Intelligence is not in becoming an intellectual, but appreciating the intellectual ability to reason, to form arguments and pay attention to the value of slow attention, rather than the fast-twitch attention which we are now familiar with in digital streams". 
We are progressively feeling the shrinkage of time and the urge to do things fast. Fast food, fast lane, fast reading and the list goes on. We are running out of patience. This could be a source of great troubles. We don't have breathing periods and if we do we don't breathe properly. Here is the paradox- the need to do things fast when we should slowdown to do what we do adequately. We are running out of breath chasing time and being out of breath we end up doing what we do wrongly.
I can't think of a better metaphor than diving. It makes no difference if we are diving in the sea or in the virtual sea of work and associated problems. You need to follow three simple rules to make proper and safe diving. It is amazing the abundance of three simple rules in nature and life. The three simple rules are:
1. Think slow
2. Think slippery
3. Breathe slowly
Notice the first rule- think slow. When we are diving fast into turbulent waters, we need to think slowly. Doubling your dive speed will require four times more energy from you. Likewise; doubling your thinking speed will take four times more energy. It is as simple as that. In rough waters don't consume your energy by trying to go faster. This is what we tend to do in fast attention- we only consume more energy and be too exhausted to do other thinking.
It is the same with breathing. You need to breathe slowly. Inefficient breathing leaves poor quality air in the air corridors. The next time you breathe you contaminate the fresh air with the residual poor air and not only you intake poor air, but also deprive self from inhaling good quality air. Breathing slowly increases your uptake of oxygen and your discharge of carbon dioxide simply because each breath stays in your lungs longer. It gives more time for gas molecules to pass between the millions of air sacs in your lungs and your bloodstream. You must exhale completely the exhausted air to get rid of it and fast exhales leaves low quality air in your body.
The same logic extends to reading. To inhale the air of good reading requires you to do it slowly and to slowly breathe out old misunderstandings, concepts, ideas and whatever toxic materials in your understanding body.
This is one prime factor why effecting change fail. People inhale the fresh air of change rapidly and it mixes with the "left-over" air from the past. People aren't given enough time to exhale old practices. We dive into the sea of change and fail not because the change is wrong. It is more because we change the wrong way.
Don't blame change; blame the way we try to implement fast changes.
/
""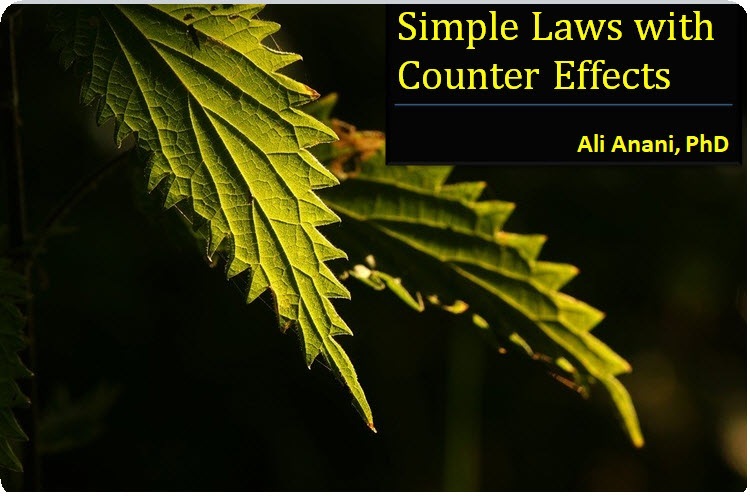 Simple Laws with Counter Effects
If your care for your family life, performance at ...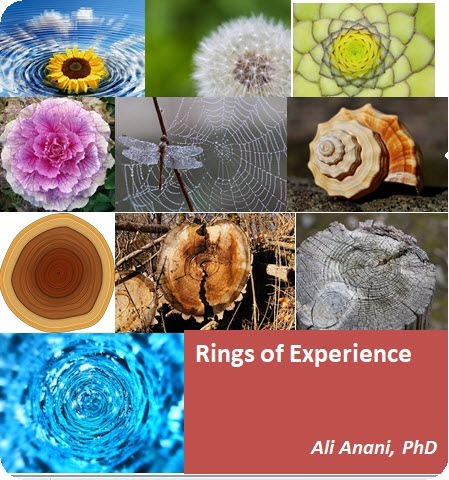 Rings of Experience
A better description of the unknown-unknown quadra ...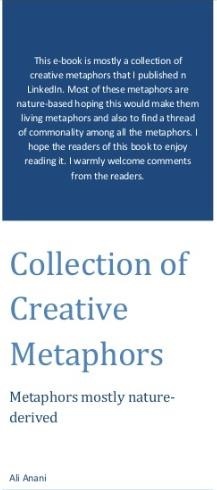 My e-book: Collection of Creative Ideas
Creativity is like scattered light going in differ ...
1 year ago · 2 min. reading time
You have no groups that fit your search