3 years ago · 2 min. reading time · visibility 0 ·
Employee Selection Revisited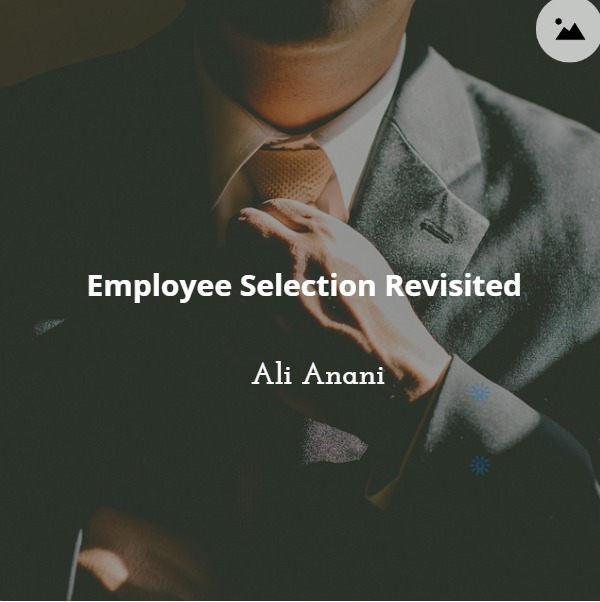 I read lately a buzz by Jerry Fletcher titled "Formula for Finding a Fantastic Marketing Person". The buzz brings to our attention a relevant issue concerning preference of recruiting new university graduates over experienced candidates. The world is changing fast and the rapidity with which technology is disrupting our lives is baffling. Not sooner than we gain experience in a new technology than soon it is made obsolete by a new technology. Experience in is accumulating as the need arises for gaining experience in an emerging technology or trend.
This is a hot issue as many people who approach forty years of age are being considered too old to work in a fast-moving company. I commented on Jerry's buzz by writing "I agree with you Jerry Fletcher that experience in marketing is an essential ingredient of professional marketers. Sometimes academic achievements may proud some marketers of the reality with what works in the real world. We sell people and understanding people is a prime concern and hence proven marketing experience is essential. Coupled with academic credentials is great". My mind kept pondering on this issue and I share my thoughts in this buzz. I resolved to metaphors in trying to find new perspectives on this important issue.
The Old and Young Trees Metaphor
What old trees offer that new trees fail to? Do old trees have more "experience" than young trees? Do old trees have different functions than new trees? How the answers of these questions would relate to old-aged and new employees? One new research finding is that, contrary to old beliefs, old trees absorb more carbon than new trees. This means they are more climate-stabilizing agents than new trees. I think this is extensible to old employees as they have more effect on stabilizing the climate prevailing at work. Stabilizing the work climate is hugely important because in unpredictable climates work planning becomes almost useless. Experienced employees have a role to play in the forest of businesses and removing the old trees from a forest will destabilize it. So, why is the trend to eliminate experienced employees? This can lead to disasters.
The U-Shaped Organization
Major claims against employing experienced employees is they are much slower than young employees and, in our age, it is important to be agile. We develop a thinking and rush to adopt it without due consideration to its ill-effects. We need very slow employees, but also very fast one could be equally dangerous. This reminds me of the high and low speed of drivers. Speedy drivers expose us to unnecessary risks. Fast drivers lose control of their speedy vehicles and expose themselves and others to fatal accidents. Slow drivers also cause risks because fast drivers may lose their temper and make risk maneuvers to avoid them. Studies have proven that there is a u-shape for optimal driving and the further drivers are from the bottom of the U shape the riskier they are. We don't need very fast drivers as much as we don't need very slow drivers. Organization that are driving on the "road of technology" should be aware of these facts and instead of being concerned on fast versus slow should rather focus their attention who drives safely. Equally important is that young people tend to drive fast, and they need to balance their acts by having the experienced, but slower, drivers (the old-aged and experienced employees).
The issue here that organization must work towards minimizing the speed variance of employees and that employees go at similar speeds rather than shooting only for fast drivers. It is the uniformity in speed that is the crucial factor and hiring only young employees will shift the organizations towards the high-risk profile.
I believe the issue here is that we need to synchronize between the low and high-speed employees (drivers of work). The greater issue is synchronization. It is like having the right brain and left brain. Why use one when we could use both? Same with agility and we need to synchronize more between high and low agilities. It is our separation thinking to blame by asking this or that instead why not both?
"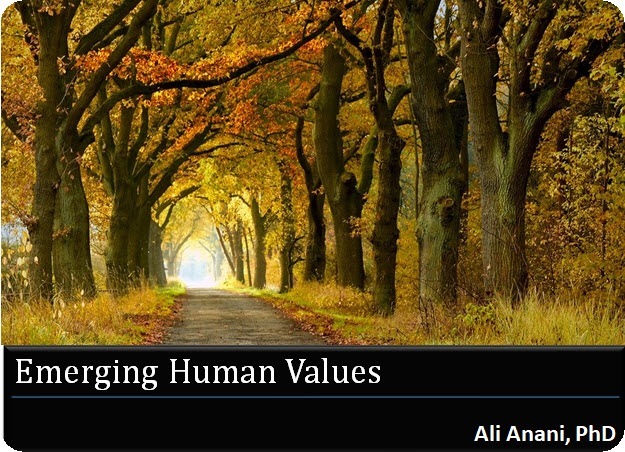 Emerging Human Values
My previous post "Are Ideas Measurable?" generated ...
1 year ago · 3 min. reading time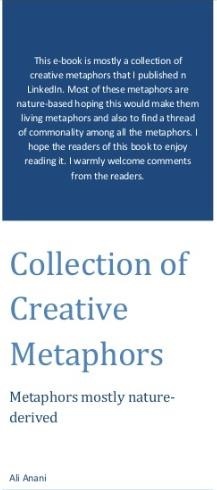 My e-book: Collection of Creative Ideas
Creativity is like scattered light going in differ ...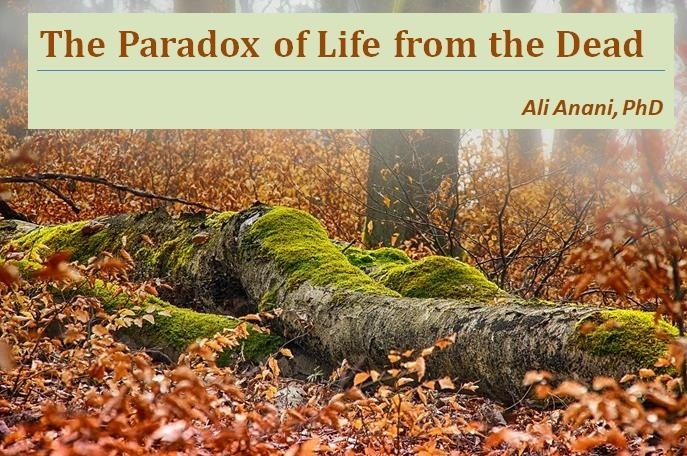 The Paradox of Life from the Dead
We say our dreams are dead. I say may reawaken and ...
You have no groups that fit your search