2 years ago · 1 min. reading time · visibility ~10 ·
Experiencing the Observer Effect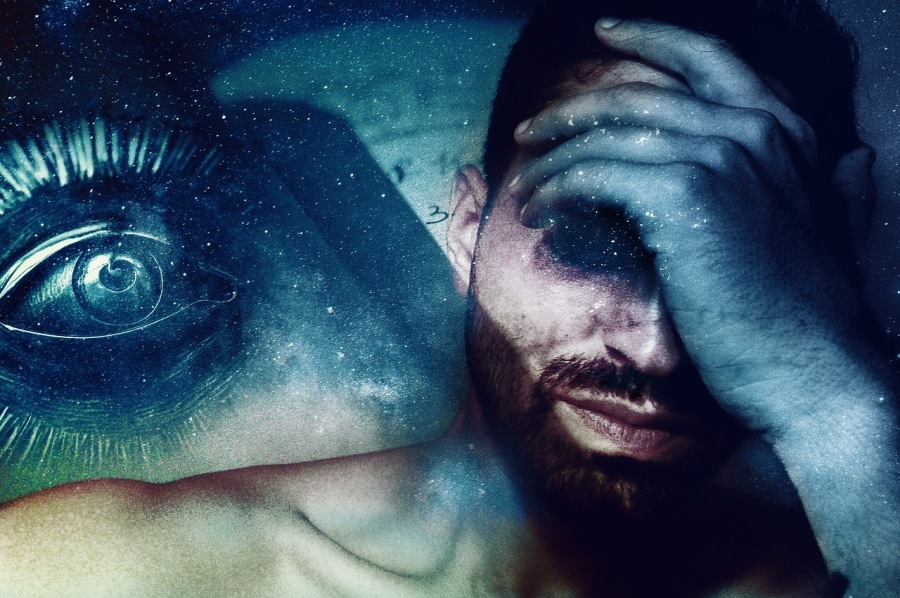 I looked at the image and it was almost still indicating my stillness. However; upon focusing on the image for a while it started to move, and the longer I observed the image the more movement it seemed to have. I find this finding reflective of The Observer Effect. Observing something may stress it. This proved to be the case. This reminds me of managers who keep an eye constantly on employees and make them appear moving without meaning or purpose. Indirect observation is a far better way. The concept of self-organizing teams with indirect supervision from the leader is a great way to lead accordingly.
Can we manage without any direct observation occasionally and for short duration? I find this necessary. This reminds me of fish who are placed in a fish tank. If there is no stress, then the fish will not keep swimming in a limiting tank. They tend to rest. If this happens then the fish meet shall not be very tasty. To overcome this issue the Japanese fishermen came up with a great idea. To add a very small shark to the fish tank. The fish feel troubled by the presence of the shark and keep movement. This is an example of the sweet stress in which results get better with little stress.
There is a sweet zone between applying no stress at all and applying excessive stress as the figure below shows.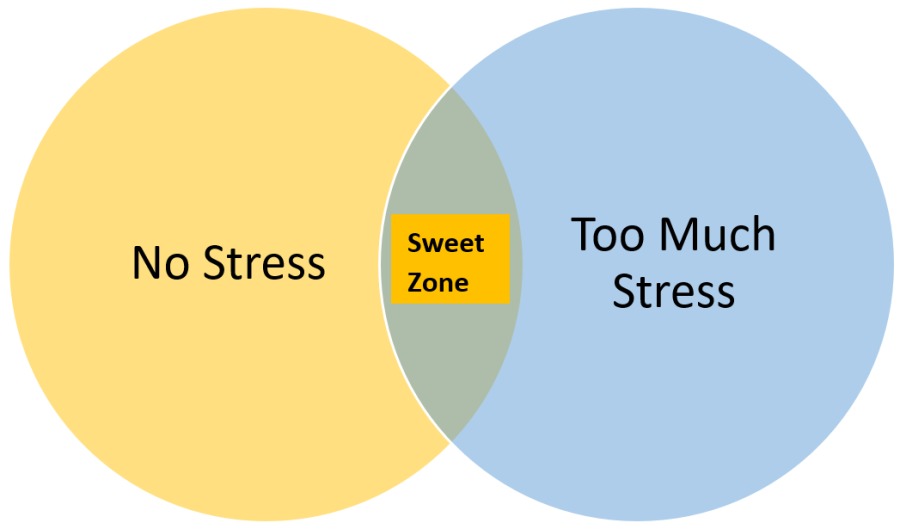 It is a well-known fact that employees with no challenge of work get bored and their productivity drops. Excessive stress does the same. We need stillness, with some movement to keep people engaged and far from feeling bored as the figure below shows.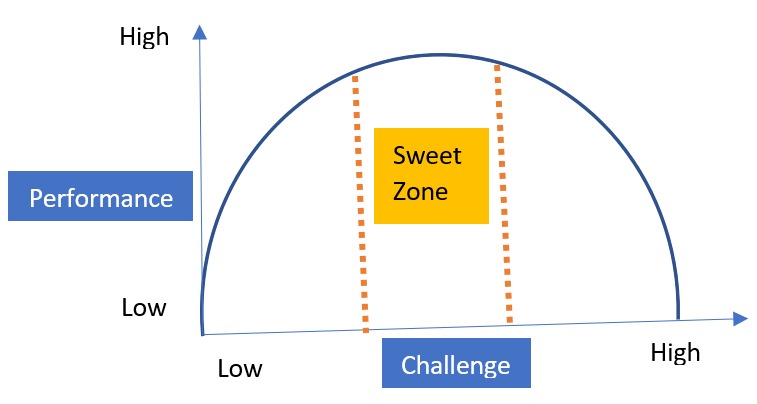 We need to interrupt stillness occasionally with some movement. In this case, the movement is equal to challenge and it takes us to our sweet spot. Falcons do it. While on ground they interrupt their stillness by flapping their wings. The result is that they can fly later ion with more efficiency.
Is the sweet spot for people the same? I don't think so. Antifragile people who come stronger with challenges are more immune to higher levels of stress. Challenges make them stronger. Other people are resilient up to some level of stress. And there are fragile like glass when stressing them. A leader should know when and who is challenging if (s)he aims at improving the performance of her/his staff. The sweet spot for people varies accordingly.
"""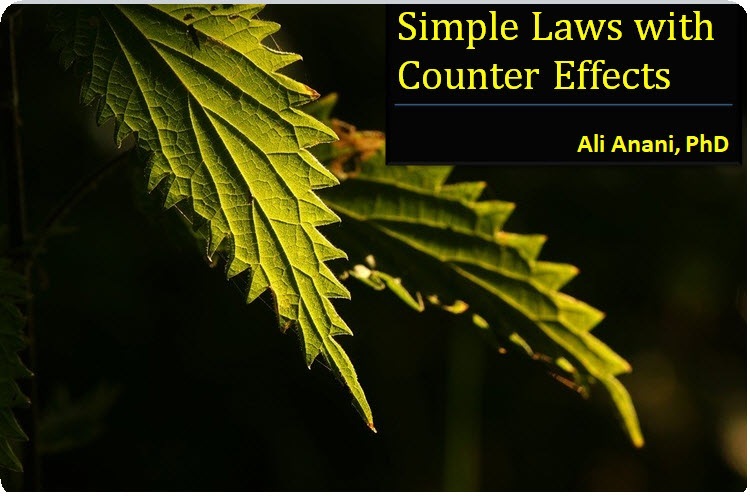 Simple Laws with Counter Effects
If your care for your family life, performance at ...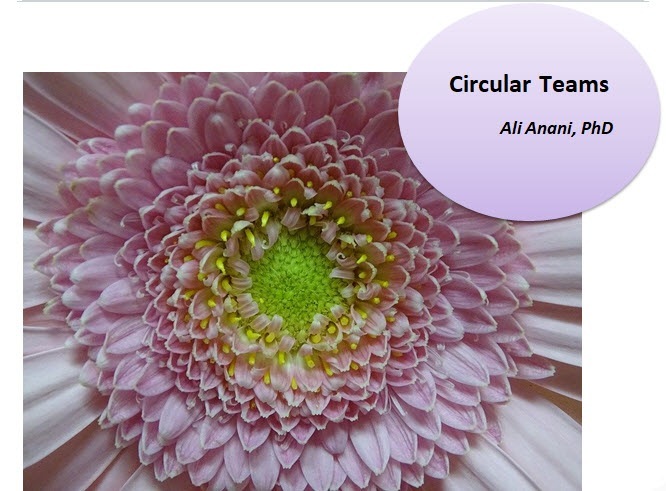 Circular Teams
It is amazing how ideas emerge! I was researching ...
1 year ago · 5 min. reading time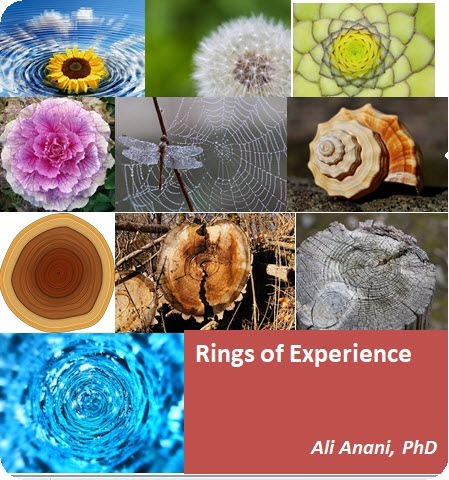 Rings of Experience
A better description of the unknown-unknown quadra ...
You have no groups that fit your search