4 years ago · 2 min. reading time · visibility 0 ·
Family Dynamics in Action

This buzz is about real life story of what started as a very promising family till…
I am telling the story as it happened, but changed names so as not to hurt anybody. Lisa and David were classmates right from elementary school to attending the school of medicine. They graduated, Lisa with distinction and David hardly getting acceptance grade. They ended getting jobs in the same hospital. They ended getting happily married.
A director of a global medical organization attended a lecture by Lisa. He was so impressed with her personality and knowledge and offered her a glorious job that she couldn't say no to. David with the financial aid of his wife opened a clinic. Lisa moved up the ladder very quickly and became a prominent manager. Her salary was adequate enough to pay for her two kids at very costly private school. David was careless, hardly respecting his clinic working times. His aggressive behavior with patients deteriorated the situation. Finally, he closed the clinic and started political activities. Only to be kicked out from a meeting because he was only a talking mouth.
Can a successful wife continue living with a failing husband? It was obvious to all people that the husbands' role relegated to driving the kids to school and cleaning dishes, paying invoices and cleaning dishes. Lisa accepted the financial disparity for the sake of her two kids. However; David didn't accept it. He couldn't see his wife as a rising star when he was drowned in negligence. Even the two kids realized it was their mother who paid for their fees and took charge of all other expenses. The father felt isolated. He became arrogant, took many decisions without consulting with his wife, became easily irritable became very jealous of his wife. He attributed her successes to pure luck. He became destabilized and then to the destabilization of the family. It was obvious that he lost-self esteem and increasingly felt hat he might lose his wife, Lisa. Increasingly David fell in anxiety and depression. The family dynamics worsened and deteriorated the culture. Life increasingly became unbearable. The negative feelings compounded.
The gap between Lisa and David widened with time. The image below summarizes how the gap kept increasing. The two kids grew up and attended the best schools. They got jobs abroad. Lisa and David lost their last line of reason to communicate. Finally, Lisa couldn't accept any more aggressiveness of David. They got divorced. The sad part was the message Lisa received from her grown up kids. They congratulated her for finally deciding to leave her husband. The kids had no emotional attachment to the father.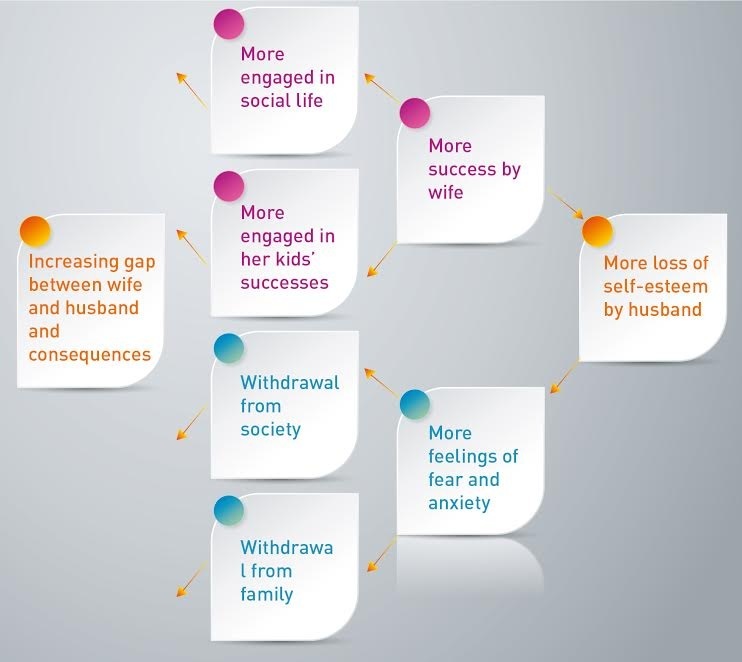 What starts as a small gap unfortunately may end up in a huge gap to bridge. Or, the bridge is too far to make use of.
""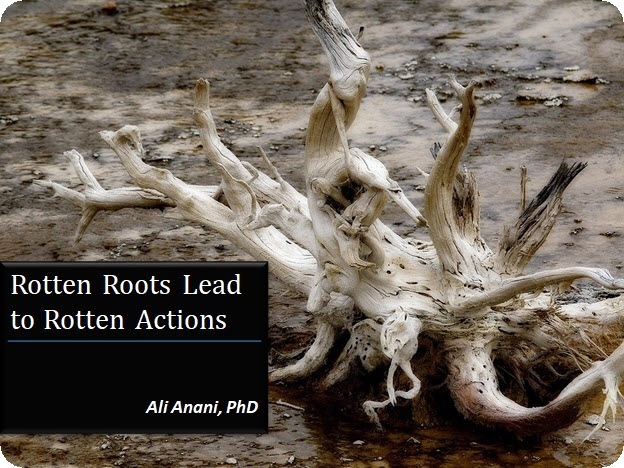 Rotten Roots Lead to Rotten Actions
Light and darkness co-exist anywhere and at any ti ...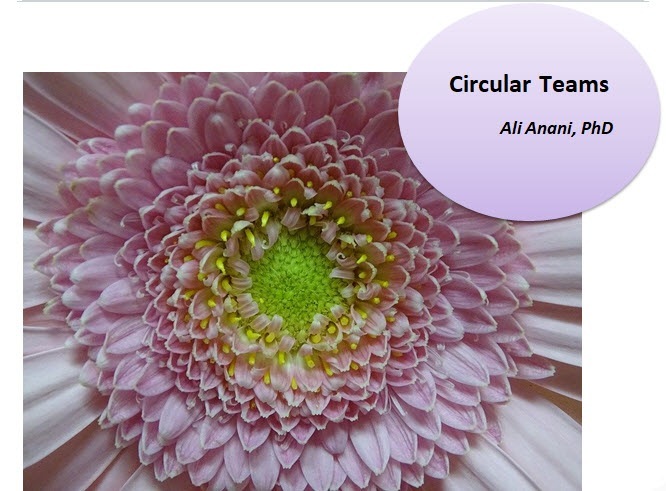 Circular Teams
It is amazing how ideas emerge! I was researching ...
1 year ago · 5 min. reading time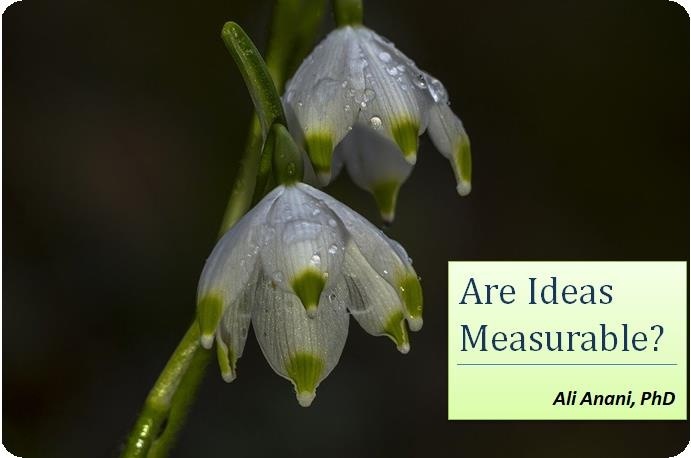 Are Ideas Measurable?
Last week I exchanged comments on the title of my ...
You have no groups that fit your search