4 years ago · 2 min. reading time · visibility ~10 ·
Fingerprint of Change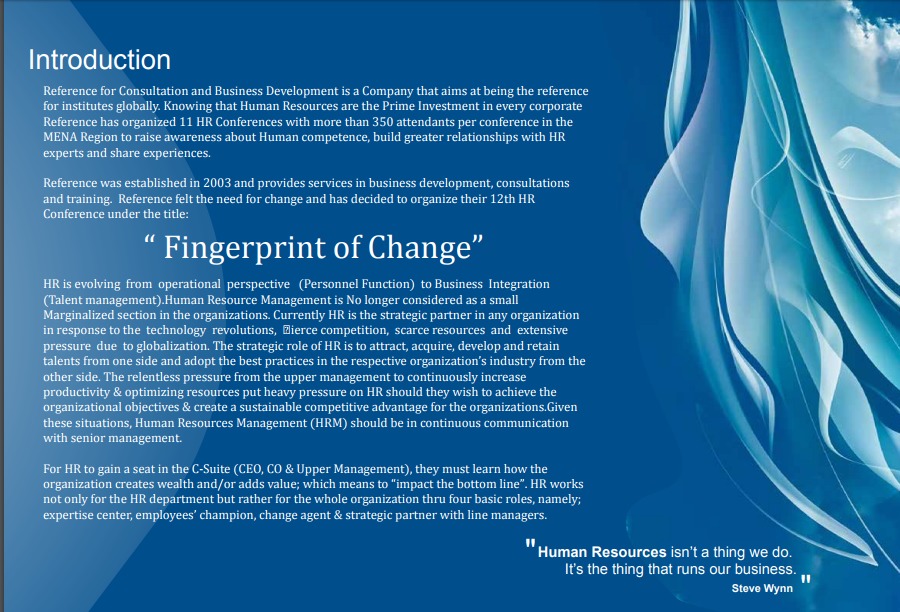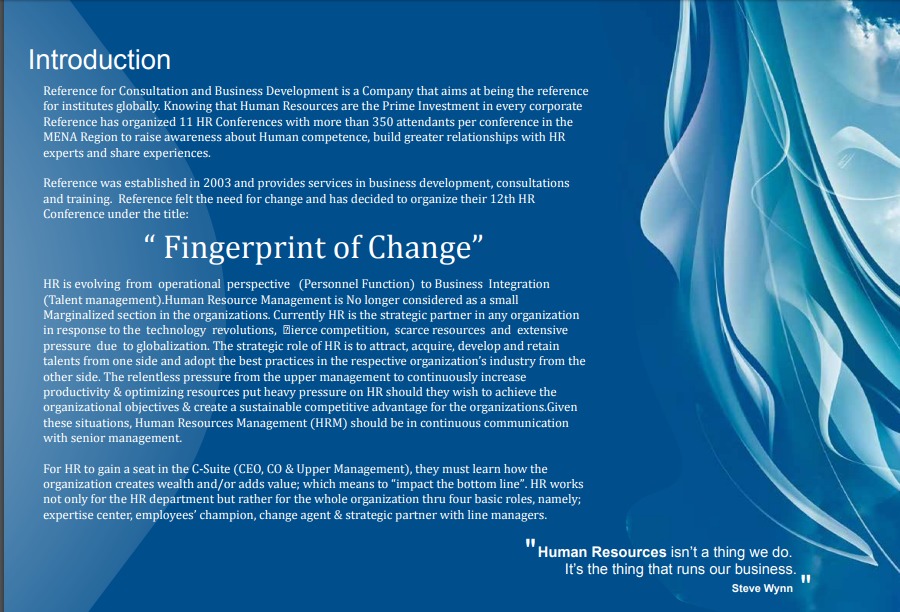 It is customary for the attendees of conferences to report to their respective organizations on the activities of the conferences they attended. This time I am kind of a journalist reporting to the beBee community on the conference that I participated on as a speaker and workshop facilitator. This is the conference on "Fingerprints of Change".
The best theory is an applied theory. The conference achieved both through running two days of lectures on topics related to the activities of the workshops. This way the participants decided which workshop to attend depending on several factors such as their interests and their apprehension of the topic by the speakers. Thinking about it this is a self-organizing approach and inline with the modern theories of management. The participants dissolved themselves in the hives (workshops) of their interest. It also served as measure of the ability of lecturers to attract the bees (participants) to their hives. It is a pull mechanism and not a push one. This made the atmosphere of the conference attracting, inviting and highly engaging.
To have an idea of the topics discussed I Include the following images.
I liked the idea of "identification Card" for the speakers. All participants had the opportunity to identify with the speakers before their presentations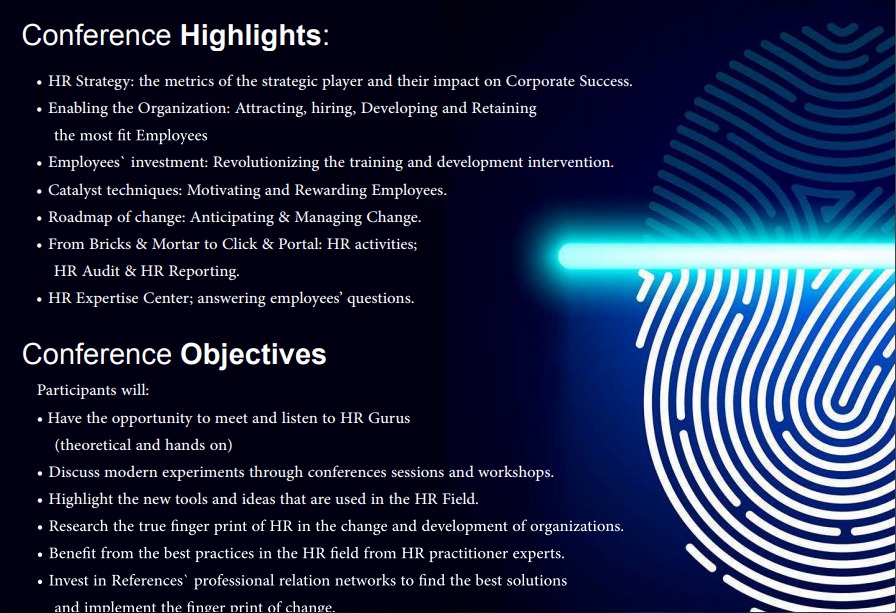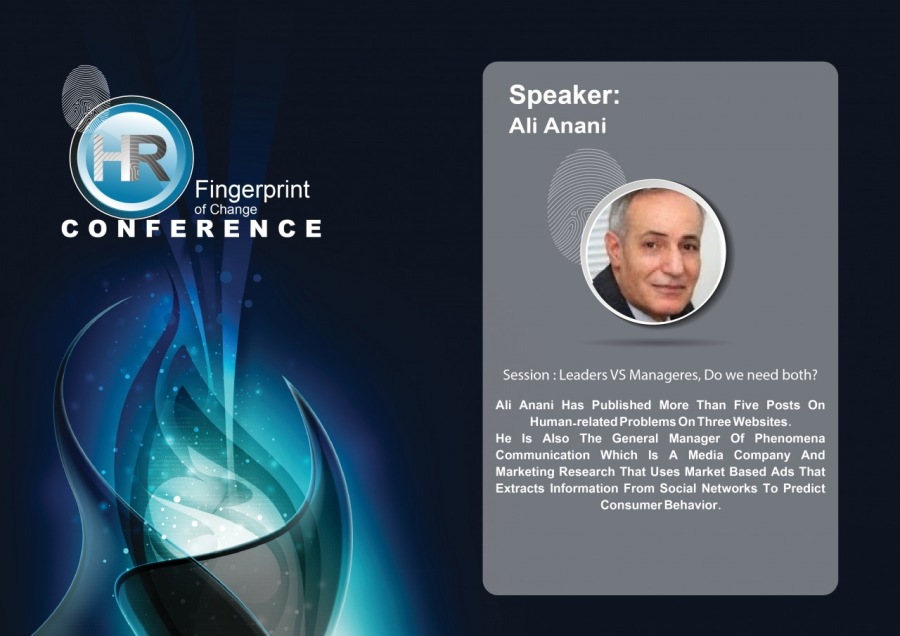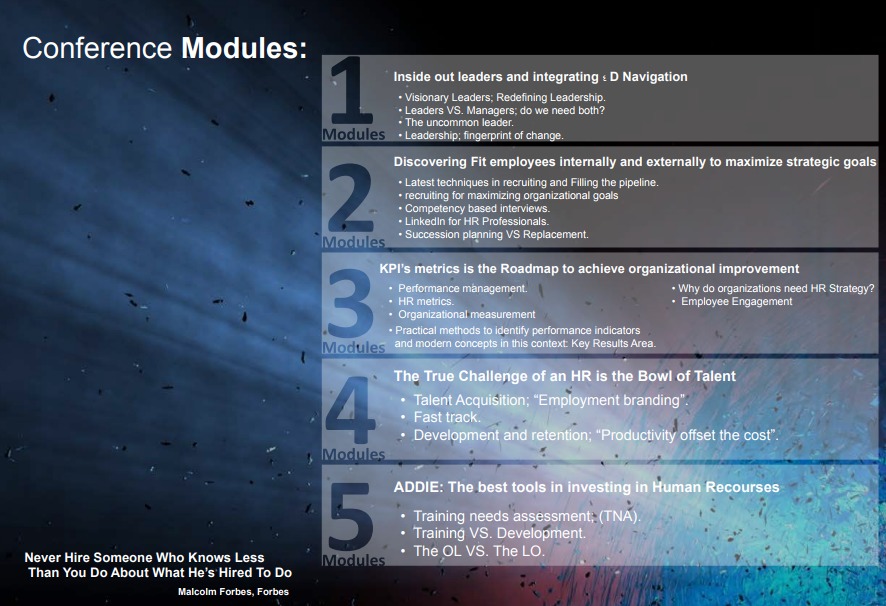 I liked the idea of "identification Card" for the speakers. All participants had the opportunity to identify with the speakers before their presentation
The conference is still going on. I like to bring two issues that deserve the readers' attention.
Key Performance Indicators (KPIs)
I made my opinion loud that KPIs are suitable for simple and to some extent to complicated organizations. For complex ones KPIs are of the mark.
A second issue I voiced my opinion about that KPIs may produce a "tunneling effect" by making organizations greatly involved in what they are doing and become blind to incoming competition, replacement of newer technologies and mostly by the creation of new technologies altogether. In the latter case an organization might be thrown offshore.
Corprorate Social Responsibility (CSR)
I expressed my view that CSR needs an "inverting of thinking" approach. Instead of looking at as a cost creative organizations may reverse the cost into benefit. This is a challenge for the creative mind.
I wish to end by thanking Reference for its great management of the event and making it a sounding success.
The effort of Reference in organizing this conference is hugely appreciated. I can't find the words to express my gratitude to Reference and its dedicated team.
"""""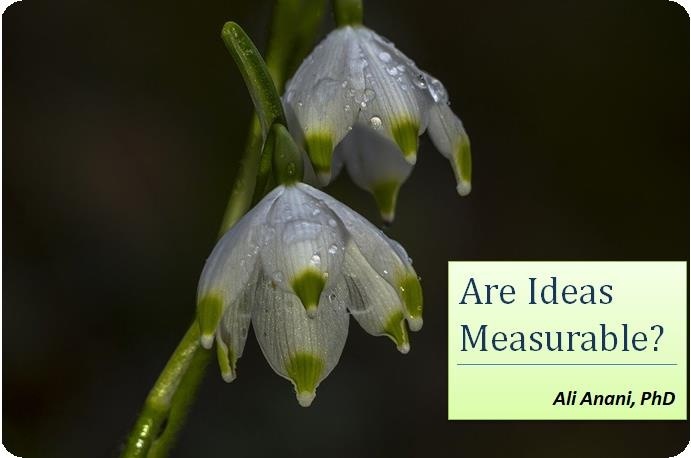 Are Ideas Measurable?
Last week I exchanged comments on the title of my ...
1 year ago · 3 min. reading time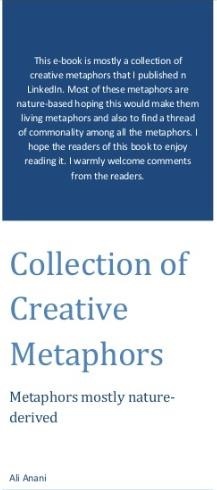 My e-book: Collection of Creative Ideas
Creativity is like scattered light going in differ ...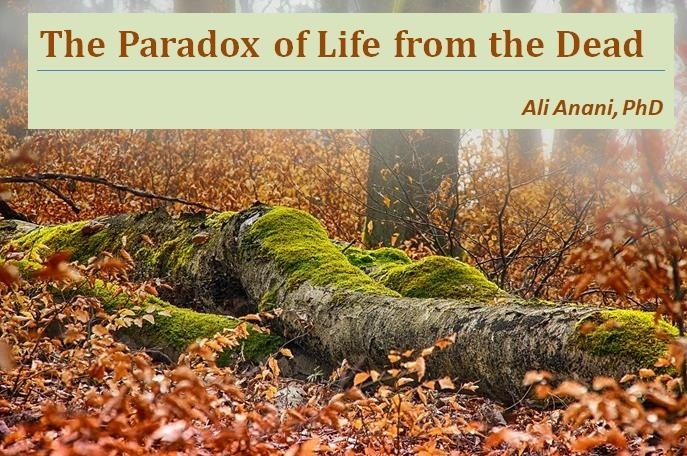 The Paradox of Life from the Dead
We say our dreams are dead. I say may reawaken and ...
You have no groups that fit your search