4 years ago · 2 min. reading time · visibility ~100 ·
Fractal Emotions and Perceptions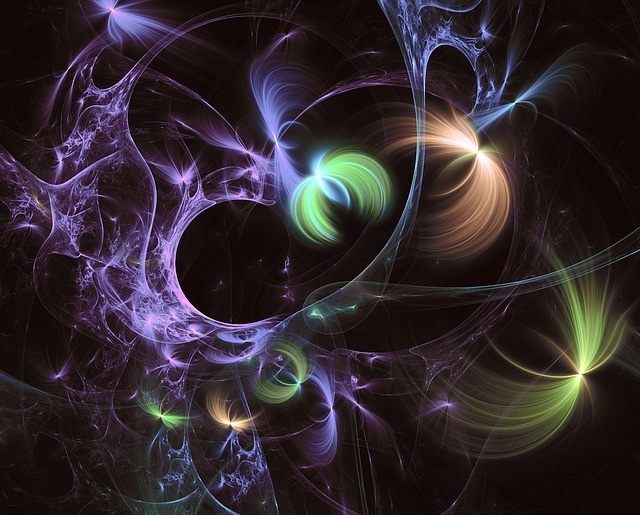 Fatima Williams wrote a mind-absorbing buzz about our perceptions. This buzz sent my mind in different directions thinking about the linkages between our emotions, feelings and perceptions on how we see ourselves and the world.
We are fractal bodies. Our lungs, brains, artilleries are fractal. Our behaviors are fractal as is demonstrated by the wavy patterns of the stock markets, to give one example. Are our emotions fractal? If they are, how would they affect our perceptions to the world? Are our sensuous feelings related to our perceptions?
It occurred to me to show the growth of emotions in tree-like format. Trees are fractals and this way our emotions are fractal too. I show one example of negative emotions in a tree-like format. I could do the same with other emotions.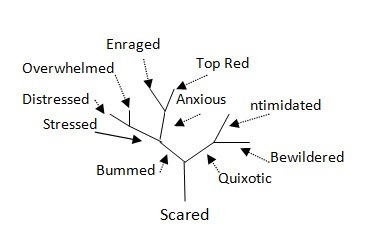 This is quite interesting. Our emotions this way have a large surface area and could therefore have a more drastic effect than we expect. They may affect our behaviors and senses in a greater way than their volume occupies. They are like our lungs whose surface action exceeds far their physical volume.
The question now is: do our emotions affect our perceptions? If yes, then how would fractal emotions influence our actions and perceptions? Our fractal emotions lead to fractal behaviors as evidenced by the fractal waves of the stock market. Do the same extend to our perceptions?
Recent studies show this is the case "fear, for example, can affect low-level visual processes, sad moods can alter susceptibility to visual illusions, and goal-directed desires can change the apparent size of goal-relevant objects". Research published in January 2014 finds that being in love makes food and drink — even tasteless distilled water — seem sweeter. Powerless people feel things heavier than they are. Their emotions affect their perception of the physical world. Our emotions have linkages with the outside world and thus affect our perceptions. It also amazing that feeling the cold of loneliness extends to our feelings to our surrounding. People suffering from loneliness feel their rooms colder than they are.
That "How we feel affects what we see" has been proven. People who place an emphasis on positive things and are generally optimistic are sometimes said to "see the world through rose-tinted glasses". Studies have shown that "Thus, positive moods enhanced peripheral vision and increased the extent to which the brain encoded information in those parts of the visual field, to which the participants did not pay attention. Conversely, negative moods decreased the encoding of peripheral information".
The initial conditions of a fractal affect the trajectory of complex systems. Our emotions are fractal and they change their trajectories depending on our starting emotion. Fractal emotions affect our perception and are our perceptions fractal too? If yes, is it easy to predict perceptions? Partially yes, only if we could uncover their repeating patterns.
So much remains to think about.
""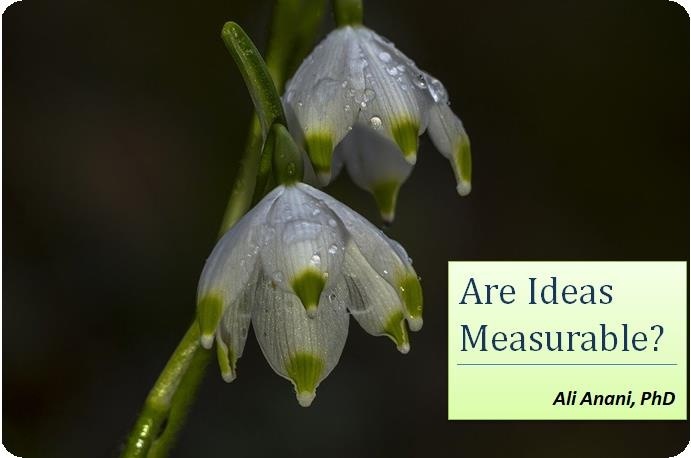 Are Ideas Measurable?
Last week I exchanged comments on the title of my ...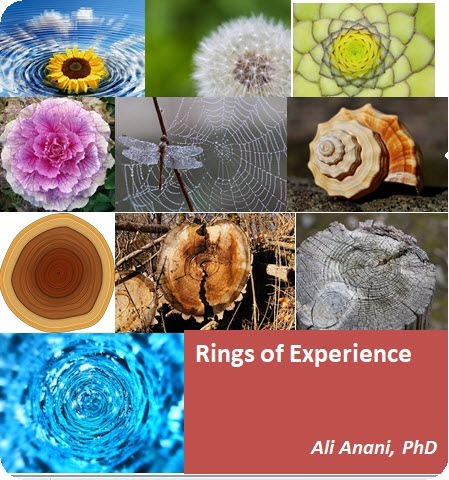 Rings of Experience
A better description of the unknown-unknown quadra ...
You have no groups that fit your search