5 years ago · 2 min. reading time · visibility 0 ·
Freezing Options
Is it better to have one option, few options or many options? As important as these questions are, answering them is not as easy as it sounds. We say it is better to select from a big heap of options than from a small one. In facing threat we have two options: fight or flight. As I was watching the video below it became evident to me that the option of fighting the source of fear is frozen. The passengers in the plane facing terrible turbulence had one choice- to fight their fear with praying to God to save them. Flight was not an available option.
Being in a physical plane or an imaginary one may lead to the same conclusion. I visualize social groups as a plane in which individuals conform to the majority and thus freezing many of the options available to them. Let us think of the video example again. The passengers shared the following:
·Common fate
·Similarity of behavior as passengers were all praying for their safety
·Proximity
These three factors have been discussed in literature. Limiting choices can lead to conformity among groups because they have a common and purposeful goal: to survive. In a bee colony we find conformity because of limited option on the roles of the queen, the drones and the workers. Even though huge numbers of bees live in a colony yet it runs smoothly because of strict role definition.
A second great advantage of freezing options is focusing. We experience this daily while watching TV with hundreds of channels. If you have one TV set and each member of the family wants to watch a different channel conflict starts. This is one evil of having options. The second evil is even if you are alone at home you keep using the remote control moving from one channel to another. You end up watching almost nothing.
The value of freezing options is having more engagement. We see this in nature. In bees colonies every bee is engaged doing its job. Again, we have different options of engagement and having many options. Is it different from having many opinions? Which level of engagement to take especially when this engagement expresses an opinion? For example, you are reading this buzz right now. You could leave reading it (I hope not), or continue reading. When you finish reading it you would favor it, tag it, share it, write a comment and recommend it. There are other options available. It turns out that engagement itself follows a power law in which one or few options have the real power and many options have low power and the remaining one have moderate power. In the bees colony the power is in the hands of queen and the rest have to do their jobs in coordination with others. They have this option: conform or die.
This could explain why Pareto's Rule exists. Few employees (20%) do most of the work (80%) and many employees (80%) do only (20%) of the required work. Performers limit their options and therefore their engagement is high. They are the oxygen of the work while the nonperformers are the nitrogen-like. Like air composition it is almost 20% oxygen and 80% inert nitrogen. Does the atmosphere composition relate to the working atmosphere?
To focus we need to limit options sensibly. Bees teach us how. Several groups go in different directions foraging. Once a group finds food they start dancing so that other groups may join. Or, if needed, they send smells to alert far away groups. Now, options are limited. All bees go for the food source. They help each other, but then each bee knows what work it has to do.

Having many options is great for their initial screening mindfully. Once an option is reached the group dynamics work. All conform and only limiting the options will lead to focusing and engagement. We can't be Jack of all trades. Trading in our selected option is then the way to go. Those employees who don't conform are like the drones in a bees colony- show them the way out.
""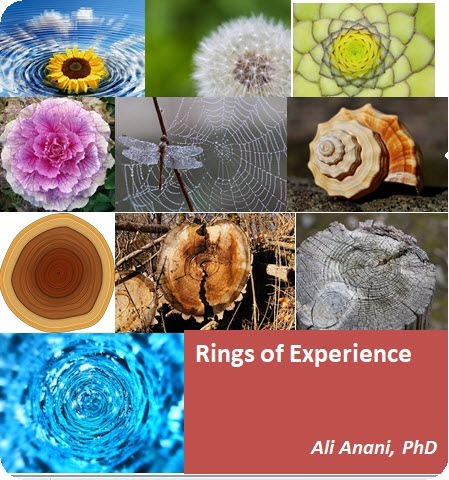 Rings of Experience
A better description of the unknown-unknown quadra ...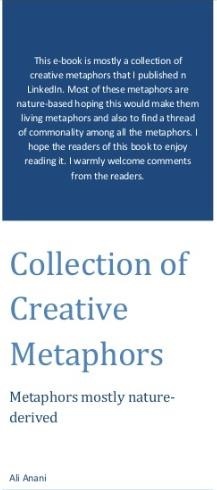 My e-book: Collection of Creative Ideas
Creativity is like scattered light going in differ ...
1 year ago · 2 min. reading time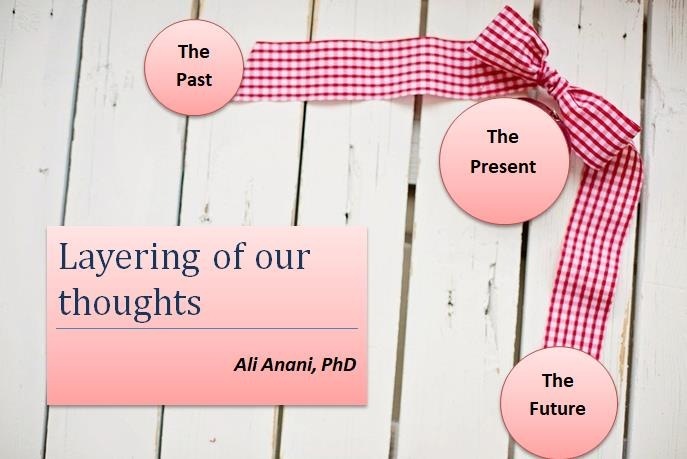 Layering of our thoughts
The Golden Circle of asking questions is well-know ...
You have no groups that fit your search