1 year ago · 3 min. reading time · visibility ~100 ·
Hairy Ideas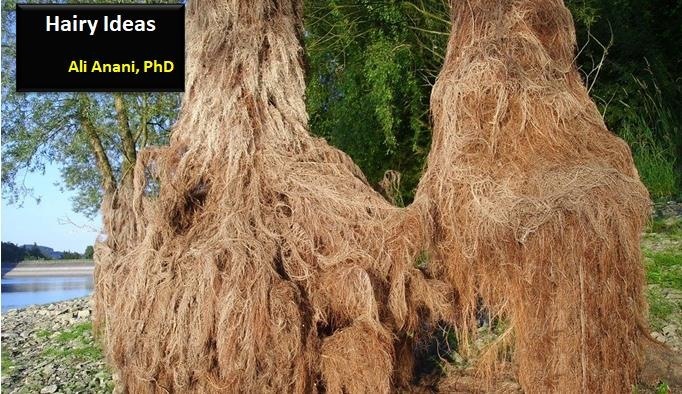 Shape adaptions has always struck me with its far-reaching effects. Just by examining the shapes of plants and their parts we realize the importance of shape adaptations. In this post I am only focusing on one shape- that is the hairy shapes of leaves and roots and what me may learn from them. leaves of plants have at least twenty one different shapes depending on the environment and soil where they grow.
Humans can only improve their body shapes by exercising and building muscles. Or, by risking cosmetic surgeries. However; our brains change shape without us noticing. The brain is not static. With more than one hundred billions of neurons and even a far more staggering numbers of synapses the number of possible connections in our minds are baffling. These interactions change in their arrangement and connectivity. Proteins in our bodies change shape too for a reason.
Mindsets Changing Shape
So what we can change in humans is the shape of our mindsets. Fixed mindsets are limiting; growing mindsets vary their shapes. When I held the idea for long times that I can't write poetry I fixed my mindset and never wrote one line of poetry till I connected with my "poetry mentor Fay Vietmeier. In few days she persuaded me to try. She managed to change my mindset and the way I shaped my beliefs to "why not give a try". This resulted in my publishing my first co—authored with Fay. You can read the story as written by Fay here. I stretched my experience with a second poem describing my reshaped mindset. I share it here.
To my poetry-mentor Fay Vietmeier"The Emergence of the Unexpected"

To live the experience of a new birth
at an old age with poetry-writing in dearth
is like longtime dormant seeds
mushrooming with new creeds
ineptness of writing poetry turned into
the breakthrough of what is accrue
a life lesson never to say I can't
till you try with pure passion
new possibility is born
to say I can't is dead now
and to new reality I bow
the heavy soil of not knowing how
is broken now with a blow
in the furrows of soil they vow

The seeds of poetry are flourishing buds
filling me to the brim with new bloods
great flowery ideas emerging in the mud
Maybe the reconfiguration of neurons in our minds yield domains of hairy structures that find their way in difficult situations and still thrive. Like pectin, which has hairy domains in its complex structure.
This led me to the idea of this post. Hairy roots and hairy ideas and what they share. This post attempts to answer this question.

The Panarchy of Ideas
Let ideas grow in your mind till you feel you are overwhelmed with them. Let ideas crowd your mind and progressively become interconnected. You might think you have a rigidity gap because of the excessive interactions among ideas. You feel uneasy. It is this moment the ideas shall release chaotically to relieve them from this tension. Like plant roots find a way to self-organize their structure into hair ice, so the ideas might do. Hairy ideas emerging to provide new possibilities for them to find the "nutrients of new possibilities".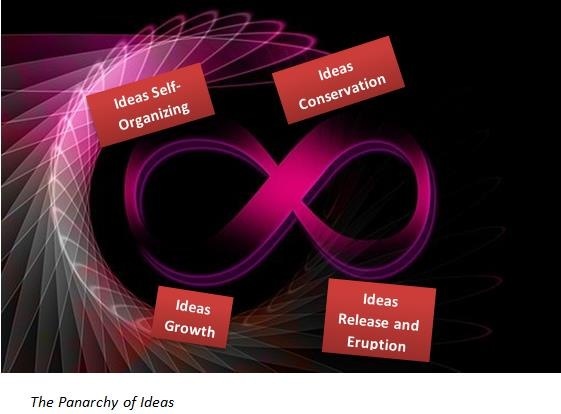 Think positively
Consider obstacles as the stones that make the hairy roots of a plant thrive among stones that both absorb the sun's heat and provide shelter for the roots.
Sleep on your ideas so that they may interconnect unconsciously in the backyard of your mind. These ideas feeling deserted in their isolation due to their rejection may look for nutrients to grow in the desert of isolation. Like plants living in rocky mountains with very few nutrient resources they find a way out. These plants reshape into hairy roots and produce acids to dissolve the rocks and reach for the scare nutrients by extracting them no matter how scarce they are.
This what we should be doing. Dissolve obstacles. Chemicals that we generate depend on our mindsets and our attitude to obstacles. Fixed mindsets fail to do this; flexible minds adapt to the unexpected needs.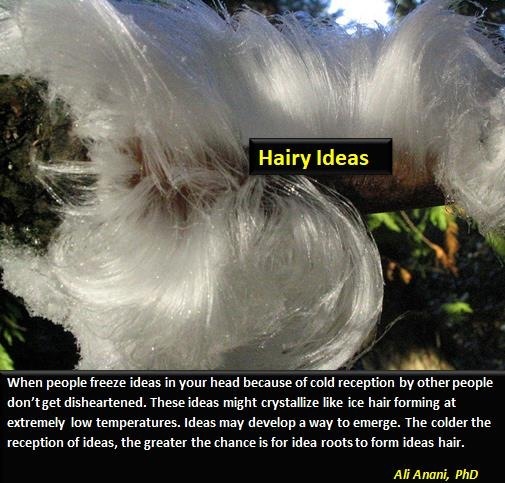 Be aware of growing the wrong roots
For example, Our tongues experience the formation of hair. The tongue may look hairy. It is associated mostly with bad habits such as smoking, lack of mouth hygiene, not drinking enough water leading to dry mouths, drinking alcohol and some soft drinks. Dryness means stickier and less watery soil and thus inhibiting the idea roots from reaching the nutrients. We don't want to contaminate our minds with similarly non-hygienic habits so that the idea hairs may only trap genuine nutrients. Negative thinking are the bacteria that pollute the nutrients that the ideas hair search for.
Growing mindsets produce healthy hairy ideas; Fixed Mindsets may grow unhealthy hairy ideas. They are like hairy tongues.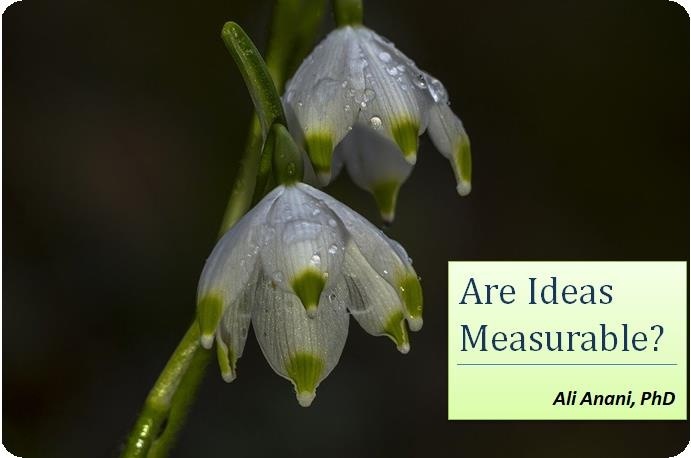 Are Ideas Measurable?
Last week I exchanged comments on the title of my ...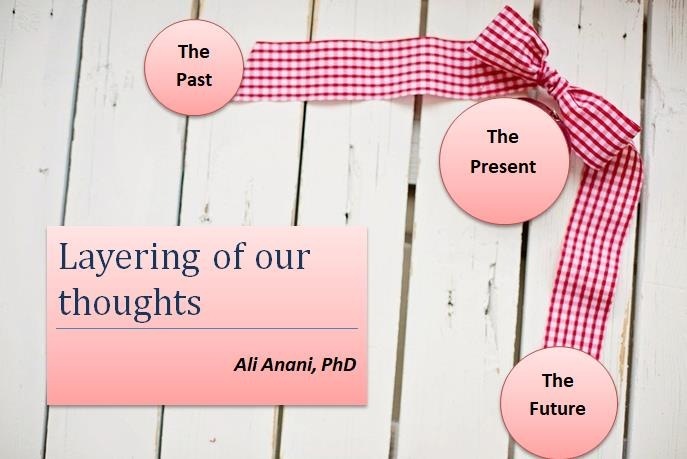 Layering of our thoughts
The Golden Circle of asking questions is well-know ...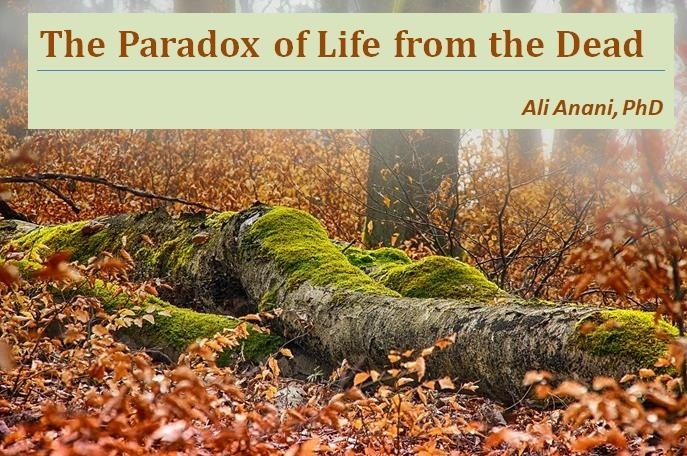 The Paradox of Life from the Dead
We say our dreams are dead. I say may reawaken and ...
1 year ago · 2 min. reading time
You have no groups that fit your search