2 years ago · 2 min. reading time · visibility 0 ·
Homogenization of Opinions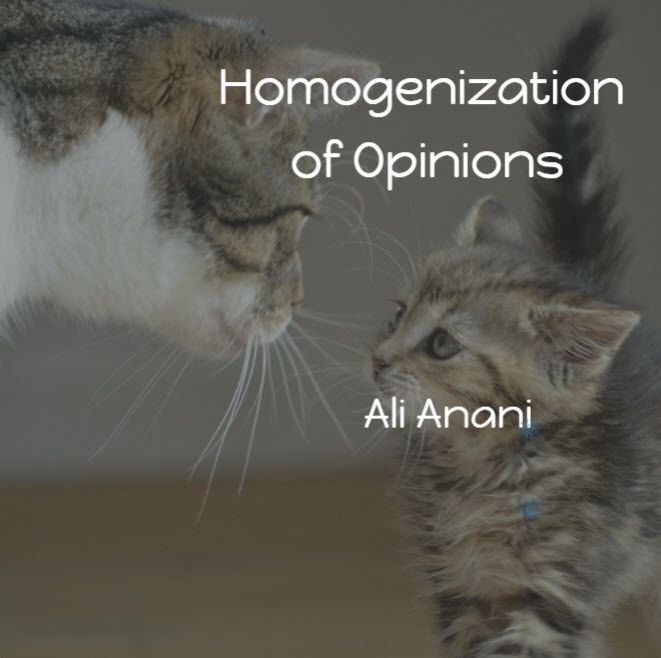 A glorious comment by CityVP Manjit on my previous buzz titled "Divorcing a wife who isn't" suggested "McLuhan meant that the world is homogenizing and losing its diversity, that as we fly from city to city, the world is becoming just one extended global village". Homogenization of societies and the homogenization of milk was my first reaction idea to Manjit's comment.
Then my mind stretched to other possibilities such as the homogenization of opinions and its possible evil effects. My mind even questioned the validity of using the word homogenization later on for reasons I am going to disclose later.
Some opinions are like milk and water as they don't mix together. To homogenize water and milk requires the turning of milk into a state consisting of extremely small particles distributed uniformly throughout water. Homogenization results in making the big particles small and the small particles even smaller. The main benefit from that is less sedimentation and separation, more consistent product and longer shelve lives. There is an issue here that contradicts the use of homogenization of the global village. I pause here to give the reader sometime to think about it.
In analogy, homogenization means making the big nations smaller and the small ones even smaller. But this isn't what is happening in our world. The big nations get bigger and the small one smaller. This results in a long-tail distribution of nations with few big nations and a long tail of many small nations.
On the surface we may see very colorful image. We know that small particles (small nations) scatter light differently from big particles (big nations). This colorful image can be a decorative sweet cover of the underlying ugly image below. What seems to be a homogenization is in reality a heterogenization. Big cultures, big languages, big nations and big dreams end up in eating up the small ones. We are removing the small cultures, languages, nations and dreams and along with them the beautiful scattering of light they produce.
This isn't a false claim. The homogenization of plants from a foreign (exotic) land to a domestic one has resulted in big problems. One example is the California Invasive Plant Council inventory showed about 37% of invasive plants were accidentally introduced as contaminants in seed, clothing, equipment or packing materials. Aren't we also contaminating domestic cultures with the seeds of imported foreign cultures? These seeds might be insignificant to pay attention to, but their cost over time could be hugely high.
There are other big issues with homogenization that isn't. When we homogenize milk particles by exposing them to high treatment the molecules of fats and proteins rearrange to and this means their metabolism in the human body may change course and outcome. The blending of different cultures, languages, opinions and whatever doesn't only result in mixing them, but also in the breakdown, rearrangement of some or all of these components and some new behaviors may emerge. Like homogeneous milk that could lead to weight gain, poor nutrition and hardening of arteries so, are is the global human body may result in all of these ill-effects. Homogenization of cultures isn't immune to these effects.
The formation of big cities has deprived villages from growth opportunities and led to disastrous effects. I predict that the globalization of cultures, opinions and languages may lead to the same. Tasting as sweet as globalization and homogenization maybe, their ill-effects should be monitored carefully.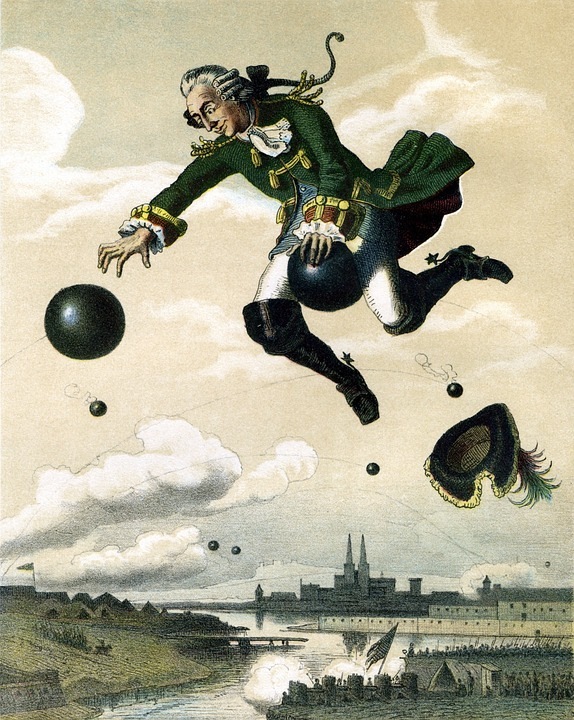 A Creative Metaphor for Storytelling
Telling stories is a great marketing tool. Turning ...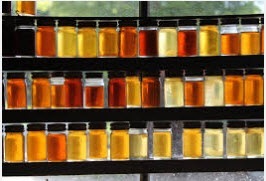 Not All that Glitters Is Honey
I envisage beBee platform as a field of different ...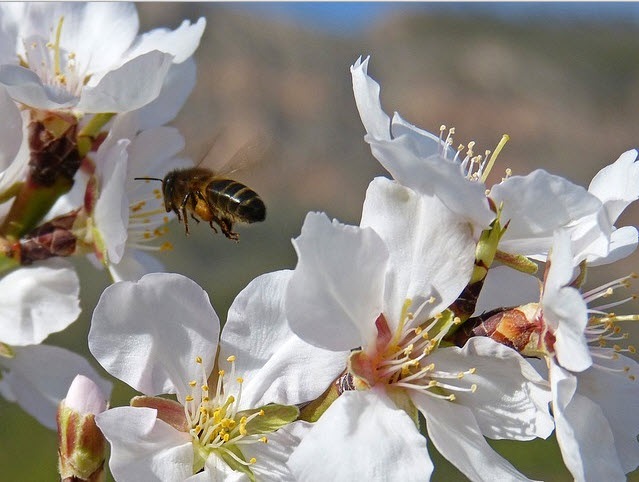 Defeating the Impossible
You may stretch your mind immediately upon reading ...
You have no groups that fit your search