4 years ago · 3 min. reading time · visibility ~10 ·
Ideas Are Like Dancing Pendulums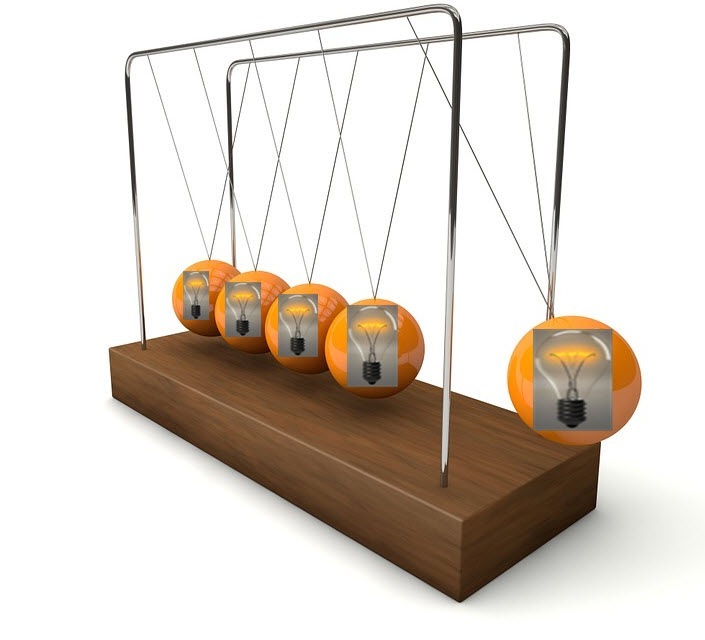 My previous buzz on "Common Sense that makes no sense" produced a huge array of comments of varying senses. Three comments by the brainy bees of CityVP Manjit, Harvey Lloyd and Deb Lang in the chronological order urged me to write this buzz. The ideas may seem distant from each other, but they evoked an amazing connectivity in my mind. I am sharing my thoughts here.
Harvey wrote in his comment "There is no proof required that your publications are most alive other than the common sense to see the kind of minds that are discussing these publications right here.
What I look at here is not publication but this solitary quote and that brings to question whether the pendulum metaphor serves the realities of the 21st Century, a century that Carl Jung never saw. What the pendulum metaphor serves is the realities of the 20th Century that continue to reside in our century - which are the swings between extremes".
In fact, what Carl Jung never saw was also how connected pendulums may produce chaotic movement that may hide within some order. A pendulum by itself may behave in an orderly fashion. Linear thinking would extend this movement to connected pendulums. However; life is different as the connected pendulums produce varying shapes that go beyond our logical thinking. For every cause there is an equal effect. For the novice thinker he/she shall see the resulting movement as an error or fault in the experimental design or that pendulums are wrongly manufactured. They see the "noise" in the movement and discard it as an anomaly.
This tendency to ignore noise and not give it fresh perspectives has blinded us for long times from advancing our knowledge. We also lacked the sense a new meaning for such unwanted "noises". We lost our sense of hearing the noise. Cricket can hear using their legs. The cricket's front legs have a thin membrane that moves with the vibration of the sound. We lack the membrane to realize that the noisy sound is there to awaken us to new realities. Our lack of common sense deprived us from developing our senses to extraordinary ones; even more to deprive us of our basic sense of hearing.
Bats navigate through by using noisy sounds in what we know as echolocation. We make noises, but we lack the sense to use them to echolocate our wrong positioning, our lack of connecting senses to what knowledge we have and therefore misuse what we know. Instead of turning data that make a noise we tend to discard them. We failed to use the sound for echolocation. We end up not knowing where we stand or making use of the noise we generate. We combine pendulums and we hear the noise, but fail to understand that new thinking is needed. CityVP Manjit expressed this well in his comment by writing " …that alternative then can inform my learning journey because whereas common sense is a group dynamic, the alternative at the individual level becomes extraordinary sense. That journey of focusing on extraordinary sense distances me from common sense. Harvey Lloyd elaborated more in his comment " critical thinking and logic have their place when we consider our own well being and inner monologue. Short of being independently wealthy and living in the wilderness, the value of our critical thinking will need to manifest itself within the community in which we live. In this phase is where our knowledge is tested against the end game where results are expected.To recognise this process of logic relieves the strain of being right and wrong. Gaining knowledge is an expansive process that only after we consolidate our thoughts and beliefs might we test it in public. This public test is where wisdom is born. The theory that is always in play is each of us is within an end game. Whether social, knowledge gathering or executing around goals. Critical thinking will always be a part of the process but not the whole".
Further Elaboration came later from the comment of Deb Lange. She wrote "Dear @Ali Anani I sense we can be comfortable with uncertainty when we are grounded from within. Like the eye of the storm - no matter what is happening around us we can sense a still centre. I have had a very unsettled life post mid life and I often would say, my home is within me. That is where I felt secure - within my body grounded and connected to the things I value. So no matter what happens on the outside I have my inner safety". This comment reminded me of the trout. They use the complexity or noisy waters to their advantage. The two illustrations below explain what I mean. They use the center of the vortex to navigate easily because trout have extraordinary senses. This explains why the comment of Deb is extraordinarily sensible.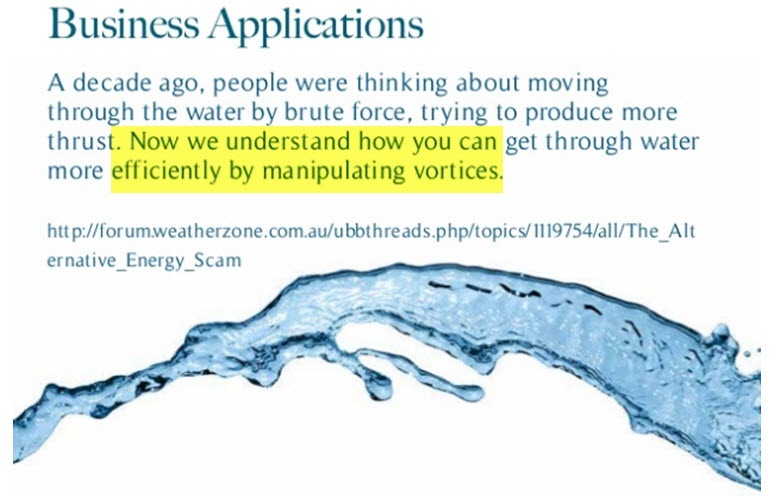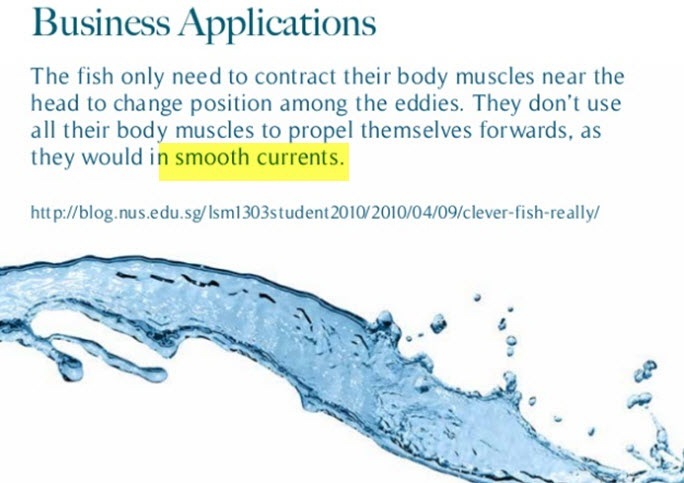 Ideas are like dancing pendulums- they dance together to form a complex pattern. Complexity requires extraordinary senses and, unfortunately, we don't listen enough to the sound of our senses.
"""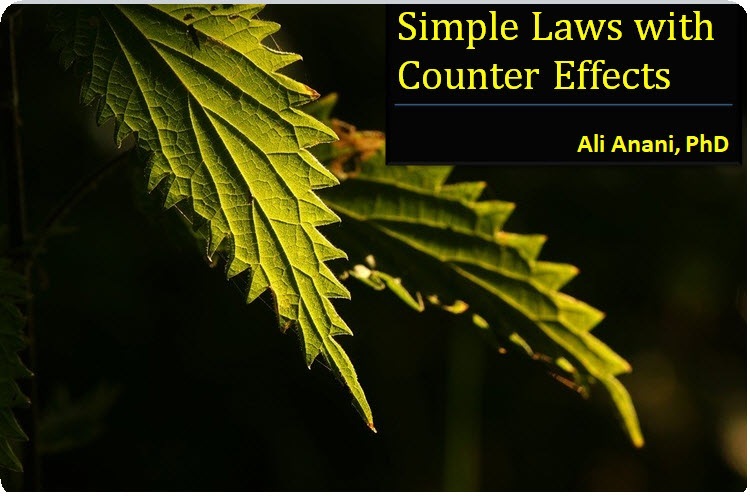 Simple Laws with Counter Effects
If your care for your family life, performance at ...
1 year ago · 3 min. reading time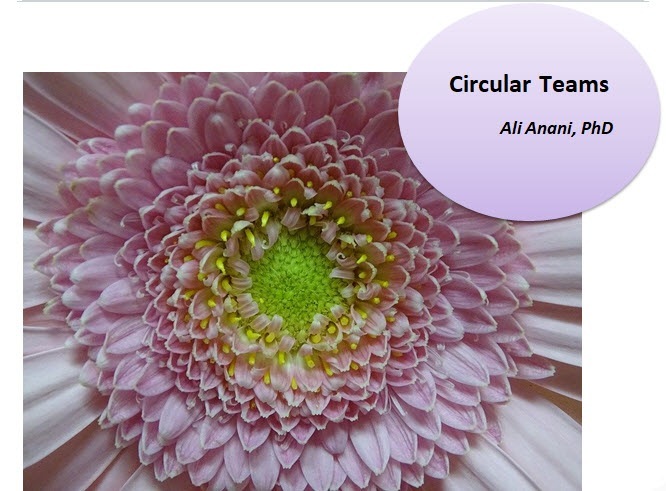 Circular Teams
It is amazing how ideas emerge! I was researching ...
1 year ago · 5 min. reading time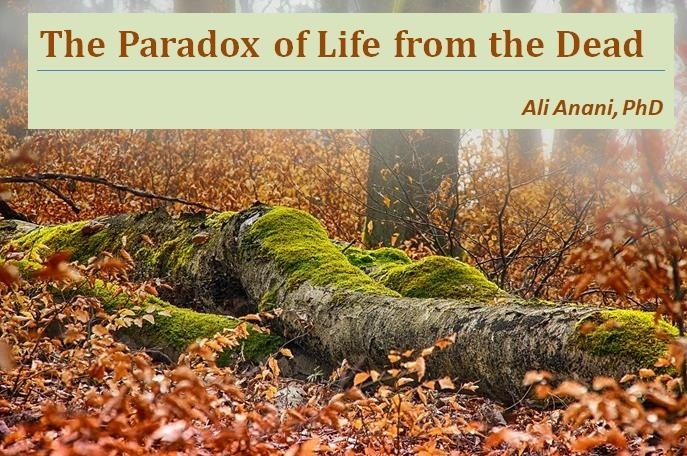 The Paradox of Life from the Dead
We say our dreams are dead. I say may reawaken and ...
1 year ago · 2 min. reading time
You have no groups that fit your search