5 years ago · 2 min. reading time · visibility 0 ·
Is there a Formula for Success?
In her comment on my buss "Strategic Perceptions" Sara Jacobovici made a suggestion to title my then forthcoming e-book "Formulas for Success". I did and published the e-book using the proposed title. In her comment, Sara wrote "I think your e-book should be titled Formulas for Success Ali Anani. This buzz, "strategy formulation" is an example of another formula you created. With your permission I would like to summarize it in the following way: Boundaries/space (where you stand, what your capacity is) over Direction (which way you are heading) minus Rationalized Fear ("ignorance based fear") plus Sense of Time = Positive Strategic Positioning".
Upon publishing a mini post on the e-book, Amroussi Mohamed wrote a comment that says "There is no formula for success, there is a complex equation with a lot of variables to solve". I responded by writing "You have a point @Amroussi Mohamed. However; we try to find the simple rule or formula that lead to complexity. Remember that complexity starts from the interaction of simple rules with feedback that leads to their complexity". This comment kept my busy- is there a formula or formulas for success? My search began.
Herbert Swope has an interesting opinion. He said "I can't give you the formula for success, but I can give you the formula for failure "try to please everybody". Albert Einstein produced his formula for success "If A equals success, then the formula is A = X + Y + Z, where X is work, Y is play and Z is keep your mouth shut. Sam Ewing has a different formula for success "do your best, and people may like it".
An interesting view is that of Jim Rohm "The question is not whether the formula for success will work, but rather whether the person will work the formula". I believe that bees do exactly that. They work the formula. They know their boundaries and their capacity to fly and suck nectar. They know where to find nectar and when not to search for it in the same place when nectar has depleted or because of winter time. Bees aren't normally aggressive, but if threatened that attack in huge numbers. Bees give values to their relationships with the flowers, with what they do, with sharing their resources, with working as many in one. They produce honey. You can't get value by doing bad or trivial things. You can't turn cupper into gold. But you can turn graphite into diamond of high value. Bees tell us those small drops of honey that collect together will give you the honey that you need. A small bee produces a tiny amount of honey. In large numbers they produce honey of sufficient amounts. But to do so, bees have to work together and tell each other where the best sources of flowers are available. Bees don't hide information; in contrast they share it. They know an individual bee is powerless; swarms of bees are stronger and new forces of value emerge because they work as many in one. 
Again, Einstein said "strive not be a success, but rather to be of value". Bees tell us that to be of value you have to share information and give the right signals to your mates. These are the simple rules to successes that have value. Would succeeding in finding a toxic chemical to kill insecticides and bees as well be of value, to give one example? The real success is not to succeed on the expense of the environment and people.
Our real success is to be able to work together and produce honey without harming others or the environment at all times. These are the boundaries that define the space and time of success.

I don't wish to take more of your time. However; I would love to hear your opinion: are there formulas for success?


""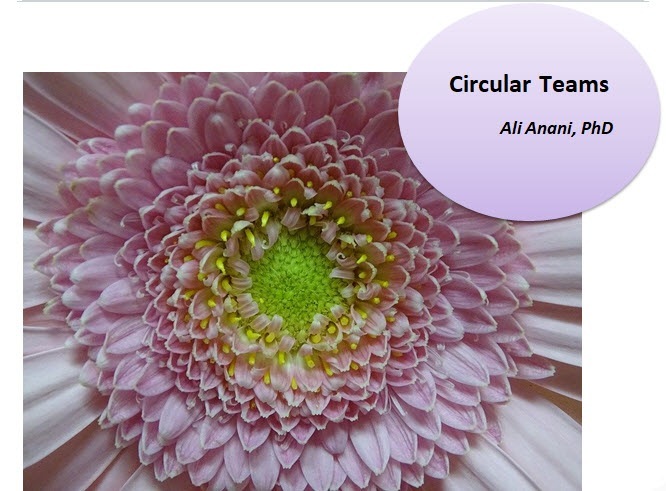 Circular Teams
It is amazing how ideas emerge! I was researching ...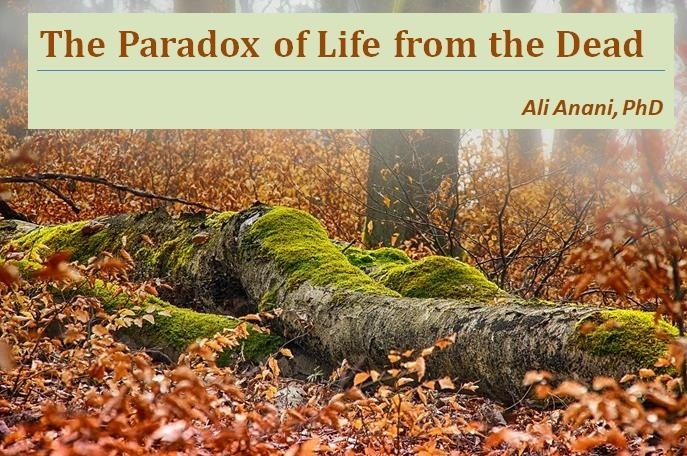 The Paradox of Life from the Dead
We say our dreams are dead. I say may reawaken and ...
1 year ago · 2 min. reading time
You have no groups that fit your search