3 years ago · 2 min. reading time · visibility 0 ·
New Business Trends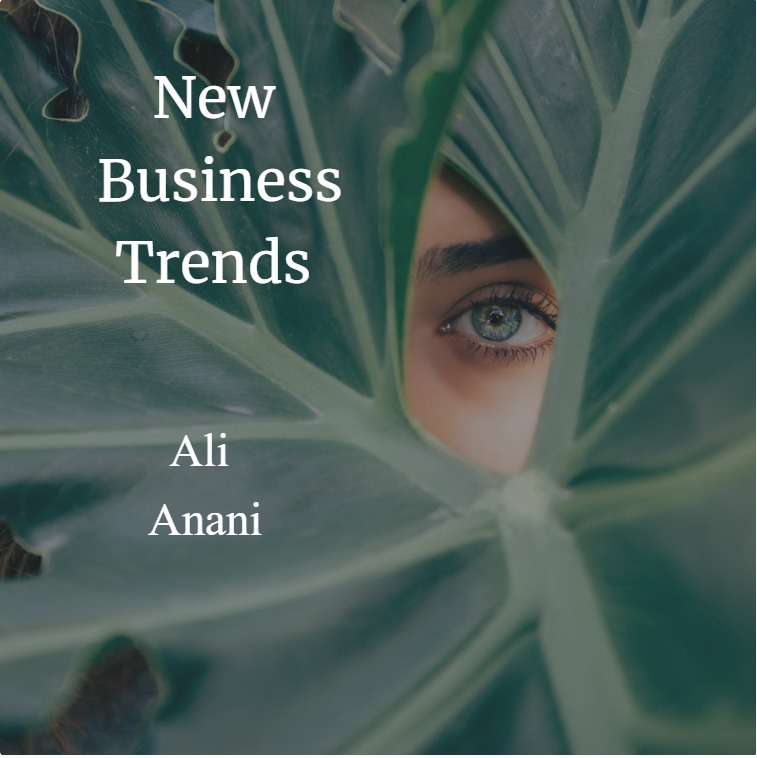 While reading the buzz titled "All Transactions Will Soon Be Automated On The Blockchain" by Daniel Kay I paused on his writing "The Blockchain will make companies run more efficiently and also provide a better user experience but this comes at the cost of jobs". So, there is a new trend to cut jobs arising from technological advancement. In driverless- cars the same trend is also expected to cut jobs drastically such as less need for spare parts, maintenance and less accidents. This shall in turn affect insurance companies. Cutting jobs is a serious issue because people need sometime to grasp new technologies before they may find a "job niche" or "market-niche". No sooner they job-seekers have mastered a new technology before a new technology is announced. It is a hard pursuit.
The business trends are affected to a large scale by technological advancements. We don't wish to lag before a new trend arrives. How easy is it to spot trends before they happen? What makes prediction a complex issue is the interference of many sectors because on one major disruptive trend and spill-over effect is bound to take place. Another example is working from home and the redefinition of work and the shrinkage of spaces of offices and the introduction of flexible work hours. Another major shift is in marketing where customers prefer to experience what they want, and quality is not anymore, the determining factor. Augmented Reality and Artificial Intelligence are becoming the name of the game accordingly. The rise of Social Advertising is becoming more important than any other form of advertising.
One definite trend is the micro trend. Examples include micro-housing, micro-influencers, micro-nutrients and micro-second. I wish here to suggest the idea of "The Long-Tail Distribution of Trends". Big trends seem to create waves of smaller trends. Disruptive trends are few like major earthquakes; however, their "daughter trends" between more than few macro-trends and many micro-trends provide new opportunities.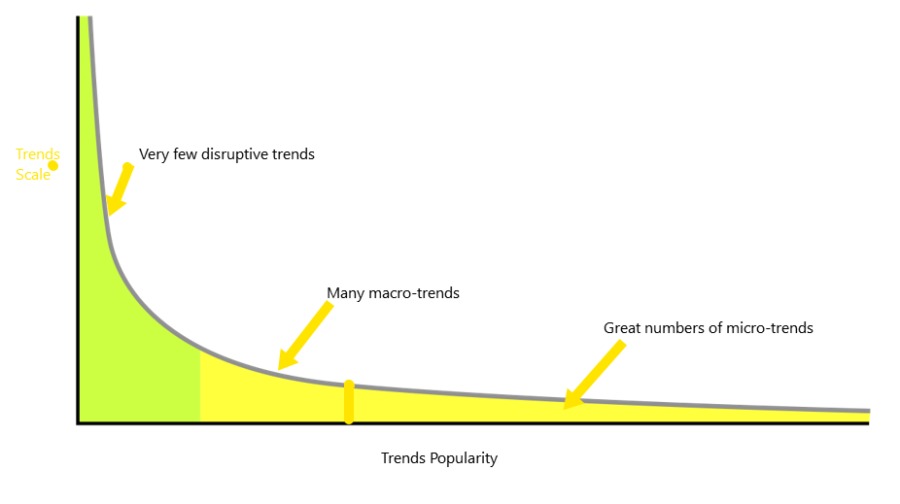 I believe there are great opportunities for businesses and start-ups in the long-tail by finding niche opportunities before others are awaken to them. There are many examples to support this idea. Disruptive technologies surface out micro-trends that aren't very clear except the observant senses. It is the age of spotting micro-trends that shall make many businesses come out of the disruption as victorious.
Are you in the travel business- what are then the emerging opportunities that are worthy of capturing? How do you benefit from the blurred line dividing the travel for business and for pleasure? How to combine them? This idea of combination is worthy. Deciding whether to have pancakes or waffles usually results in a battle between kids or adults, so the 'PanWaffle' has been created to help satisfy everyone. Turning the tension of making into a product that meets all choices is a good example of a micro-trend that should grow in popularity.
It is the age of micro-trends and the winning businesses are those businesses that can spot them first and then popularize them.
""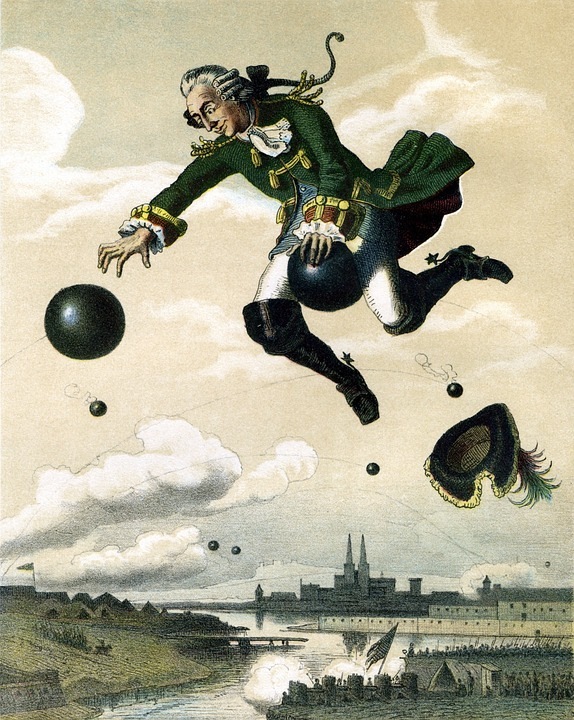 A Creative Metaphor for Storytelling
Telling stories is a great marketing tool. Turning ...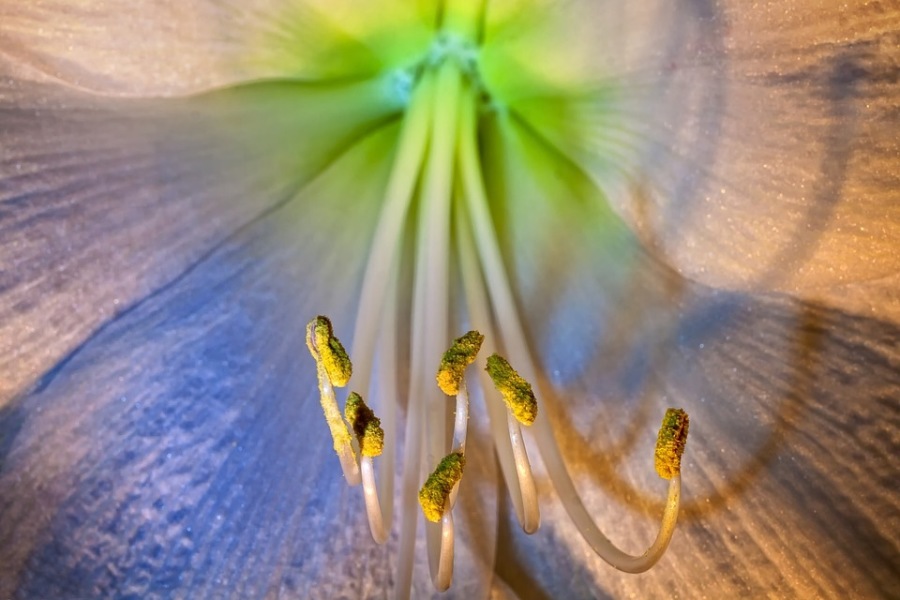 Standing on Feet of Clay
In one of his comments on my last post titled "BeB ...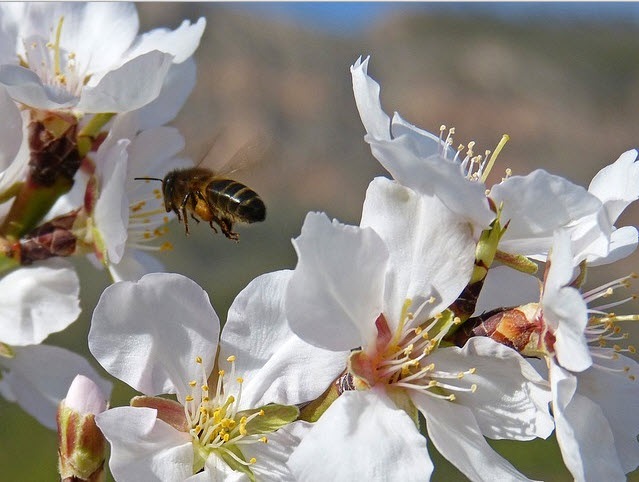 Defeating the Impossible
You may stretch your mind immediately upon reading ...
You have no groups that fit your search