4 years ago · 3 min. reading time · visibility ~10 ·
Nuggets of Wisdom/ Part 2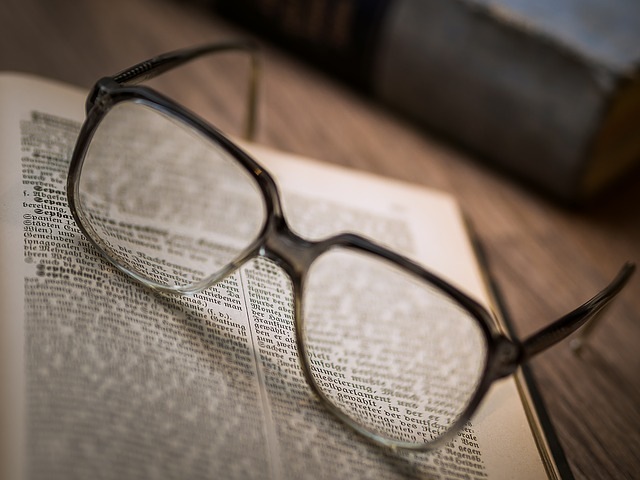 Writing a buzz of value is a challenge. More challenging is writing a buzz that would invite for illuminating comments. I have been fortunate to have so many valuable comments on my buzzes that are worthy of lasting quality. I extract some nuggets of wisdom from these comments to share with you. They deserve to be compiled in a buzz for easy reference and quick referencing to. This is a way of conserving their value. The extracted comments are shown in reverse chronological order. The link to part 1 is:
https://www.bebee.com/producer/@ali-anani/nuggets-of-wisdom

Language is our way of communicating meaning, then adaptation is linked with meaning. Adaptation can only be successful when we understand what it is we are adapting to. Sara Jacobovici

If the education system prepares us for work, the entertainment system alleviates us, to create a rest-bite from work. What does that say about us is that we study to make a living and then in making a living find ways to distract ourselves from this very process. CityVP🐝Manjit  

However, when people believe they have, or have found, the "perfect" strategy or process, that is when they have already lost the end result they desire.

Edward Lewellen

 


We should grow people out of their trough and not add to their walls of discontent. Harvey Lloyd

"The force of going forward" should lead us. To succumb as prey to negative things puts us back, hinders us from human advancing, makes us more "animals" than we really are. David Navarro López

Staying in our comfort zones is safe for many of us at times or through life. We need to be bigger than our fears and take leaps of faith to expand our horizons.

Ivette K. Caballero

 


Whether you determine to make a change, or not, like a tornado change can roar into your life. Leaving in its wake destruction which could take months, even years, to understand, deal with and/or repair. Jean L. Serio CPC, CeMA

Again... if we can identify threats and obstacles then we are more capable to move ahead than we were in a state of ignorance. Devesh Bhatt

Take away smell and you take away taste. And in business if we only look at one part, costs without looking at customers or benefits, or culture we make ill-informed choices. Deb🐝Lange

Love surfaces from the depth of emotions. Savvy Raj

You've touched base on a very important topic Love. An emotion that is so easy to kindle and develop but so difficult to stop using. Fatima Williams

Oh and I always understood that joy is happiness without reason. Jed Wisniewski

I discovered something from the Balinese. They live not for today but for the moment!!! Their philosophy is that, yesterday is gone and tomorrow is a mystery so live for the moment. Paul Walters

Yes we can't go back in time, but we can (with rear mirrors) stop the past catching up with us. John Rylance

 Present help you to build the floor under your feet more strongly which ultimately leads into a good future. Jeet Sarkar

 If we cannot see, observe or touch the minute form of matter, such as atom, will we ignore its presence? debasish majumder

We move forward in our youth, but we back in to our old age. I think the point when our gaze reverses is different for each person. Phillip Hubbell

The ability to travel through time safely is related to the ability to see all around you. Steve Chapman

I would like to mention Jason Silva's words that "What we design, designs us back", so what we do today affects the future including technology, food & thoughts. Yogesh Sukal

Managers can indeed stir employees too much to the point of being counterproductive and in worst cases burnout. Gert Scholtz

Leadership ought to galvanize/electrify the endeavor while Management (magnetism) ought to bring the work resources together and provide the (right) direction. Praveen Raj Gullepalli

I therefore feel that every individual and even an organization needs to have its own needle and compass to gauge points of drifting and imbalance.. namita sinha

Benefiting by learning "1) from others failures or success 2) by keeping them ahead (using push or promoting strategy) further for utilizing only" is a common phenomenon siraj shaik

…though many may consider it pessimistic to look at the negative what ifs up front, I think 'the bubble' of positivity needs to always have a dose of reality close by. Donna-Luisa Eversley

Sometimes, leaving a sick person is far better than sticking with him. Javier beBee

I often say that the best art regardless of its form is the art that is poured out from the soul and that's what touches their souls. Max 🐝J. Carter

…the neatly stacked, but vast number of toothpaste choices tipped my rationality into a chaotic state, and a debilitating tension. I don't know how I did it, but I eventually chose one, paid for it, and then escaped from the supermarket as fast as I could! Steve Brady

Sometimes, I think, it is better to rely on what the visions of others have for you. Joyce Bowen

Extremely few of us end up doing what we want to do in life....for any number of reasons. How do we quantify that without condemnation? Somebody always has to clean the toilets. Lisa Vanderburg

I've never been capable of following through with a perceived passion if I learn it bores me to death. Lisa Gallagher


It is a sad environment with sunken attitude. That is why we all need to be reminded to Rise & Shine from time to time. Olga Lawson

Self forgiveness is hard for us all. Caring not what others perceive seems to be harder to let go of. Awareness of this brings relief. Kevin Baker






"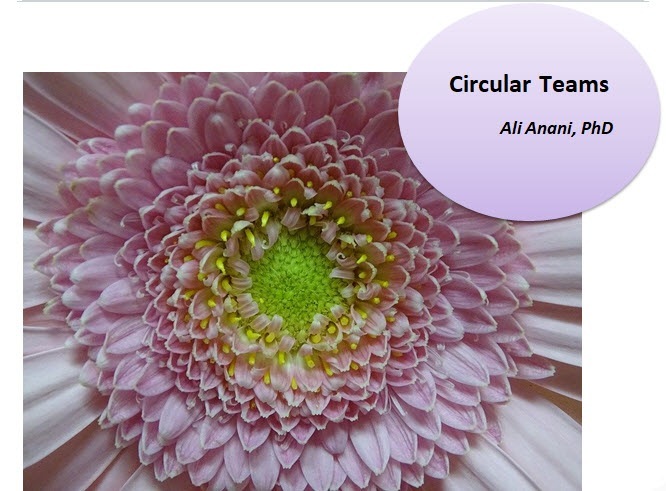 Circular Teams
It is amazing how ideas emerge! I was researching ...
1 year ago · 5 min. reading time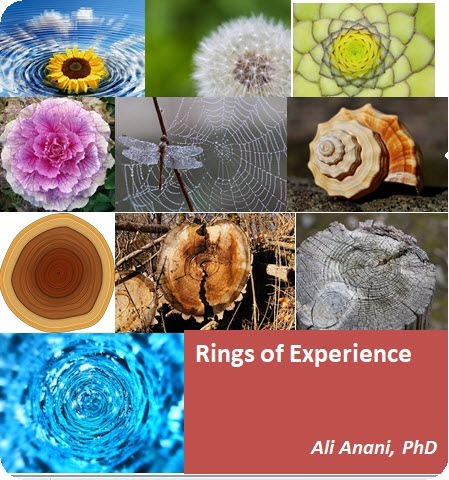 Rings of Experience
A better description of the unknown-unknown quadra ...
1 year ago · 3 min. reading time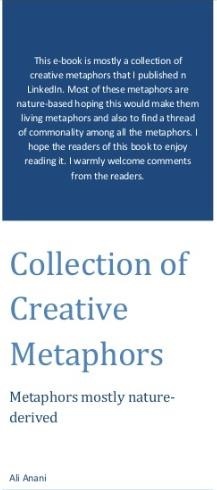 My e-book: Collection of Creative Ideas
Creativity is like scattered light going in differ ...
1 year ago · 2 min. reading time
You have no groups that fit your search