3 years ago · 3 min. reading time · visibility 0 ·
Packing My Ideas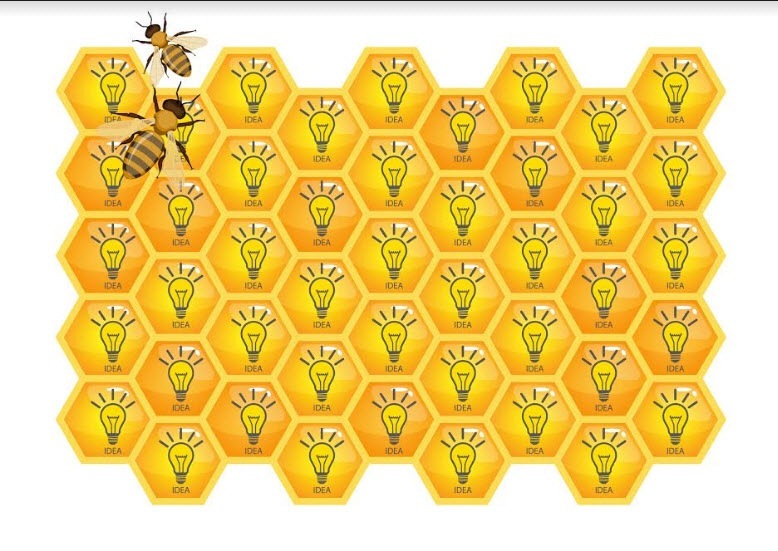 Bees on beBee influence my ideas and make me that my capacity of holding them isn't enough anymore. A recent buzz by my great friend and thinker Vincenzo De Florio shared a buzz that was the trigger for me to write this buzz. In his buzz Vincenzo shared the following image, to which I added the dotted line to show a hexagon.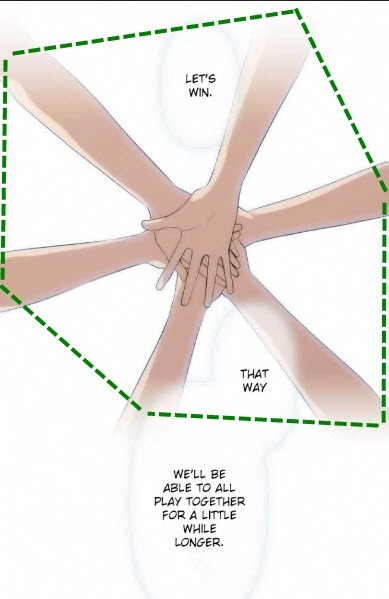 Image credit- Mangaka Yayoiso (more information at https://en.wikipedia.org/wiki/ReLIFE)
This tendency to "play together" in hexagonal structures amazed me. This is again reflected in our call for collaborative actions.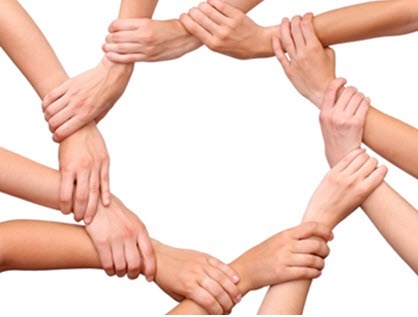 Is there a driving force hidden in us to lean towards hexagons? Are humans in alignment with other life forms in favoring hexagons? These questions kept bombarding my mind and I want to share with the readers my "hallucinations".
There are obvious forms of hexagons that we see by the naked eye. Surely, the first example we are all familiar with is beehives. The intricate hexagonal shaped beehives still bewilder us all on their precise formation.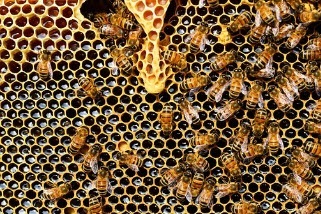 Hexagons are present in frost.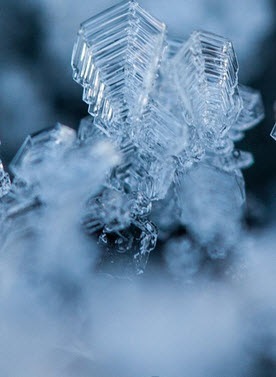 A great number of minerals have hexagons of in their structures such as basalt. We can observe hexagon wonders in many places. There is a simple way to elaborate on the mechanism of their formation in this reference if you are interested in exploring this topic.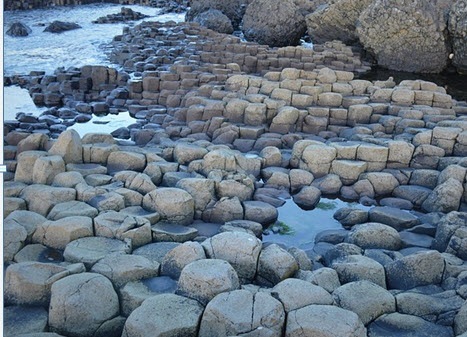 We find hexagons in social networks. A nice rational explaining the formation of social hexagons is revealed in this reference "A way of circumventing the problem of gaps is to use hexagons instead of circles to represent a given set of social acquaintances. The hexagons have the advantage of having six sides and are also stackable. Hexagons nested alongside one another in a honeycomb sequence form a geometrically efficient surface. They leave no gaps. This leaves the shape open to recursive possibilities. At the same time, all of the hexagon shapes may be combined into one large hexagon".

Algae including diatoms tend to form shells having hexagonal structures. Algae need sunlight to perform photosynthesis to convert carbon dioxide to useful organic compounds. Algae need to capture efficiently sunlight and not lose the captured energy. In order to achieve these requirements algae have silica-based shells that are packed in hexagons. . Some of the layers of the shell are held together by hexagonal cylinders with very light, thin walls. These shells made of glass immediately remind us of silicon- based solar cells that we manufacture, but with much less efficiency than the shells of algae. No wonder researchers are trying to emulate the shell structure of algae to enhance the performance of solar cells.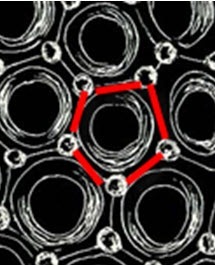 Bénard cells are another example of hexagons formation in thick liquids sandwiched between two plates. Bernard cells show the formation of hexagons in very simple experiments. Wikipedia explains the formation of cells nicely. The experimental set-up uses a layer of liquid, e.g. water, between two parallel planes. The height of the layer is small compared to the horizontal dimension. At first, the temperature of the bottom plane is the same as the top plane. The liquid will then tend towards an equilibrium, where its temperature is the same as its surroundings. Then, the temperature of the bottom plane is increased slightly yielding a flow of thermal energy conducted through the liquid. The system will begin to have a structure of thermal conductivity: the temperature, and the density and pressure with it, will vary linearly between the bottom and top plane. A uniform linear gradient of temperature will be established. Once conduction is established, the microscopic random movement spontaneously becomes ordered on a macroscopic level, forming Benard convection cells, with a characteristic correlation length.
Do we need to pack our ideas into hexagons so that they may absorb efficiently the sunlight of comments and transform them into better ideas? Shapes have their roles in our lives. They aren't just accidental.
""""""""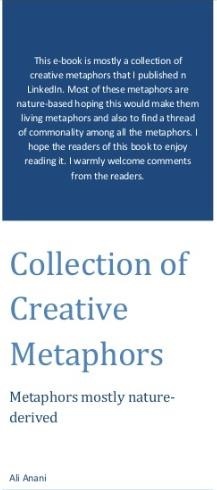 My e-book: Collection of Creative Ideas
Creativity is like scattered light going in differ ...
1 year ago · 2 min. reading time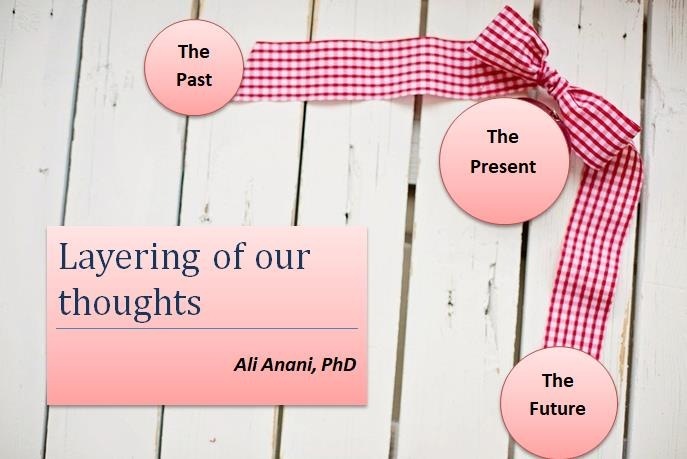 Layering of our thoughts
The Golden Circle of asking questions is well-know ...
1 year ago · 3 min. reading time
You have no groups that fit your search