4 years ago · 3 min. reading time · visibility 0 ·
Pockets of Creative Thoughts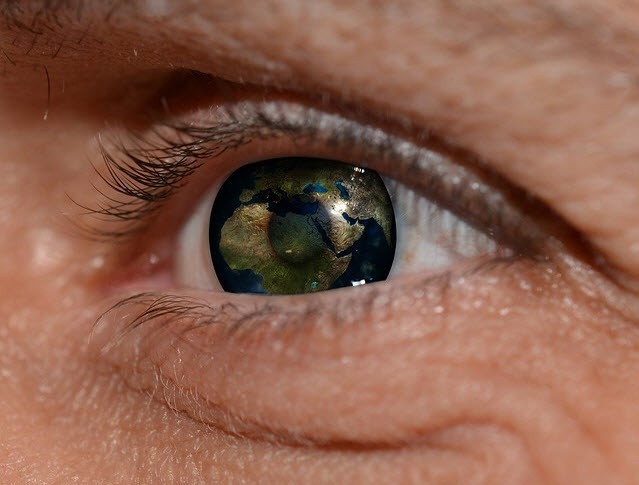 Some ideas crossed my mind while exchanging comments or reading buzzes here on beBee. I wish to share them with you. If you find me hallucinating it is because of the depth of what I have been reading. I share with the readers what I experienced as it happened to show how our minds jump from one idea to another without planning.
The inception of the thinking process started when my eyes fell on the image of ice lens.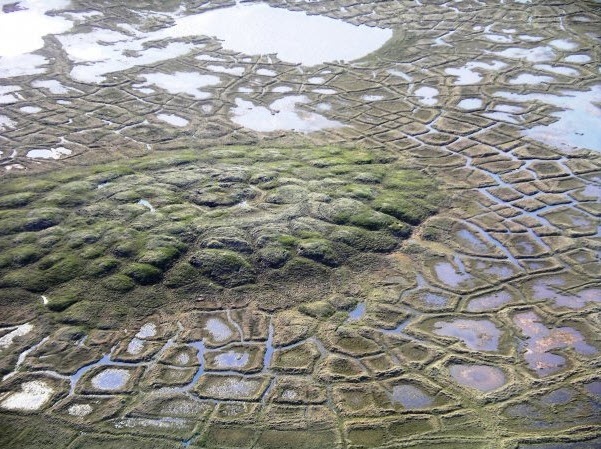 Source: https://enwikipedia.org/wiki/Ice_lens
This image reminded me of the shell of turtles.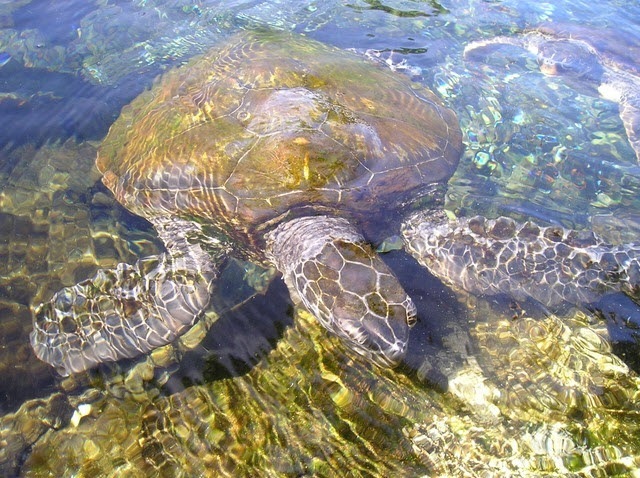 My curiosity ignited. I felt I am like an ice lens. If you focus the sunlight on an ice lens carefully underneath which are straws a fire from the burning of straws shall initiate. It is possible then to cause fire from ice, but only if ice is very clear! I find this relevant to motivation and we may make of ice-like employees a source of burning desire to ignite and work purposefully and with clear purposes.
The ice lens and the tortoise shell looked to have the shape of pockets. Are these pockets of time? A comment flashed in my mind. It is the comment that Anne Thornley-Brown wrote on my previous buzz "Ideas Are Like Dancing Pendulums". In her comment Anne wrote "There is so much of value here. I find the concepts of "the eye of the storm" and "my home is within me" shared by you, @Harvey Lloyd and @Deb Lange intriguing. These concepts are particularly relevant to fast-paced organizations that are undergoing constant change. One of the implications is that organizations need to create quiet spaces of calm for reflection. These can be actual physical spaces within the office or envelopes of time that are earmarked as quiet time. The "quiet hour" should be an envelope of time for a couple of hours after lunch when employees book no meetings and phones go through to voice mail. This can be once a week, a couple of times a week or a literal hour every day after lunch. I think of it as an oasis, a place of calm and growth in the midst of turbulence. If you have ever visited the waterfall gardens at the Sheraton Centre Hotel in downtown Toronto, that is exactly what I envision both physically and metaphorically.

From these quiet spaces employees can pause, reflect, and emerge refreshed with ideas to resolve some of the challenges they are facing or pressing organizational issues. After all "oasis" is, first and foremost, a state of mind and being". Is Anne suggesting a structure similar to the Ice lens structure? If so, we have the possibility of having "pockets" or "lenses" structure to reflect and ignite the straw of ideas beneath. I responded to the comment of Anne in part as follows", I felt my head turning with surprise having finished reading your first comment. This in an incredibly comment with its "brainy power". I am bewildered by your comment not only because of its depth, but because it went deep in....guess what? By your writing "One of the implications is that organizations need to create quiet spaces of calm for reflection". I am truly too stunned to focus on writing this comment. I am currently preparing a new post with the initial title one of the following titles. These titles are "Pockets of Time" or "Time Lens". The theme that I plan to focus on is having pockets of time to reflect and why using a metaphor from nature. I hope that I kept my promise.
The mention of the "the eye of the storm" by Anne reminded me of the buzz of Ian Weinberg titled "A stillness in the eye of eternity". This is a very deep and insightful article. I am planning to write a buzz about it. However; this buzz is getting too long and now I am focusing on the word eye- eye of the storm and eye of eternity. The background image drove my attention to the very interesting work of Rose-Lynn Fisher on "topography of tears". This research has found that images using a scanning electron microscope from frozen tears reflect their predominant emotions. The topography of the tears shows that the degree of complexity we humans live in.
Our bodies excrete chemicals in line with our emotions. Stressed people have different structural pattern of tears than relaxed people. I wonder what patterns the eye of eternity would have. These findings also provide a great support of what Anne called for. Her call for relaxation should give the pattern of those of relaxed people. We shouldn't wait to relax. An added note is that turtles don't have tears. The drops of tears are just the salt the turtles release to get rid of the salt from the waters they live in. These tears don't reflect how turtles feel.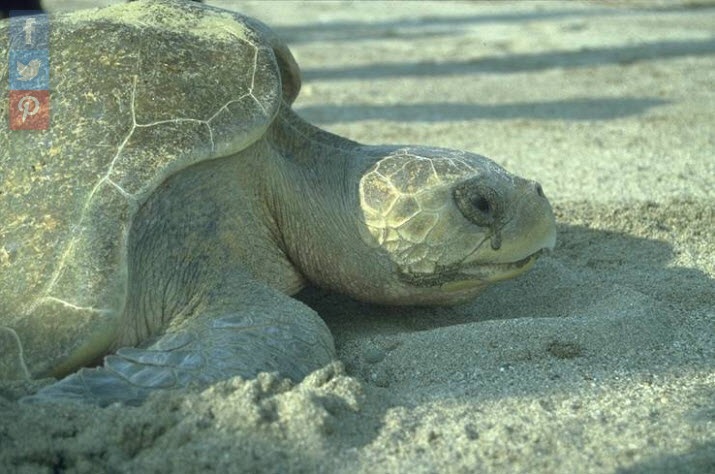 I still have more thoughts- but the buzz got so long. I defer the rest of the ideas for another buzz.
The eyes of eternity, of the storm and of our bodies reveal much more than we may think of. In your eyes, how do you find this buzz? I would love to hear from you.
I dedicate this buzz to Anne Thornley-Brown for she has been an instrumental force in her inspiration for me to write this buzz. I thank you Anne heartedly.
""""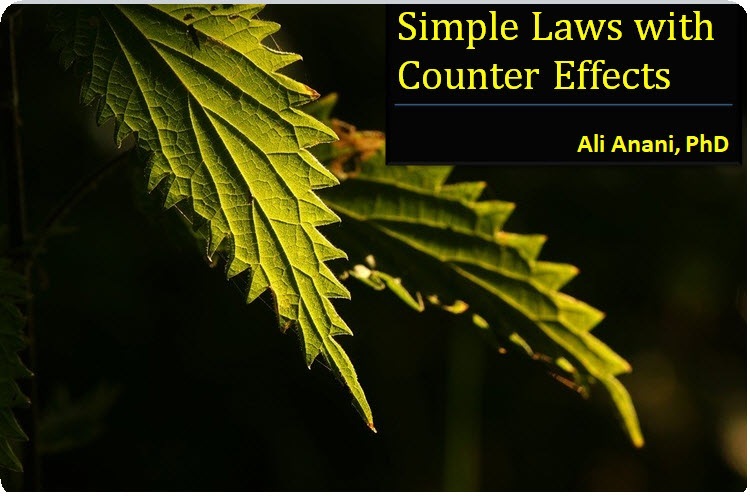 Simple Laws with Counter Effects
If your care for your family life, performance at ...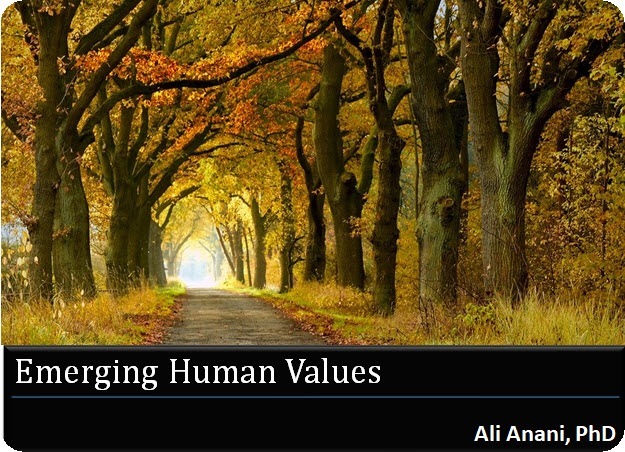 Emerging Human Values
My previous post "Are Ideas Measurable?" generated ...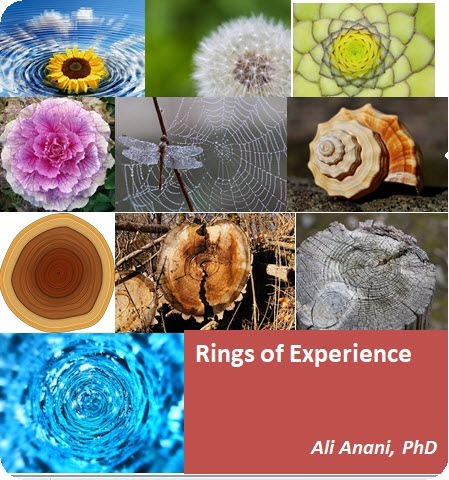 Rings of Experience
A better description of the unknown-unknown quadra ...
You have no groups that fit your search