5 years ago · 3 min. reading time · visibility 0 ·
RACE as the New Strategic Model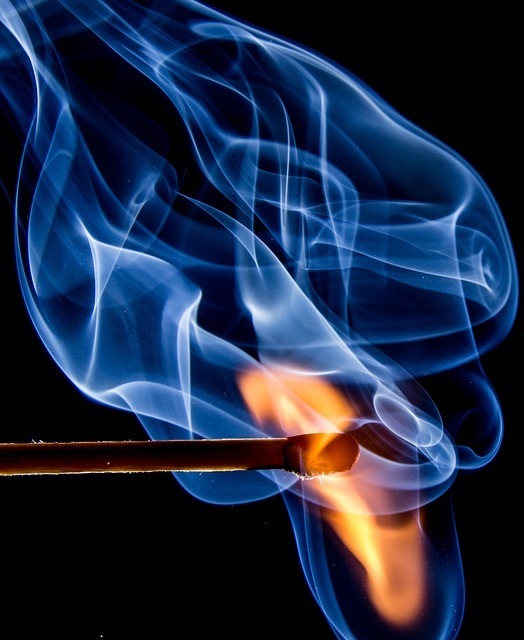 There are so many different strategic models in business. I am suggesting a new one here that I believe is applicable to any business. It is the RACE Strategy.
RACE was inspired by coal firing. It is important that when do a four-stage process to make the optimal use of coal. These four stages are not limited to coal, and I shall show by examples how extensible this as a strategic model for any business or life activity.
You want to improve the quality of your life, the performance of your employees, the quality of your buzzes or even your reputation then you shall find the RACE strategy applicable.
RACE- what does it stand for? It is the acronym for: Review, Avoid, Convert and Employ. Before using coal to ignite it we must first review its quality and avoid low quality coal because it shall intoxicate the environment with little "burning power". We need to convert it to a higher quality coal to make the best out of coal and then employ it in different fields. The same process forms the basic corners of a tetrahedron that replicates itself and hopefully builds up a diamond-like structure rather than a diamond-like one.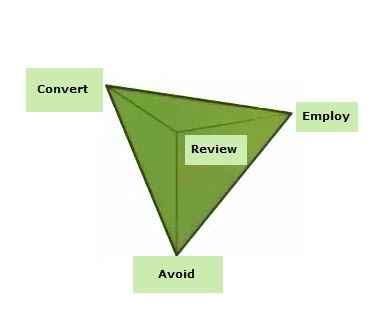 The Review stage aims at knowing first who you are before deciding what you shall be. Like a bad seed shall not give a good crop, a bad coal shall not burn efficiently unless washed and some impurities are removed. You need to do the same with employees by washing away their fears and negativity before they may ignite purposefully. You want the same with your family members and with whatever you write, just to give two examples. The review step is the beginning of performance-building capacity.
"Remember that by removing negativity and fears we create a "mind space" with which we could fill with positive thinking and courage to try new approaches and not fear changes".
Ali Anani, PhD
The Avoidance stage concerns itself with knowing what not to do before knowing what to do. Igniting employees who are cold or living in doubt is like igniting low quality coal and intoxicating the environment. We don't expect employees or family members or readers to "ignite" unless we upgrade their quality first and become ready for "ignition". Show appreciation so that employees or readers may change their behavior and ignite with efficiency. Remove the "cold spots" because they shall cool the "burning desires". Instead of burning coal, we are burning desires. Performance is directly linked to desirability and knowing how to increase desirability is of utmost importance.
"We don't expect employees or family members or readers to "ignite" unless we upgrade their quality first and become ready for "ignition".
Ali Anani, PhD
Now you are ready to convert coal to coke, which has better burning properties. Now you are ready to convert the efforts and resources into fuel of higher calorific value. Convert the low moral to a high one. Now is the time to convert non-customers to customers. Now is the time to convert the attention of your family members to higher levels. Now is the time to convert external motivation to an internal one. Now is the time to convert low performers to high performers. Now is the time to convert your employees from disengaged to engaged ones. Now is the time to select the conversion process as we do for coal by using many different processes such as chemical and catalytic conversions. Now is the time to convert coal into a jet fuel of high value-added.
We may convert the coal to employ it in other applications such as production of new chemicals. This is the time to employ not employees, but new applications, new designs and new products.
The RACE model in my view is applicable to a wide range of businesses and social activities. Just think of it if you were o raise up a kid of yours. Would you not first review and find out what negative feelings and bad ideas the kid may have. Would not you wash them out first? Would not you convert the kid's interest to something of higher value so that your kid may employ himself in other activities?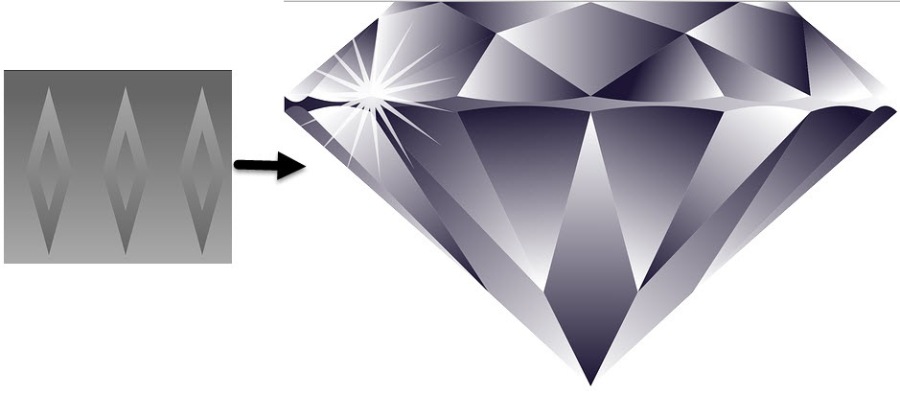 Convert your life from graphite-like to diamond-like by following creatively the RACE Strategy Model.
"""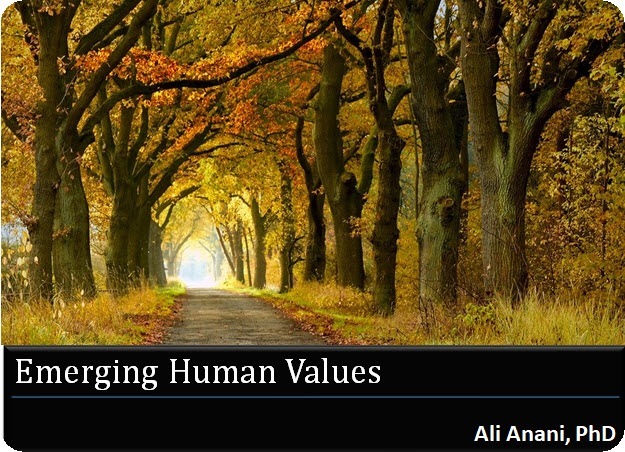 Emerging Human Values
My previous post "Are Ideas Measurable?" generated ...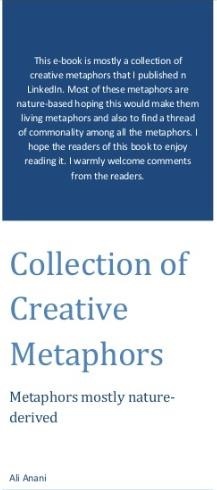 My e-book: Collection of Creative Ideas
Creativity is like scattered light going in differ ...
1 year ago · 2 min. reading time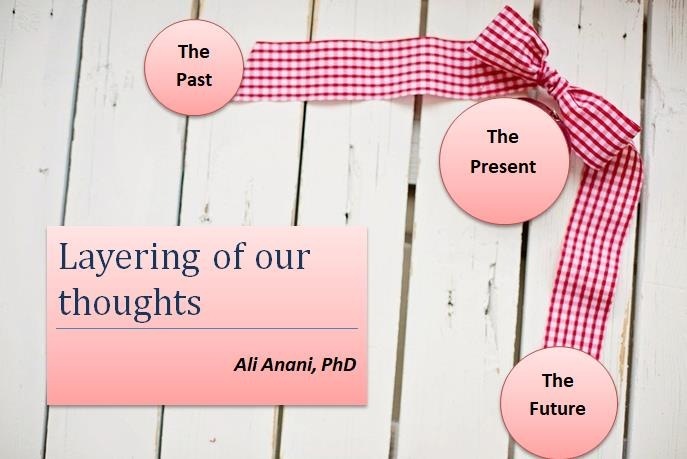 Layering of our thoughts
The Golden Circle of asking questions is well-know ...
You have no groups that fit your search