3 years ago · 2 min. reading time · visibility ~10 ·
Sandy Societies

A grain of sand blowing will do little harm. Millions of sand grain blowing together may drain the soil of its nutrients, cause havoc to life in different forms such as halting flights. Sand particles are loosely held so that the wind may carry them in huge numbers easily. Seeing "clouds of sand" covering the horizon is a known feature of the deserts in the Middle East.
An ant living in flooded forest will sink if it was not for their integrative coherence. Each ant realizes it shall sink unless it sticks to the ant next to it. They do and a light and air-filled raft emerges helping the ants to float. No way will the ant leave the raft till they reach land.
Birds realize the value of their collective flights. The birds reduce the energy required for flying up to 72% when the fly in V-formations. Fish do the same for safety. Integrated societies can achieve much more than disintegrated ones.
Trees amazingly do the same. I quote this from the an article on the secret life of trees. "A tree is not a forest. On its own, a tree cannot establish a consistent local climate. It is at the mercy of wind and weather. But together, many trees create an ecosystem that moderates extremes of heat and cold, stores a great deal of water, and generates a great deal of humidity. And in this protected environment, trees can live to be very old. To get to this point, the community must remain intact no matter what. If every tree were looking out only for itself, then quite a few of them would never reach old age". Moreover, the constituents of trees shows integration and collective action. For example, the closely knit cells afford some protection against physical shock.
I love watching the Indian movie Laggan. Laggan is the tax on crops.  A small town in India suffers not only from a drought, but the whims of British control. People of the town were asked to pay double tax. A young man of the town protests he is given a challenge – if his town can win a cricket match against the British, there will be no tax to pay. But if the town loses, it will have to pay triple the tax. Would people accept? It was a matter of survival that led Indians integrate and form a raft that helped them win the cricket match.
The disintegration of societies into sand-like particles that gets blown away by the wind of change is an interesting topic to explore. Social disintegration is the tendency for society to decline or disintegrate over time. There are many causes for social disintegration such as loss of soil fertility. Sandstorms can lead to this lack of fertility. As the force of wind passing over loosely held particles increases, particles of sand first start to vibrate, then to leap.
Are the winds of change blowing humans as if they were sand-like particles? May be the need to survive would cause human beings to re-integrate. Real integration is the humans raft so as not to sink in their own sand.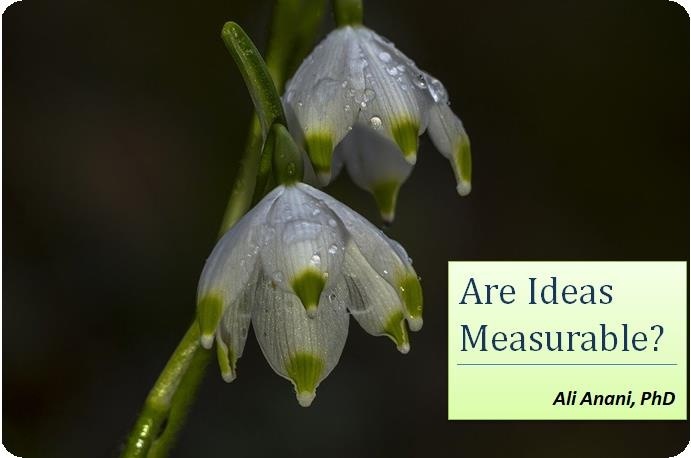 Are Ideas Measurable?
Last week I exchanged comments on the title of my ...
1 year ago · 3 min. reading time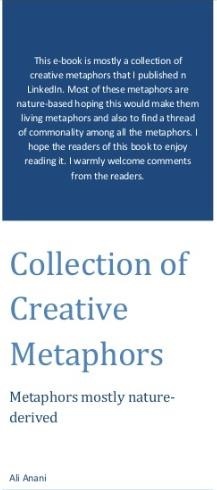 My e-book: Collection of Creative Ideas
Creativity is like scattered light going in differ ...
1 year ago · 2 min. reading time
You have no groups that fit your search