3 years ago · 2 min. reading time · visibility 0 ·
Sensing Differences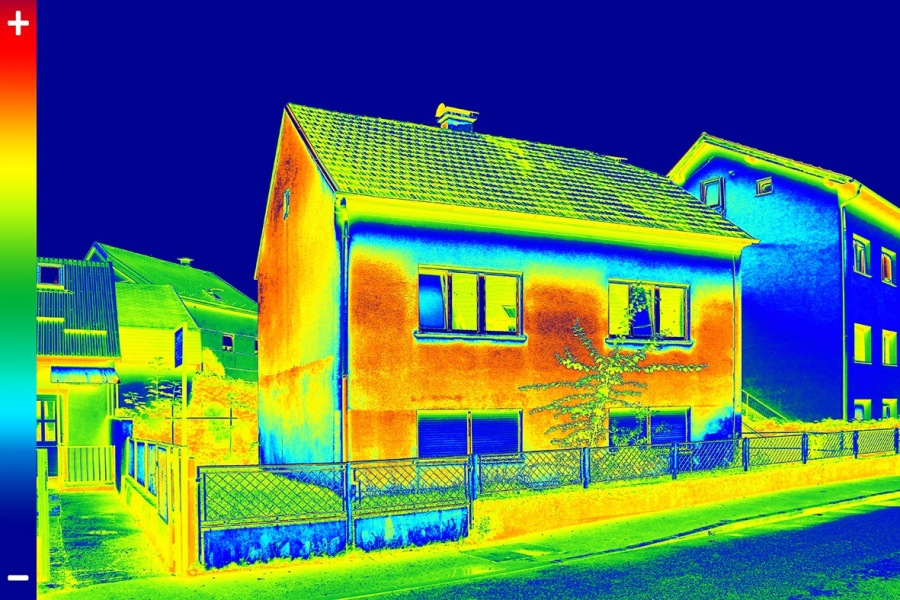 I am proposing the importance of a non-conventional sense and that is of sensing minute differences. I am explaining the vitality of this sense and highlighting its importance in our lives. I mean the minute differences that play significant roles in our lives. Or, those differences that appear innocent, but in reality they could influence our lives for ages.
Let me start with few examples. There are optical isomers that have similar chemical structures. The only way to differentiate them is that one isomer turns polarized right to the right and one to the left. A famous example is the ill-reputed thalidomide that crippled babied such has having no limbs. As similar as these isomers were; still one of them was safe for pregnant women to take, In contrast, the other isomer was terribly harmful and led to thousand of crippled babies. Small differences were deceptive because they seemed unimportant to pay attention to them only to ruin the lives of thousands of babies.
Small traces of water in walls may dampen them and allow for the growth of mold. Tenants tend to wash off molds or repainting the walls only for the mold to surface out again. The infrared camera utilizes a simple idea. The damp part of a wall shall be cooler than other parts. The infrared camera magnifies this small difference and by having an image of the wall in which red colors refer to zones where there is no water because they are hotter than the zones with water. This way we may locate the source of water and remove it "from its roots". This reminds me of the skin of an alligator. It is extremely sensitive to very small in vibrations which help the alligator locate its prey.
Managers who build walls between them and employees make sure that these walls shall dampen and molds shall grow bringing the whole organizational structure down.
Ali Anani, PhD
The power to magnify small differences is a true source of power that we tend to overlook

.
Ali Anani, PhD
Cultural differences at work might look insignificant or even trivial. Many managers tend to ignore them because they look small. In some cultures a manager is always right and subordinate shouldn't differ with him. How many small opinions were kept in the chests and if they were allowed to come to the open they would have changed the fate of many organizations. Small opinions, but ignoring them proved to be the thalidomide-like to cripple organizations and have their limbs cut off.
Few days back @Liesbeth Leysen wrote a beautiful buzz titled "The Power of a Simple Thank You". She wrote "It all started with their email that I received a few days ago. Their creative marketing team had made a joyful story in which they celebrated my one year customer membership. It made me smile. It touched my heart. Certainly because I am a writer myself and I adore storytelling. Fact is that I was so happy with that celebration email of bol.com, that I decided to mention it on Twitter". This example shows how small acts might be of very powerful in making loyal customers.
Small acts that may sound trivial, but they have the power of a storm.


Ali Anani, PhD
In the womb of small actions lies a bomb to explode in the future. We need to grow the sense that in small differences there are the greatest opportunities and threats.


Ali Anani, PhD
In small changes of employees' behaviors we may find our greatest opportunity to magnify those differences and make timely corrections.
Ali Anani, PhD
"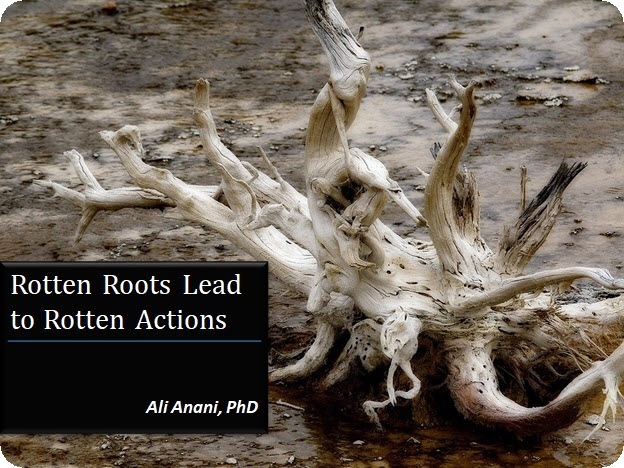 Rotten Roots Lead to Rotten Actions
Light and darkness co-exist anywhere and at any ti ...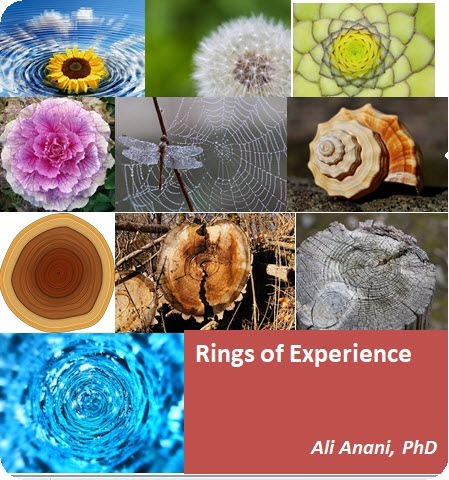 Rings of Experience
A better description of the unknown-unknown quadra ...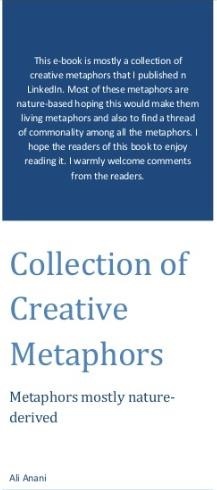 My e-book: Collection of Creative Ideas
Creativity is like scattered light going in differ ...
1 year ago · 2 min. reading time
You have no groups that fit your search