4 years ago · 2 min. reading time · visibility ~100 ·
Small Today, Significant Tomorrow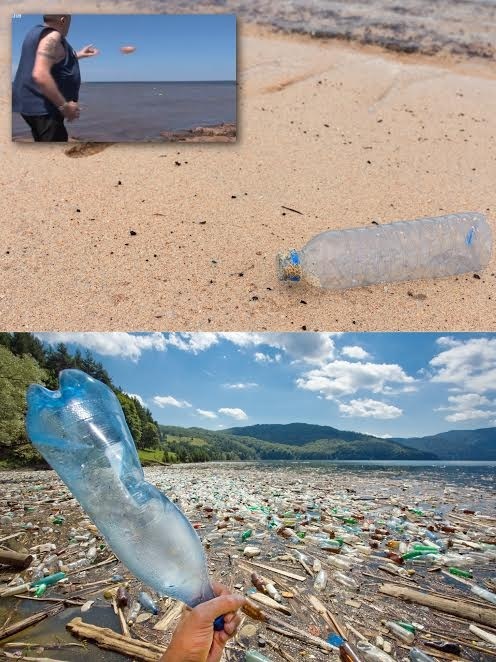 It is very unfortunate that we tend to associate the butterfly effect mostly to weather. Humans are affected equally with the butterfly effect. Managers and leaders need to grasp the extensibility of this effect to the human domain. This buzz is an effort in this direction.
Fatima Williams shared a beautiful image on beBee that offers a great insight. I share the image below.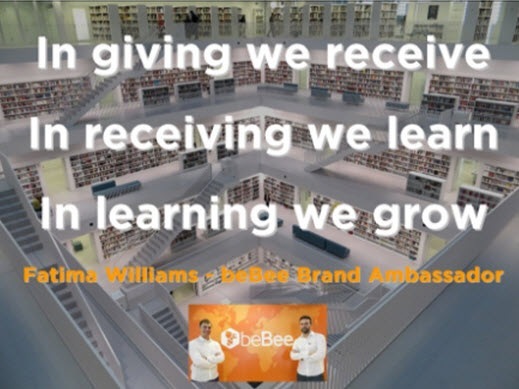 @CityVP Manjit was quick to realize the value of this image as he published a buzz to highlight its value. This fruitful exchange of ideas prompted me to write this buzz.
What Fatima wrote may be re-written in a different way to show the feedback effect. I mean the output of one step becomes the input of the next step.
We give to receive,
We receive to learn,
We learn to grow.
He/she who starts with giving ends up in his/her growth.
Gandhi was aware of this fact. We start in beliefs and no matter how small they are today they become significant later and determine our destiny. Notice the feedback effect and how the output of one line becomes the input of the next line. This feedback results in building momentum and in due course the small becomes the most significant one.
Your beliefs become your thoughts,
Your thoughts become your words,
Your words become your actions,
Your actions become your habits,
Your habits become your values,
Your Values become your destiny.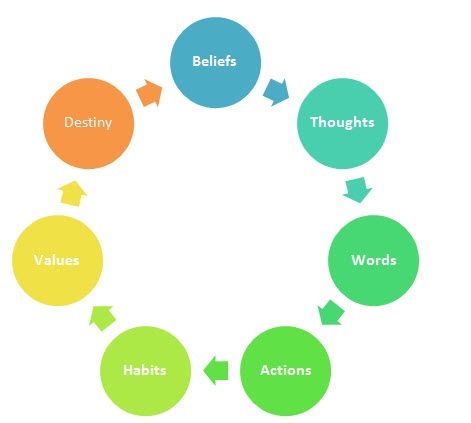 Not only beliefs are subject to the butterfly effect. Our attitudes experience the same. I have many stories to reflect on this. For the sake of brevity I shall share the bricklayer story. When asked why he was enjoying laying bricks for a new and magnificent cathedral he said, and I am putting his response in a way to reflect the feedback embedded into it.
I am building a cathedral so that people would visit it to enjoy its beauty,
Because visiting people shall like the cathedral and change their lives to the better,
Because they changed their lives to the better more people shall visit the cathedral,
Because more people shall visit the cathedral, more people shall change their lives to the better
You see the rippling effect of this great attitude. The man was not only laying bricks for the cathedral; more he was laying the foundation for thinking with positive energy.
Mentioning positive energy and its effect on us, again I may show the rippling effect of this as follows:
Positive attitudes lead to the flow of positive energy,
Flow of energy into thoughts,
Thoughts turn to ideas,
Ideas turn to plans,
Plans turn to actions,
Actions turn to learning,
Learning turn to evolvement,
Evolvement turns to growth.
Imagine if the thoughts were negative then instead in ending with growth we end up in shrinking. Little negative thoughts today may be very detrimental tomorrow.
This is the realization that should be highlighted by leaders- we are not immune to the butterfly effect. It is in operation behind the curtain of time. The drop of water today may fill a jar tomorrow. A little kindness today might turn into a huge reward tomorrow. A coin today shall build a hospital tomorrow. A drop of water may drown a house tomorrow. Minor pollution today may make living difficult tomorrow (background image).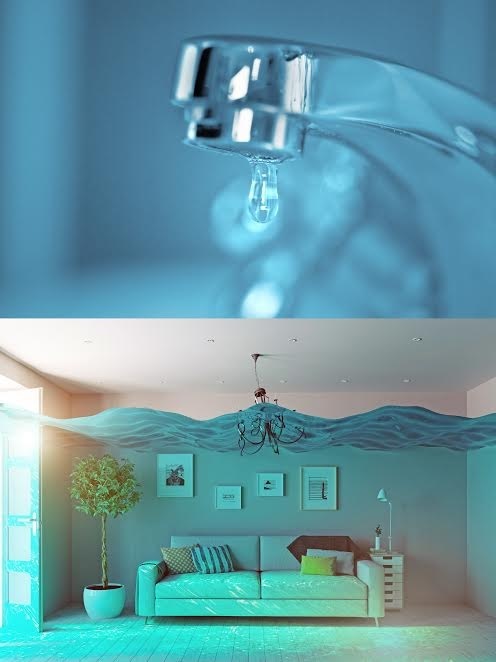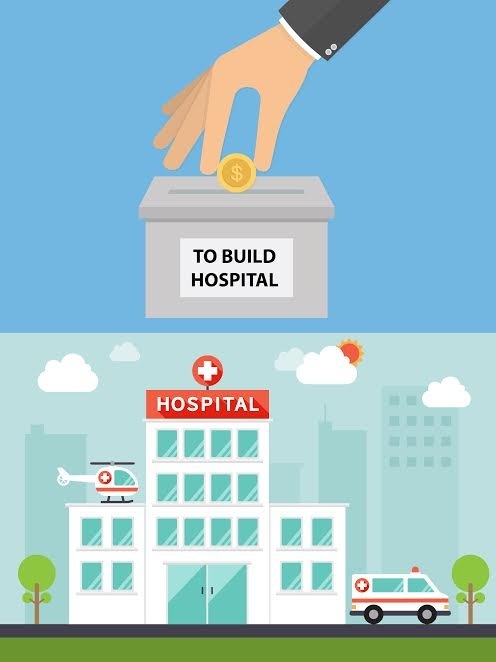 We need to be alert that a drop of kindness today may build the future of others.
"""""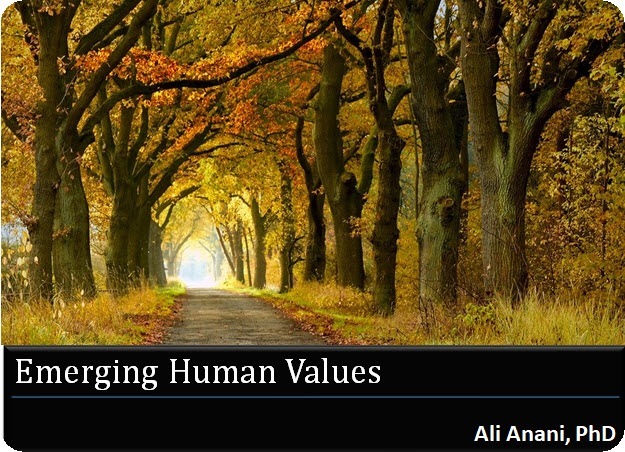 Emerging Human Values
My previous post "Are Ideas Measurable?" generated ...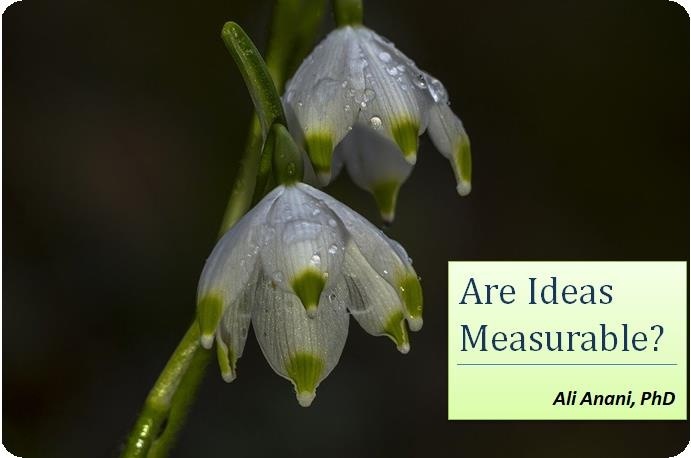 Are Ideas Measurable?
Last week I exchanged comments on the title of my ...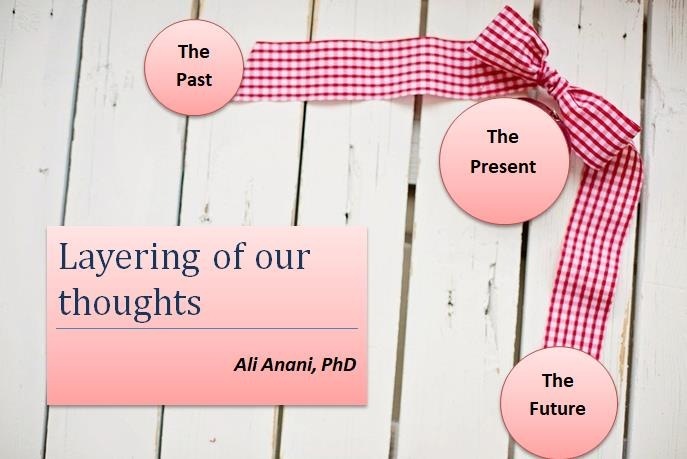 Layering of our thoughts
The Golden Circle of asking questions is well-know ...
You have no groups that fit your search