2 years ago · 4 min. reading time · visibility 0 ·
Social and Team Bonding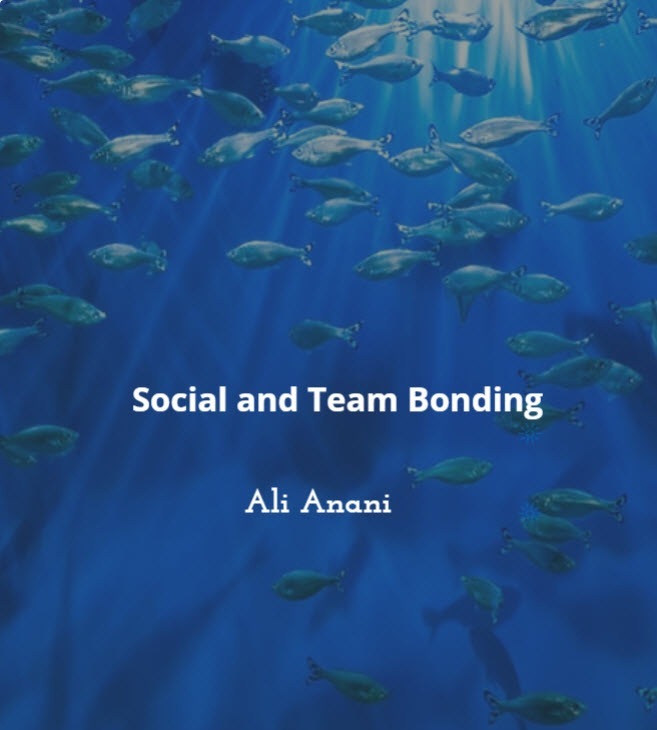 Change of mind isn't linear. Our emotional arousal sends us into different paths than we originally planned. I was emotional and then mentally aroused by sharp comments on my previous buzzes. I am highlighting few of them that led me to writing this buzz.
My arousal started with a comment on my previous buzz by Bill King in which he wrote "and the idea of social bonding being compared to chemical bonding was interesting. is there a parallel between different social and chemical bonds and when we form these bonds can it have a change in state?" In another comment Bill wrote "What if we assume we are all connected, everything, by a covalent bond, a quantum bond, beyond our senses like UV light or ultrasound. Can social networking reduce the space between our perspectives, so our actions change state?
Harvey Lloyd expanded on these discussions and wrote "I really enjoyed the thoughts you present. The real thought is that the reader and the writer each are looking for the "bonds" within your analogy. Of course, not only for different reasons but as @Jerry Fletcher stated from different perspectives. @Ali  Anani, Brand Ambassador @beBee and I discuss the points of observation of this phenomena and the behaviors that emanate from the interactions. The amazing aspects of this is the singularity we sometimes come from in reading or writing. When we communicate from humility we see the bonds you refer too, once we judge (from our own perspective) then we are unable to see the bonding sites where flow might be created within the group". Ian Weinberg wrote a splendid comment in which he wrote in part "It is my contention that if the environment alone is enhanced without adequate individual coaching, the function of the individual becomes context-based. They become dependent on an external locus of control, devoid of personal empowerment. Personal empowerment evolves out of the core elements identified in my own research: meaning and purpose; self-efficacy; reward gratification; achievement; value contribution".
I began searching and pondering on above-mentioned comments. My brainstorming with self-led me to frame the following discussions in the following sequence:
1. What drives people to bond?
2. What structures emerge after bonding?
3. What happens post to bonding?
What Drives People to Bond?
Elements bond because they have an intrinsic affinity to do so. They share one goal- to reach stability. However; because elements have different electronic structure that may bond using different approaches. Some elements sacrifice their electrons to other elements so that both elements bond while enjoying a stable configuration. In humans this can be the case sometimes. I give myself as an example. At this age I have a great affinity to share my knowledge and give it freely for the thirsty minds. I am willing to give away and the recipient is happy to take.
For bonding to happen this way people must be emotionally aroused forcing the brain to release chemicals, the type of which depends on whether we are positively or negatively charged by the emotions. If somebody is charged positively and another person is charged negatively then they may form ionic bonding between them.
There are cases in which humans share by giving and taking at the same time. This is analogous to carbon and silicon whereby they form four bonds to reach stability. Humans can do the same. For example, research have shown four actors that may urge people to bond. I draw them in a tetrahedral structure analogously to carbon, silicon and even water molecules.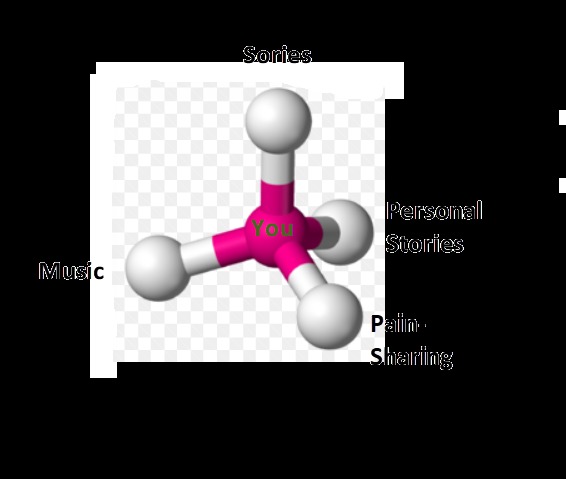 These factors as proved by neuroscience help people to bond because they feel the closeness and connection. Neuroscience established that this bonding increases within groups than individually. The release of a dopamine chemical when listening to music among groups is higher in an individual than when listening alone. Here is the role of SCARF that I discussed in my previous buzz because the more people feel related and the closer they are the more productive they become.
Sometimes researchers reported more than four factors in helping people bond. For example, making strong friendship bonds requires six qualities as shown in the figure below. This reminds me of oxygen which has six electrons on its outermost orbit. It bonds by sharing electrons to end up with eight electrons on the outermost shell. Do people who acquire six friendship factors bond by trying to share and complete the factors to eight? I have currently no answer to this question.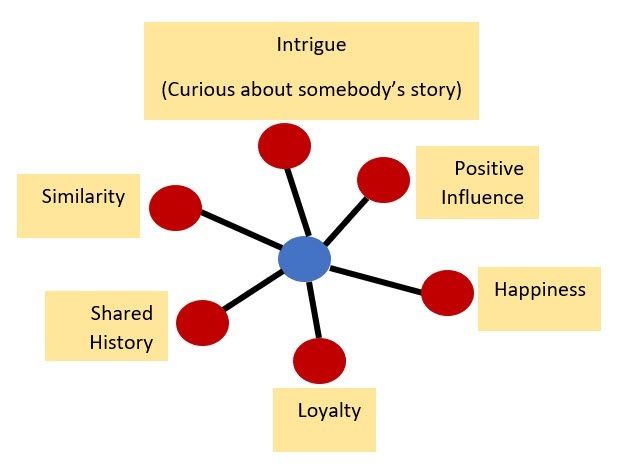 A third way of bonding is through sharing same thing by a great number of atoms or people. In metallic bonds millions of the metal atoms share their electrons freely to form a sea of electrons surrounding the atoms. These free electrons extend electrical conductivity, among other properties to the metal. The electrons-equivalent in human social networks is information that travels through weak bonds that join hubs together. It just amazes me why human make only linear chains. Fish schools take different shapes and birds fly in V-shapes. Why human tend to favor linear groupings?
What Structures Emerge after Bonding?
This is a hugely-important issue. Humans bond. We see it in crowdsourcing and in linear human chains trying to rescue somebody in danger. Watch this video below for enjoyment:
This Is the Safest Way to Perform a Human Chain Rescue
The video shows that pain and need are great emotional forces for people too bond. Sexual harassment is another example of people bonding on a social cause. When there is survival and genuine need for help people are willing to bond and act collectively.
The question is about the "survivability" of this social bond. Personal interests might conflict with the group interest. A great example is the study of fish schools. Fish bond closely together for many reasons. Outstanding among them is fear of predators. By grouping they might confuse the predator and the chances that one selective fish will be targeted by the predator will be much less likely. Self-interest plays a role because each fish tries to occupy the center because it is the safest place to be in. However; another issue emerges. Oxygen deplete in the center and hence the conflict. Staying in the center is no more the best place and fish keep moving seeking oxygen as far as possible from the periphery to avoid predators while having access to oxygen. Amazingly, the dynamics here revealing an interesting research finding. The fish- believe it or not- generate a roughness of almost a constant value equaling 3.3/m. Roughness, the ratio of surface area-to-volume, is a simple and descriptive measurement of shape. This is the compromising ratio between the two-conflicting interests.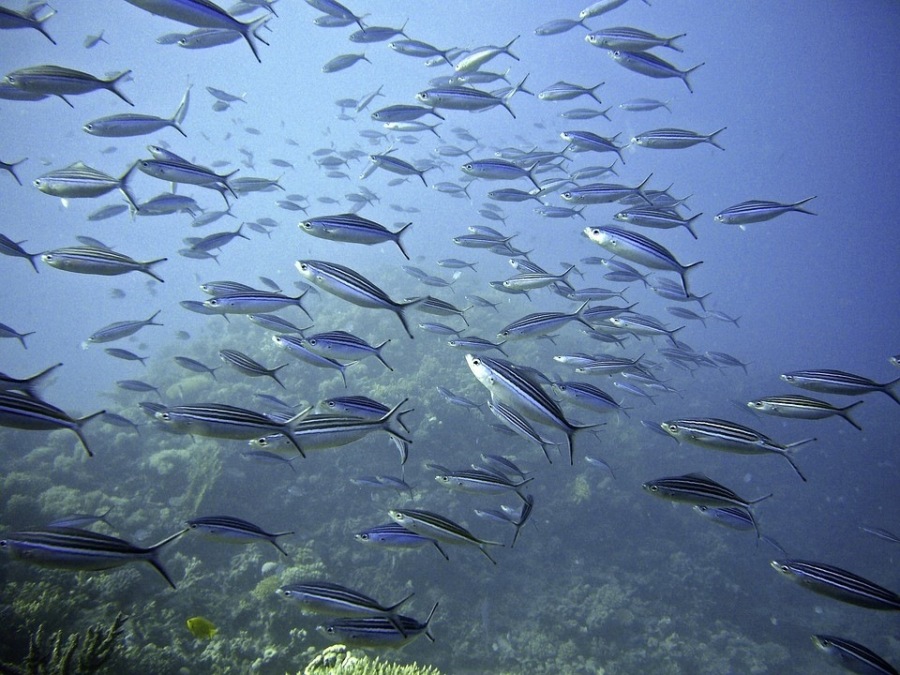 Bonding creates emergent properties. Like sugar molecules when they group together they produce complex sugars with emergent properties that don't exist in the individual sugar molecules, or water molecules when bonded together that produce emerging properties such as surface tension so are human bonding that may result in emerging societies whose characteristics are beyond our prediction.
Humans face same conflicts. Take family ties as an example. The brothers get married and soon have kids. A conflicting factor appears- satisfying first the kids' needs versus the brothers' needs. We tend to take sides and go to the extremes. That is why many family bonds have broken. Can we learn from fish to find a constant emerging value in compromising conflicting need?
The buzz is already too long to continue. I leave the rest for the next buzz.
""""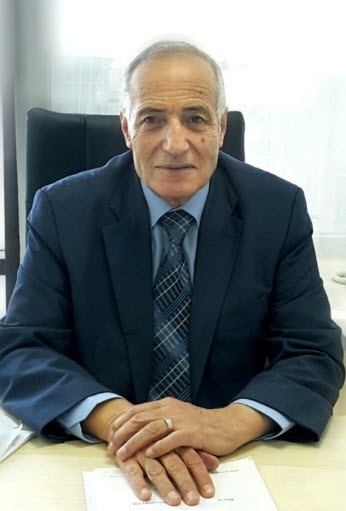 Business Cranking Power
In car · batteries we measure the cranking power ...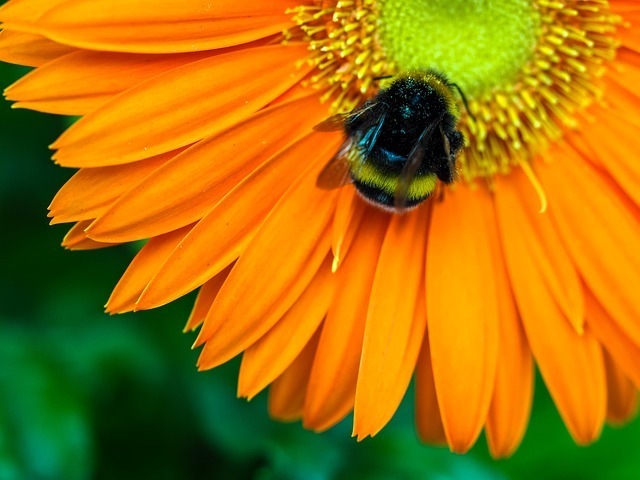 Why I started Writing for beBee?
Of more than (170) presentations I wrote, one pres ...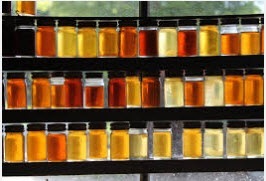 Not All that Glitters Is Honey
I envisage beBee platform as a field of different ...
You have no groups that fit your search