3 years ago · 2 min. reading time · visibility ~10 ·
The Antifragile Traits of Great Leaders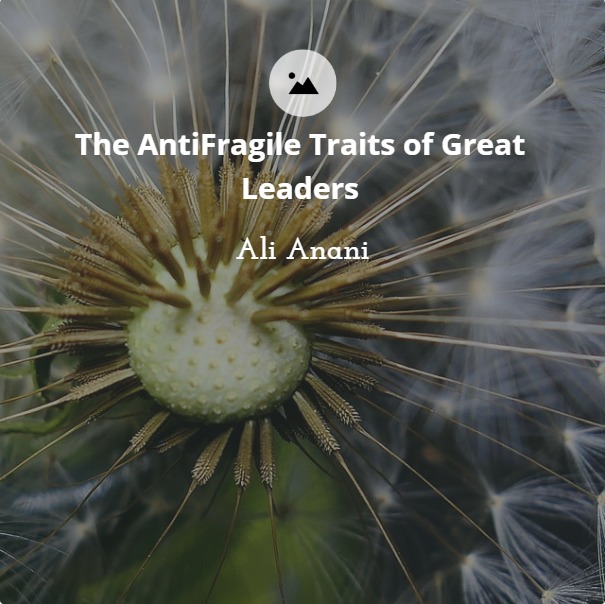 The question that I am addressing is are the traits of great leaders the same in old times as they are in modern times? Are these traits fixed or do they change by the prevailing conditions?
Our times are packed with rapid changes. A river changes its direction when its volume of water increases, so its acceleration and momentum leading to the river changing its direction. Wind changes its direction depending on many factors. Should an authentic leader change direction be depending on circumstances? Does changing direction require having attributes different from those leaders who face no such issue?
We talk about extraordinary leaders and what are their traits? What makes them extraordinary. So many questions to think about. This is an attempt to address them. Great leaders have vision and they know where to go. Having led people on a course would they be ready to change their vision should circumstances change? Or, they will resist change and continue on same course?
Some of leaders' traits will not diminish with time such as their ability to influence others. They run the risk that this influence shall erode if the leaders decide it is time to change direction. I believe leaders in our rapidly-changing times need to be antifragile. Not only they are able to cope with the stress of change; more to appear stronger after the storm. Because these leaders emerge stronger they have the ability to still communicate to their followers and convince them of the need to change. Some traits need to be antifragile as well. For example, the sphere of influence can scale up from his team up to influencing the world without fading over time. There are leaders that we still quote and we feel their influence has not eroded over years. Great leaders are great influencers over time. Because of their great influence they keep people together even in times of turbulences and changing directions.
Extraordinary leaders accept the tension of rapid change and this tension makes them stronger. These leaders know how to be creative under tension. Stressed people lose their creativity; in contrast great leaders make use of this tension and may come up with creative ways to influence other and keep them glued to each other. The greater the change is, the stronger these leaders are and the more creative they become.
Great leaders are not afraid to change direction. Kodak lost its market because it didn't shift to electronic cameras. The stress of change and the lack of accepting change made a very successful company go out of market. Great leaders stand the stress of change and are able to go with nature as the wind of change changes the direction of a business. But not all leaders have the communication skills to convince others for the need to change direction. In turbulent times being able to persuade others without causing conflict is a trait that is becoming increasingly evident.
It is evident from the above discussion that great leaders will have to take risks and convert them to opportunities. The risk is constantly on the rise. New technologies appear rapidly and many products are doomed to disappear from the market. The risk of change is increasing and I believe great leaders know well how to deal with risk.
Great leaders who have their influence still felt after long times have the traits that make leadership a lasting one and isn't blown away by the wind of change.
Do you think that the traits of great leaders of the past are the same traits of great leaders today?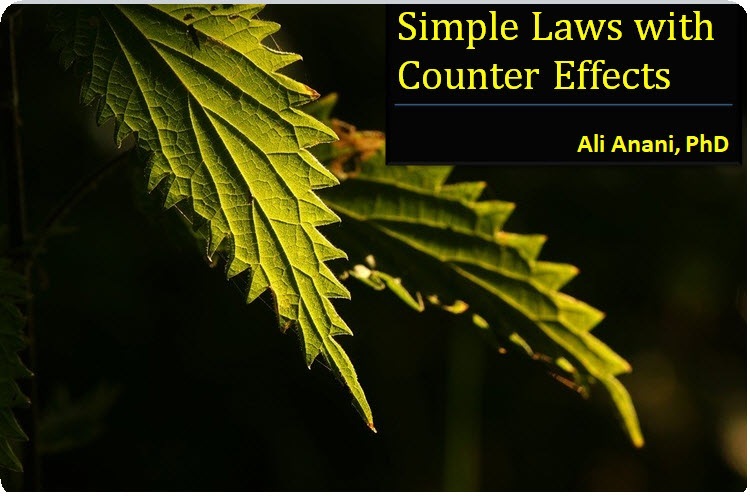 Simple Laws with Counter Effects
If your care for your family life, performance at ...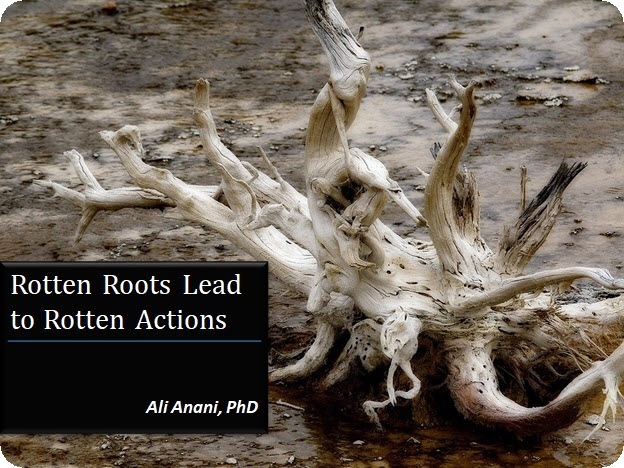 Rotten Roots Lead to Rotten Actions
Light and darkness co-exist anywhere and at any ti ...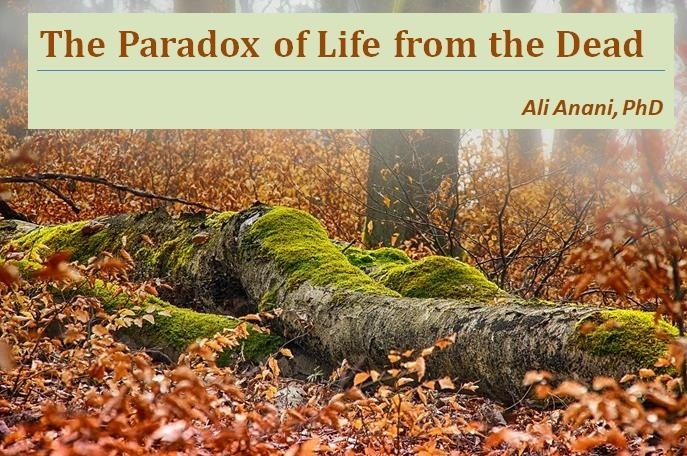 The Paradox of Life from the Dead
We say our dreams are dead. I say may reawaken and ...
1 year ago · 2 min. reading time
You have no groups that fit your search