4 years ago · 2 min. reading time · visibility ~10 ·
The Complexity of Choices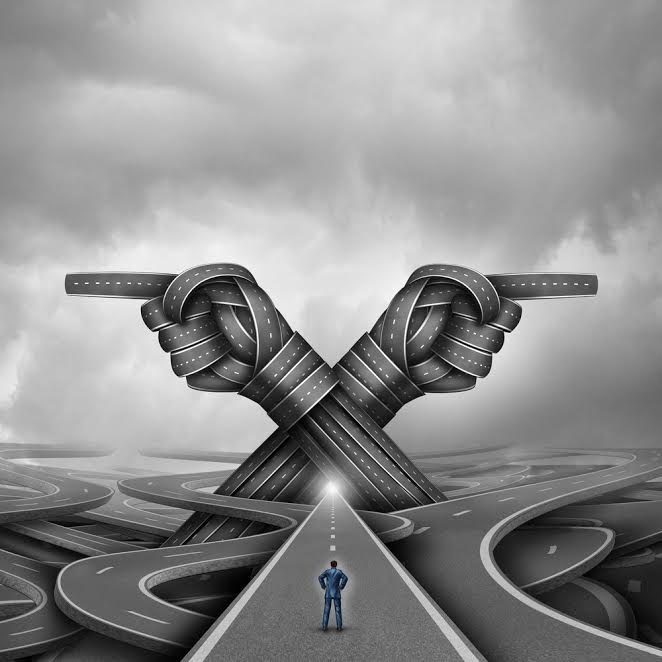 Where we stand has an important role in affecting our future. If we nudge a ball on a flat surface we may predict its next position. However; if we apply the same nudge on a ball standing on a peak with a rough surface who would predict its next position?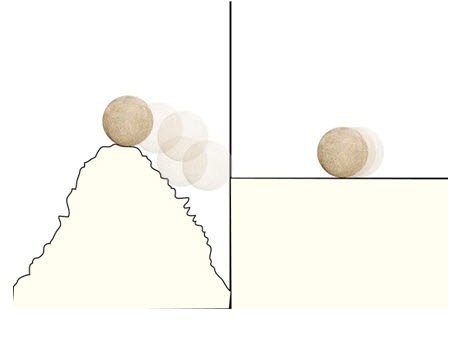 Human behavior is more like a ball standing on a peak. One example is the happiness- disposable income curve. I approximate it in the following image. A peaked-shape curve is also applicable to the Laffer Curve. This curve shows the effect of government's increase of taxes. As taxes exceed the peak people would tend to favor not working. They may not wish to work just to pay more taxes. Other people may opt to work more to keep their standard of living. Taxes create a tension between the two options: seeking pleasure of not working versus working harder to keep the standard of living. A little nudge of increasing taxes may send people in two different directions. This bifurcation may lead to an increased complexity of taxes and thus reducing the predictability of the outcome of increasing taxes.

The Laffer curve or the disposable income - happiness curve show the complexity of human behavior. A small movement may create new alternatives and a tension on which alternative to follow. I may extend this logic to say that the logistic map is exemplary as well of human behaviors. A logistic map shows the carrying capacity of a system such as the carrying capacity of limited lands to feed an expanding population. Here we notice the formation of many "tension points" as we change the rate of the population growth. I indicated some intension points by placing balls on them. As we increase the tension of having more choices or alternatives, the more likely we move towards chaos.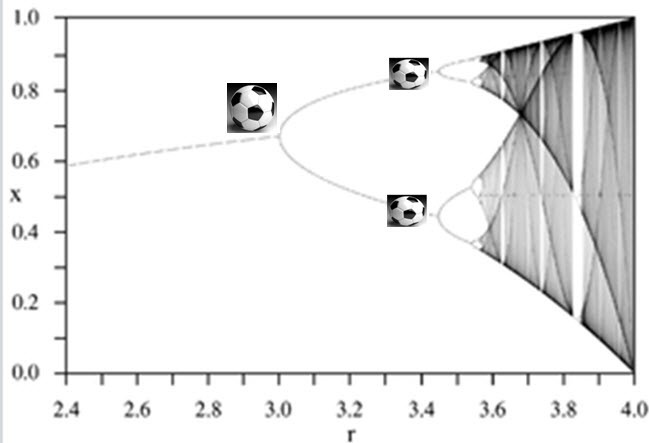 It is the emerging choices that make things more complex. Increase the rate of population growth or the tax rate (r) shall eventually create the first tension. A tension gives birth to new tensions and the system increasingly may lose its "Tension-holding capacity".
We may choose to increase happiness, taxes, population or whatever. However; we must watch out for the emergence of new tensions that may have a rippling effect of producing more tensions and more instability of the system. For every action there is a reaction. I would also add that for every action there is the possibility of creating a new choice and at one point choices will be placed on a rugged path towards a peak. Once the system stays on this peak it is a new game in play.
I dedicate this buzz to CityVP Manjit. I have one choice here to admire your mind and appreciation of others.
""""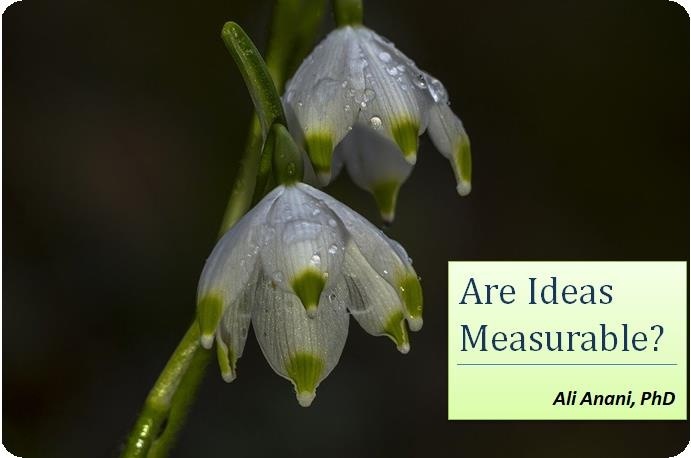 Are Ideas Measurable?
Last week I exchanged comments on the title of my ...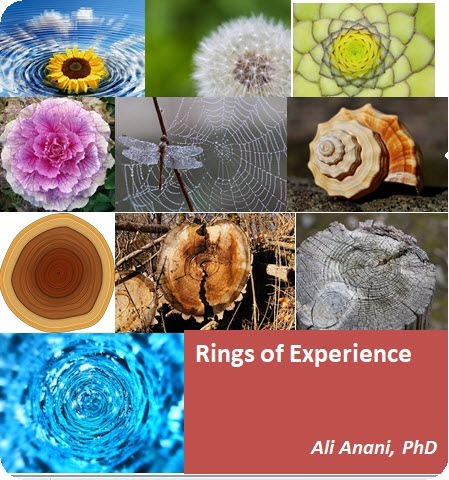 Rings of Experience
A better description of the unknown-unknown quadra ...
You have no groups that fit your search