The Cracking of Relationships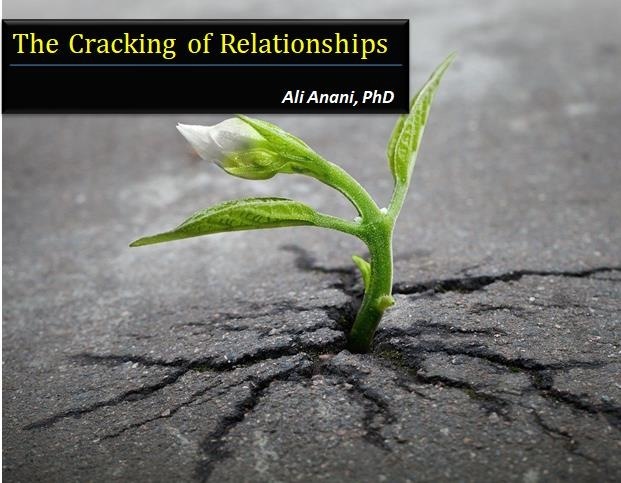 We build relations with friend, customers, with family members and with the world and with even our values, beliefs and faith. This posts provides the Punctured Barrel Metaphor" to discuss factors that deteriorate relationships and even intoxicate them.
A recent post by Fay Vietmeier captured my initial attention. Her post titled "Full-Cup Syndrome". It is imagining that you may fill a full cup even if it has holes in it. The holes or the gaps are the generation gaps that emerged among the young over the last forty years or so.
This post made me ponder. I covered before the limiting barrel. No matter how tall a barrel is we can only fill it up to the shortest stave it has.
This post presents modification of the barrel. It is a metallic barrel. These barrels may be subject to the formation of holes for many reasons depending on the quality of the material used in making the barrel, what we fill the barrel with and the surrounding environment. If we fill the barrel with acidic materials such as acidic waters or put it in a hostile environment it shall undergo embrittlement leading to the formation of cracks and holes. No matter what is the capacity of the barrel it shall be limited by the lowest holes that ooze out the filling;
Imagine this scenario. New weds enter their new house. To her surprise the bride find a nice empty barrel just as she stepped inside.
-What is this barrel for? It is even empty
- Indeed as it is up to us to care for it by placing it in a friendly place and filling it with love, trust, understanding, empathy and care; else with fights, misunderstanding, cheating and lying
-our relations dictate what we fill the barrel with. Very true and let us stop cracks as soon as they appear.
- Right, and we need to remember the high cost of impaired relations.
-Well-said and the barrel shall puncture with many holes in it. The lower the holes are, the less the barrel shall have capacity to fill and it shall release hostile material with acidic taste. These acids-like feeling shall accelerate the embrittlement of the barrel and make it hold lesser and lesser.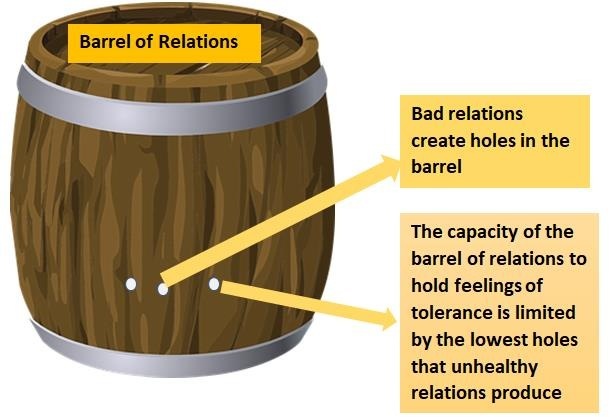 Not only wife and husband as this scenario also apply to many other relations with others such as customers. What do we fill the barrel of relations with them will dictate the duration and nature of our relationships with them. Either it ends in corrosive acids that will harm everyone, or in sweet relations that keep the barrel safe from cracking and leaking toxic complaints on the internet.
Plants need six major nutrients to grow and stay alive. These are Nitrogen, Phosphorus, Potassium, Magnesium, Sulfur, and Calcium; For human relations the main six nutrients maybe trust, communication, joint goals and dreams, respect of authenticity, refrain from sour dialogues and creation of some joint interests.
It is easy to puncture the barrel of relations; it takes effort to keep the barrel safe, if leaky gaps develop, it shall not leak corrosive and acid-like sour experiences and memories.
What are your experiences? What punctured your barrel and exposed it to the embrittlement of sour relations?
I dedicate this post to the outstanding researcher and a considerate friend of mine Dr. Milos Djukic For his work on hydrogen embrittlement played a key inspiration for me to think of the barrel metaphor.



The exchange of comments  mainly with
Harvey Lloyd
reminded me of the Barrel Cactus. When we try to control rather than influence people to replace the contents of their barrels with our agenda they may react defensively. One way to form the barrel in the shape of cactus with thorny spikes coming out to warn offenders to stay away.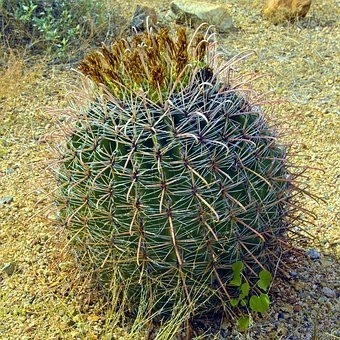 A behavior that reminds me of what hedgehogs do.
قد تكون مهتمًا بهذه الوظائف
---

Check figures postings and documents for accuracy · Organize secure and maintain all files records cash and cash equivalents in accordance with policies and procedures Record store access and or analy ...

تم العثور عليها في: DrJobEn JO A2 - منذ يومين

---

Our team is looking for a Market Research Analyst Trainee to join them for Autumn 2021. This position is great for an aspiring market research professional looking to work on business-critical project ...

---

Writing data collection and processing procedures. · Ensuring that data is being correctly gathered, stored, and analyzed. · Reporting data findings to management. · Continually monitor data collectio ...