4 years ago · 2 min. reading time · visibility 0 ·
The Emerging Rethinking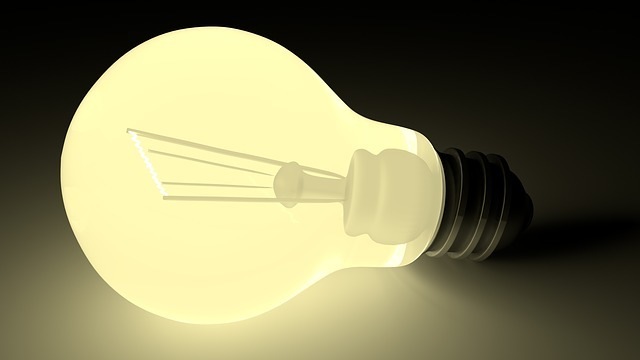 A comment may send us into new and/or re-energizing paths. A comment by the great thinker David Navarro López on my buzz on "Living Stories on the Observing Effect" did just that to me. In his second comment David wrote " Thank you for your nice words, but I am just a normal person who tries to know more, learning from the bests.
In my understanding, no doubt the feelings is "the engine". But beliefs is "the gasoline" you feed it with. If one works on discarding negative perceptions/knowledge, will have a much "better gasoline".
Let us take as example your "reaction" to my post.
I could take your words in negative aim. You are a very cultivated man, full of success, a living example of a human being. So these words coming from you, knowing that I come from a much more humble condition, could seem to me sarcastic.
Thus I could think about your question "do feelings precede to beliefs...?" is trying to make laugh about me. Or with your words "your perspective… is different from all others.." I could take it as if I am not in the line/should not be commenting here. But my perception ever since I first read your lines, is that you are a great human being, I acknowledged it, and i firmly belief that even if you heavily criticize me, my feelings would be of gratefulness, as a normal reaction of my feelings due to the perception I have from you.
Perception-knowledge-beliefs-feelings-action-interaction-perception......I like the name of Navarro loop.
I drew The Navarro Loop because when we draw new observations may appear.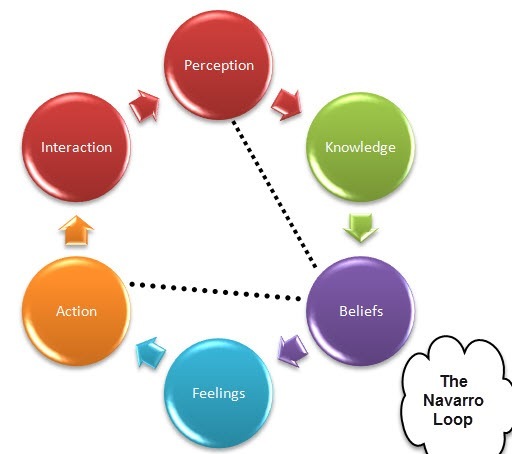 This loop, to which I added the dotted lines to make triads for reasons to be explained later, reminded me of the Mahatma Gandhi Loop, which I drew as below.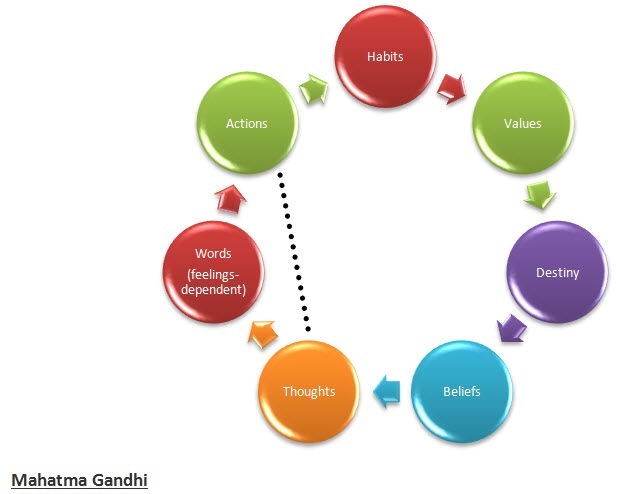 Gandi starting point is beliefs that leads to thoughts and words reflecting inner feelings to actions and till reaching destiny and then a new loop starts. In the Navarro Loop notice the triad Beliefs-Feelings-Actions. In the Gandi Loop it is thoughts (coming from beliefs), words (reflecting feelings) and actions.
I could compromise the two loops as follows: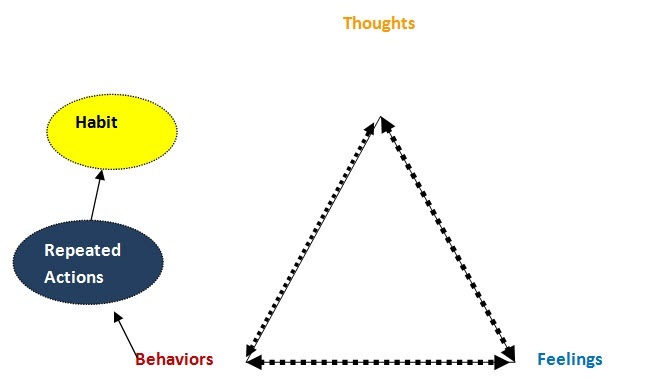 The starting point for the Navarro Loop is perceptions, whereas it is beliefs in the Gandi Loop. David Navarro finds support in this quote "So, next time you are interacting with your environment, think about your actions being guided by your perceptions referenced against your goal states, which in turn activate emotions that energize and organize your actions".
Our beliefs may emerge in many triads. I show two of them in the first image "The Navarro Loop". Wikipedia defines belief as "Belief is the state of mind in which a person thinks something to be the case, with or without there being empirical evidence to prove that something is the case with factual certainty". The same citation shows what attributes influence our beliefs- and there are plenty of them. Perception is one among many.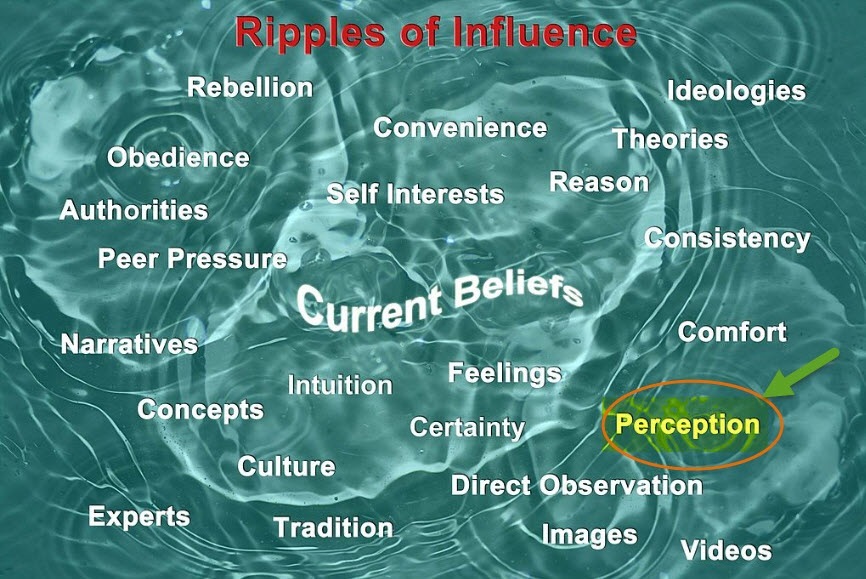 Human behavior is so complex and with so many possible interactions some self-organizing behaviors may emerge. It is far more complex to be linear. We have loops, but the interactions of triads and their components make the simple complex.
"""""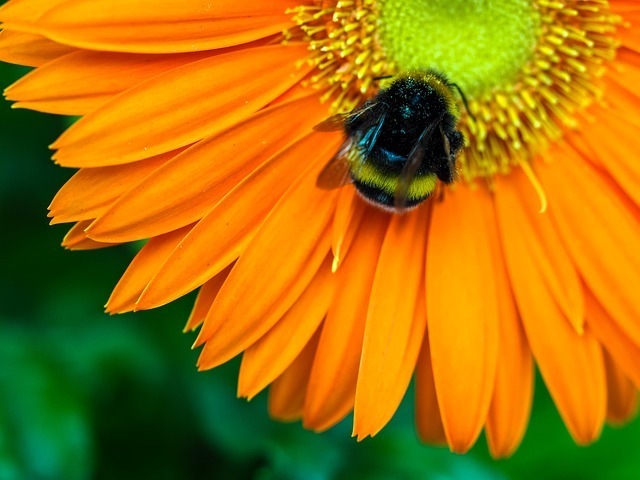 Why I started Writing for beBee?
Of more than (170) presentations I wrote, one pres ...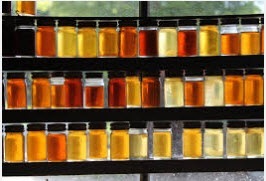 Not All that Glitters Is Honey
I envisage beBee platform as a field of different ...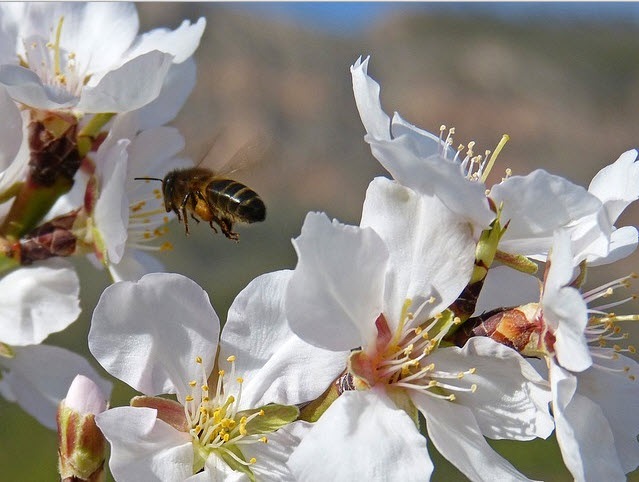 Defeating the Impossible
You may stretch your mind immediately upon reading ...
You have no groups that fit your search