1 year ago · 2 min. reading time · visibility ~10 ·
The Global Warming of Self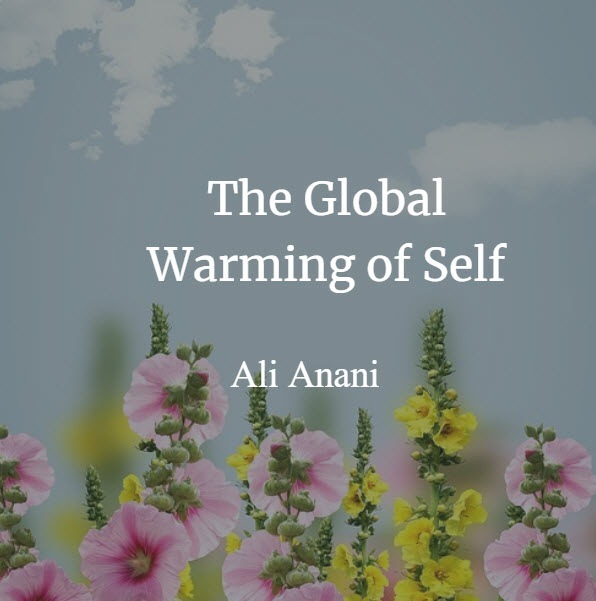 The effects of global warming are well-studied. A great resource to understand this global warming is shown in the linked image below.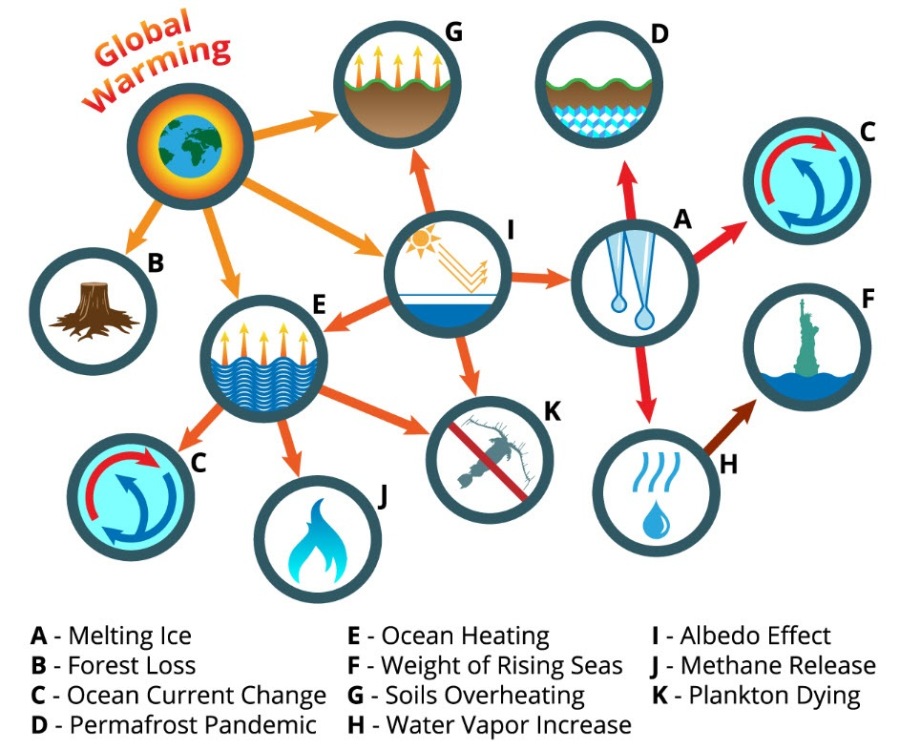 The image is self-explanatory. Sun is the source of global energy. It is a chaotic energy meaning that it is not focused. This energy has "action hubs" such as those in E (ocean heating) and I (Albedo effect). Hub "I" then produces another hub A (melting ice). Each hub produces further effects on the global warming. Interesting is that all hubs interact and produce C (permafrost pandemic) and thus compounding this effect. These are dormant bacteria in the ice and may be released if ice melts and cause great harm to humanity. Warming up has its bill.
In analogy, the global warming of self may lead to similar results. The heatmap of our emotions were studied as is shown in the reference below.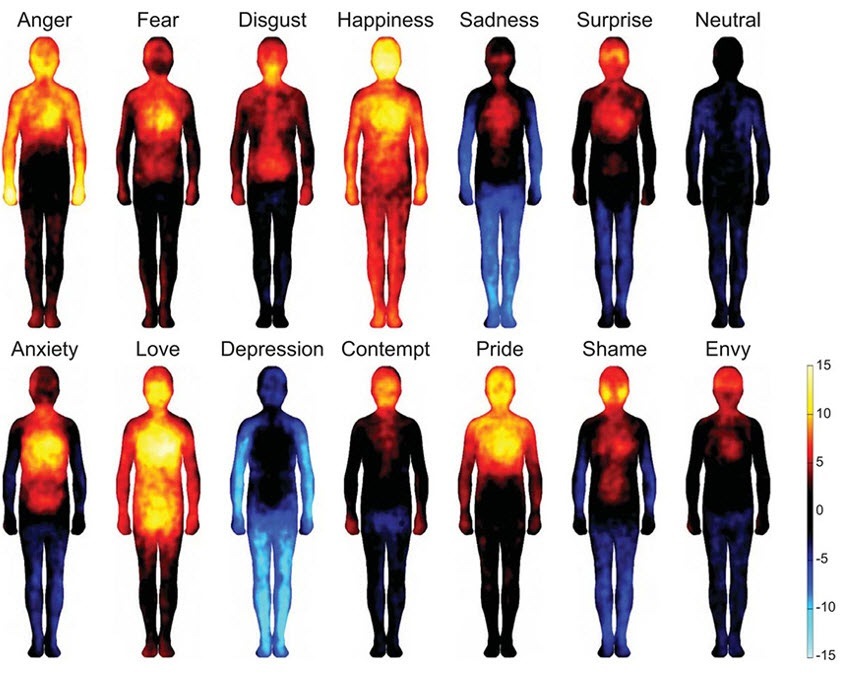 A group of bio-medical engineers from Aalto University researched 700 volunteers from Finland, Sweden and Taiwan in order to map human bodily sensations connected with certain emotions. In this image, warm colors indicate regions of increased sensation while blue and black areas represent decreased sensation. Red color is noticeable in negative feelings such as fear and anger. These are signals that we are "warming up". Should this warming extend in frequency, intensity and time they shall create their "warming up" ups as in noticed in the warming of the climate. The complexity of such warming up is beyond our understanding, but they shall lead to same effects we currently encounter with the global warming up of the climate.
One of the great reasons for the global warming up of self is the build up of grudge and desire to revenge from wrongdoers who hurt us. However; this puts us far from self-equilibrium and on the edge of chaos. Here we have the opportunity to self-organize to better ourselves or kindle the "furnace of hatred and grudge" inside us that only produces intoxicating gases  and releases bacteria that was dormant like we experience in the permafrost pandemic resulting from the global warming of the climate. Recently, Renée Cormier published a great buzz on forgiveness titled (The power of forgiveness) that is a must read.
There is a great and ancient story of two Arab friends walking in the desert. One of them hurt the other and said nasty things to him. The hurt man went down and wrote on the sand "today my friend X hurt me). They kept walking and suddenly they ran into sinking sand. The friend who was hurt started sinking. His friend, who hurt him, extended a helping hand to him and saved his life. This time the saved man went down and inscribed on a rock "today my friend X saved my life". His friend asked "why did you write on the sands when I hurt you, but this time you did so on a rock"? The friend responded because bad memories should blow away by the wind, but good acts should stay for long".
We need to let the wind blow away our grudges. This is the message that both of Harvey Lloyd and David Navarro López highlighted in their comments on my previous buzz "Choices with no return point" that prompted me to write this one. To both friends I am deeply grateful.
Forgiveness is opening possibilities; revenge is closing them

.
Ali Anani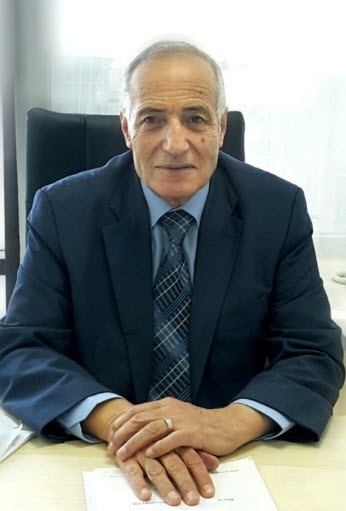 Business Cranking Power
In car · batteries we measure the cranking power ...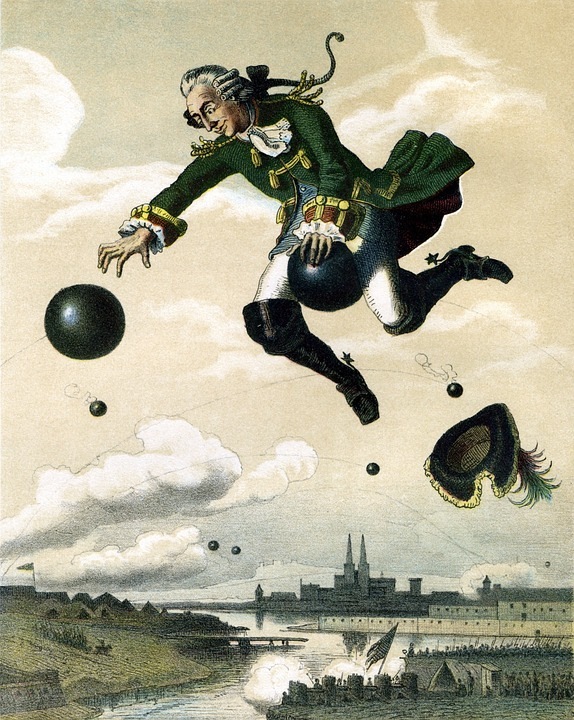 A Creative Metaphor for Storytelling
Telling stories is a great marketing tool. Turning ...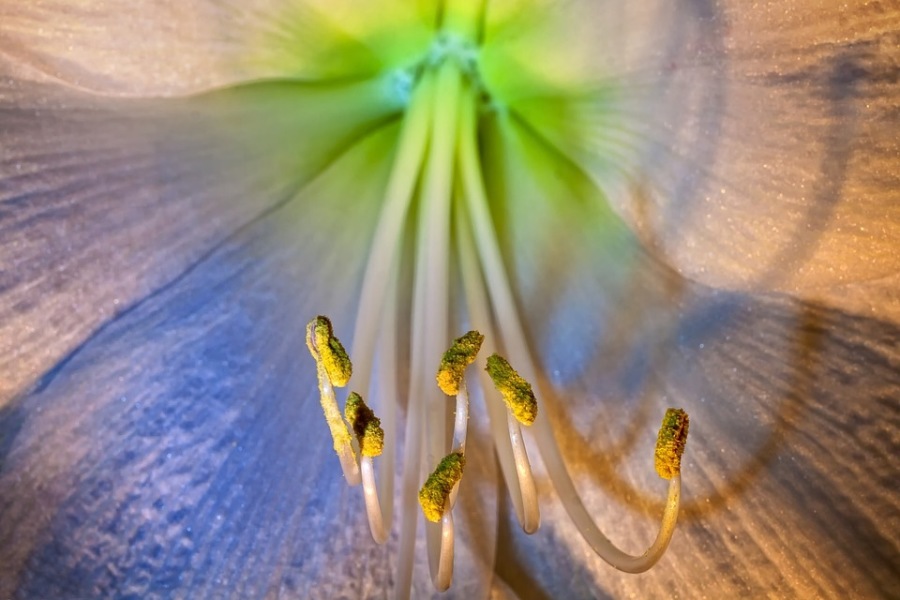 Standing on Feet of Clay
In one of his comments on my last post titled "BeB ...
You have no groups that fit your search