4 years ago · 2 min. reading time · visibility ~10 ·
The Habits of Humans, Minerals and Plants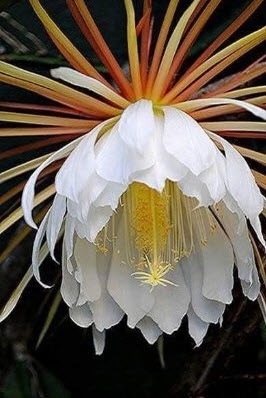 Marketing to people's habits is a thriving field. It is not my intention to repeat what I wrote before or even extend one idea. My intention here is to relate the human habits with plants and minerals habit and find out the common threads among this triad.
As I was in the process of writing the draft of this buzz, Irene Hackett wrote a great buzz on "Drowning in the Pursuit of Happiness". This is a heart-moving buzz. Irene responded to one of my comments by writing "The sadness you may have experienced from reading this is a normal reaction; and yet it is in the sadness where humans connect at a deeper level". This response moved me so much and changed the course of the flow of ideas in my mind.
Are we like diamond form very deep in the earth and wait for volcanic eruption to send us to the surface? Do we need to sink deep in our sorrows and pressure so that we may transform into diamond-like humans? Diamond has very unique habits such as having the highest melting point mineral, the highest refractive index mineral and is transparent over the greatest number of wavelengths. What has transformed charcoal or graphite to such a high value mineral is its exposure to harsh conditions. Crystals of diamond often have curved faces, and in some cases they can be almost round. One crystal habit is ball-shaped agglomerates of radiating diamond crystals forms. Even the same crystal, it may shape up in different forms. It is like the spirit of Irene that is radiating with such great thoughts. Not all transformations are equal.
People are like minerals. Some people have the habits of diamonds and other the habits of much less valuable minerals. Apparently, transformation is costly and we have to experience difficult situations deeply to transform us and that once our inner volcanoes erupt we come to the surface to be "collected" by others.
Like radiating selves and radiating diamond, there are also radiating plants. We may expose plants to radiation. The flavor in your chewing gum and toothpaste, and the red-ruby grapefruit on your plate, is the result of mutation caused by deliberate irradiation. We may be exposed to the radiation coming out from the experiences of others and transform into useful human beings. The sharing of experiences is one way of achieving that. Telling personal stories, as Irene did, is a way of exposing us to radiations to change to our betterment. It is not uncommon for one species of plant to exhibit growth habits among its different varieties. I believe the same extends to us and we produce different human varieties when we grow under slightly different conditions. Our growth experiences the Butterfly Effect wherein small changes may create different us.
Salt and granite minerals make domes. Plants make domes. Human build domes. Flowers make domes as this one (the background image), which @Joanne Swecker has kindly permitted me to re-use. We need to transform into domes of light so that we may enlighten the path of others who experience rough condition underneath the soil of their sorrow, sadness, suffering and pressure. Let us transform to domes of others to complete their transformations. The bleeding from the heart-bleeding plant might be our way to transform.
I dedicate this buzz with a transformed heart to the wonderful lady with her diamond-like habits. I dedicate it to Irene Hackett and to the memory of her mother who gave birth to such a grateful and blessed daughter.
"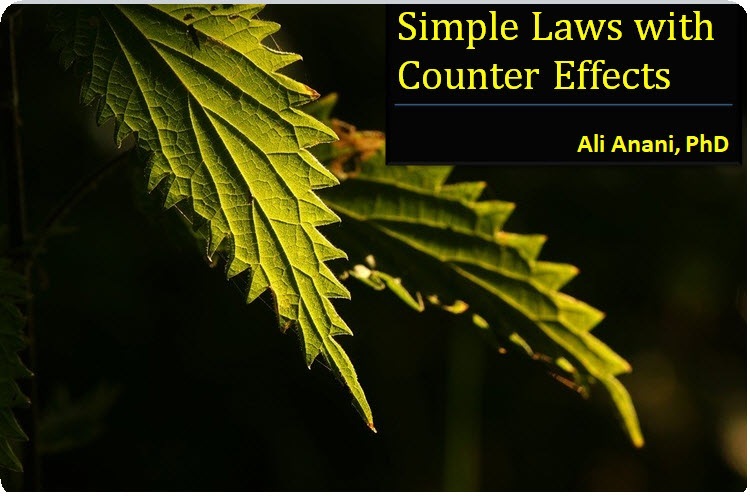 Simple Laws with Counter Effects
If your care for your family life, performance at ...
1 year ago · 3 min. reading time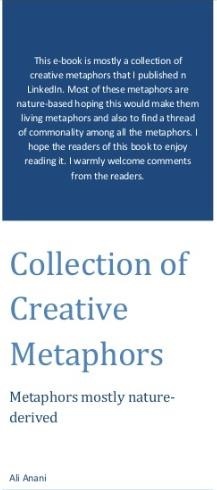 My e-book: Collection of Creative Ideas
Creativity is like scattered light going in differ ...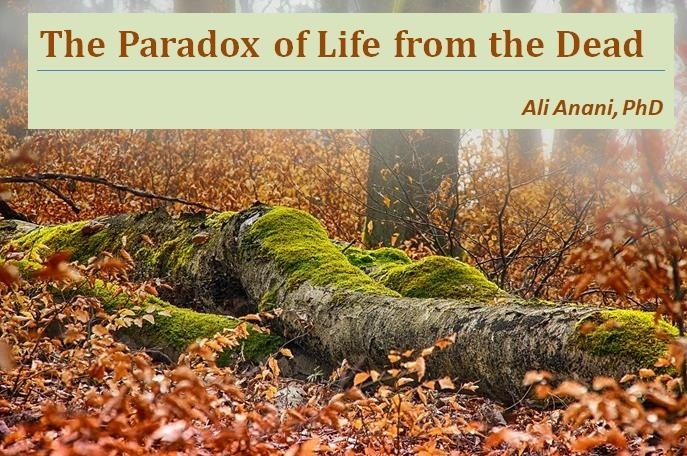 The Paradox of Life from the Dead
We say our dreams are dead. I say may reawaken and ...
You have no groups that fit your search