1 year ago · 2 min. reading time · visibility 0 ·
The Healing of Love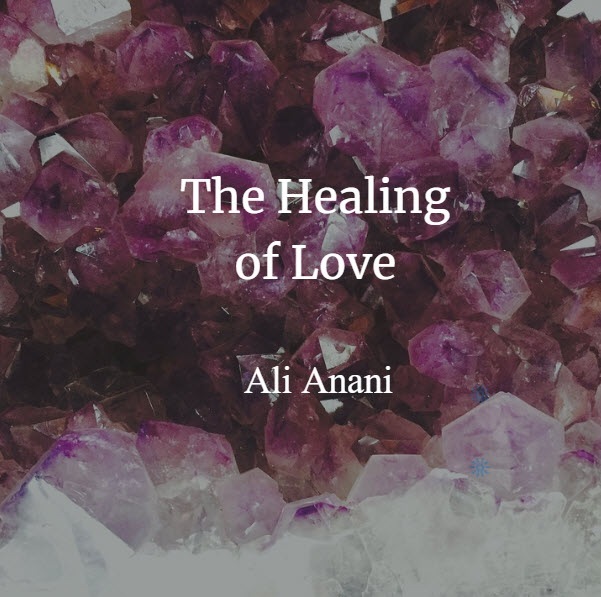 This is a real story of devotion in our chaotic world. It is true, except for the real names and I narrate the story as it happened because of my close relationship with the married couple.
Sam attended an engineering school at UK and graduated with honor. He then decided to study management and attended the American University in Cairo. While studying there he fell in love with his mate Sophie. He became so attached to her and upon graduation he promised Sophie to get married soon. For two years his father adamantly refused his son to marry a girl with a different nationality. His experience with mixed marriage made him bitter to them. Sam wasn't less adamant than his father and insisted that he will marry Sophie only. Sam lost weight because he lost his hope to convince his father of the sincerity of his love to Sophie. Sam became so weak and you could notice his confusion of failing to convince his father to bless his marriage, or at least not to object to it.
Sam walked in my office one day and I was horrified to see him pale. He decided to visit me hoping that I would convince his father, who is a very close friend of mine, to approve his marriage to Sophie. I promised Sam to talk to talk to his father son. In few days I met with him and finally he accepted my suggestion that both of us to go to Cairo and meet with the girl and her family. We did. Sophie turned out not to be a symbol of beauty only, but also an icon of great manners. Her family moved us with their manners and received us so warmly. The family is classy and very well off and educated. The father was baffled by how he objected his son to marry her.
Since then life changed for Sam. He regained his health and his only problem became that his father pushed him for quick marriage. They agreed with the family Sophie and her family to visit them in two weeks to proceed with the marriage proceedings. Just few days before Sam and his parents were ready to fly to Cairo Sam felt very weak and dizzy. He seemed to lose his balance. His father explained due to his eagerness to marry Sophie. Then late in the night Sam looked so shaky and his parents took him to the hospital for a quick check up. The news then became terrifying. Sam suffered from cancer. The news fell like a bomb on the family. Their hopes in life shattered because Sam was their only son. They informed Sophie and her family of the sad news.
What was the reaction of Sophie? She decided that the marriage with her beloved Sam is greater than cancer. She told her parents that she will proceed with completing the marriage documents so that should be a nurse to Sam. Her parents decided to respect her decision and soon they signed the marriage documents. Sophie was contractually married to Sam, except that the wedding day was postponed.
Sam had to be treated and so the medical staff decided to take samples of his sperms should he ever wish to have kids. This was necessary because he was subject to radiation treatment. Sophie gave power and will of iron to Sam. He wanted to recover just to repay Sophie for her unconditional support. Sam's parents progressively felt Sophie as their daughter. They adored her. They extended whatever support they could to her. That chain of love reinforced Sophie's will to support her husband.
The feedback of lover is greater medicine than we can think of. Sam started to recover. Soon, Sam responded to treatment and was cleared as fully recovered in a year. Sam and Sophie got married. Last night I attended their seventh wedding ceremony. The couple have a son who is charming and he is now almost six years old. You could see the love that engulf their life. Sam's family donate money yearly to a hospital in gratitude not only for the recovery of Sam, but also to help others turn their lives around as Sophie did to them.
Love heals beyond any medicine.
I dedicate this buzz to my good friend  Fatima G. Williams, who read my mind prior to publishing this buzz.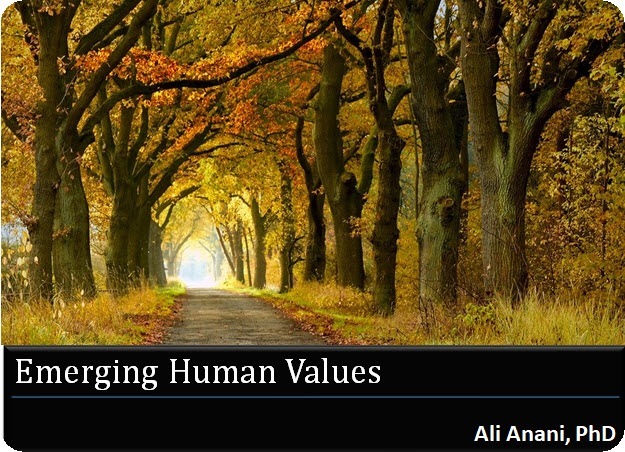 Emerging Human Values
My previous post "Are Ideas Measurable?" generated ...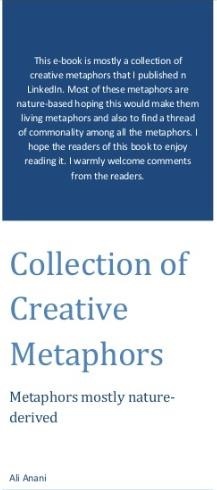 My e-book: Collection of Creative Ideas
Creativity is like scattered light going in differ ...
1 year ago · 2 min. reading time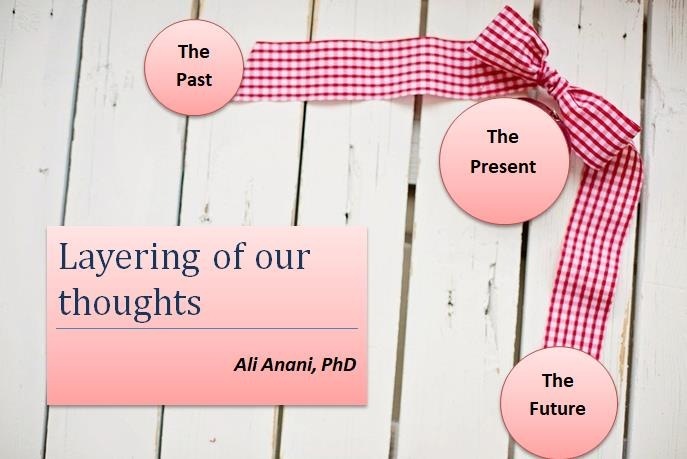 Layering of our thoughts
The Golden Circle of asking questions is well-know ...
You have no groups that fit your search