1 year ago · 1 min. reading time · visibility ~10 ·
The Missing C in SCAMPER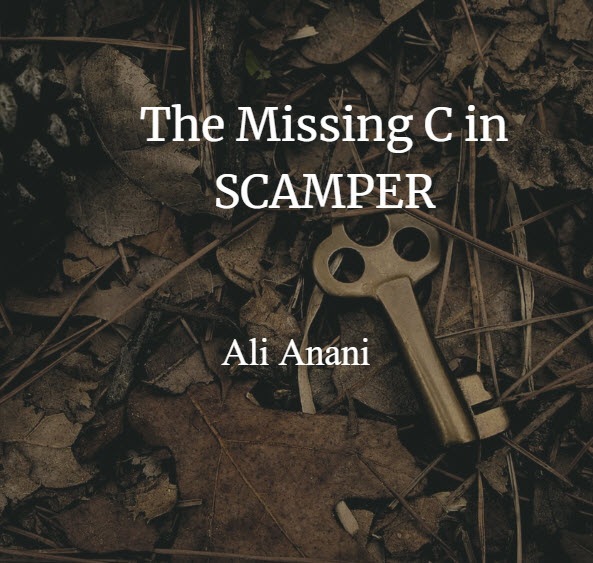 Countries that are multi-cultured are more creative than countries with few cultures. Individuals who live in several foreign countries are more creative than individuals who live in homeland. Marriages that have distant relatives are healthier than marriages between relatives.
I extend the above to ideas and say that marriages of ideas shall be healthier and more creative than marriages of familiar ideas. We need to generate ideas from distant fields that seem to be completely unrelated. Familiar ideas put us in the comfort zone and away from the edge of creativity.
One great tool for creating ideas is SCAMPER (image below).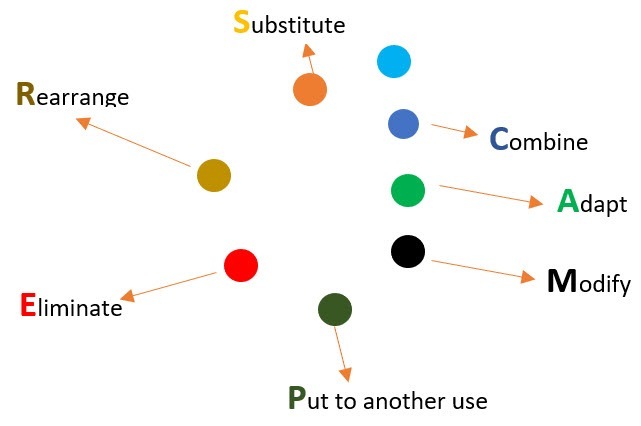 These are not sequential steps; more they should be interacting as a network of possibilities. Not only say combine two different tools, but also may be followed by asking when I combine two tools what other possibilities emerge from the change of the familiar tools to unfamiliar ones through their combinations? For example, I combined social media tools with blue ocean strategy tools and new possibilities emerged. Likewise; I emerged business intelligence with blue ocean strategy.
While reviewing my previous publications I noticed the presentation that I wrote few years back. It is on "Getting the fish (ball) in the net". The cover of the presentation is shown the image below:
This review resulted in a question in my mind if there is a missing C in the SCAMPER tool. You guessed it? It is the comparison tool. I am comparing here the hunting for fish with hunting for scoring goals in football. Is it better then to add a new C to SCAMPER and Make it SCCAMPER?
The new SCCAMPR will look like this: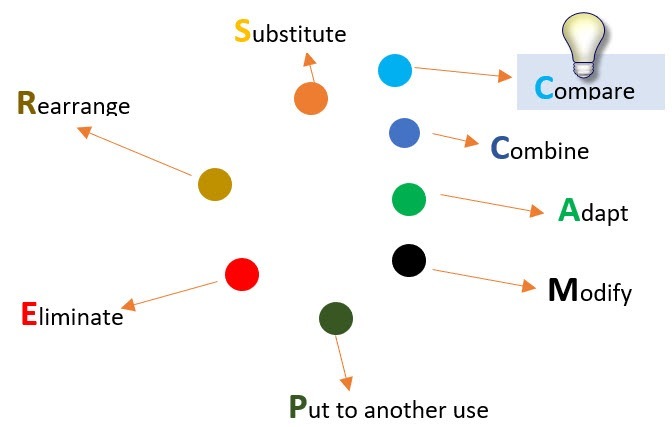 I think that compare is missing from SCAMPER and should be added. The familiar thinking isn't to compare orange with apples. The creative and unfamiliar thinking calls for their comparison.
One other aspect of my revised SCCAMPER is the need to see its components as a network where the eight elements should feedback to each other. That should help in in creating more foreign ideas that put us on the edge of creativity. Say, when you compare hunting for fish with that of scoring goals may extend to hunting for girls, birds and opportunities. This is a form of substitution. So, compare feedback to substitution. I shall expand on this idea in a forthcoming post.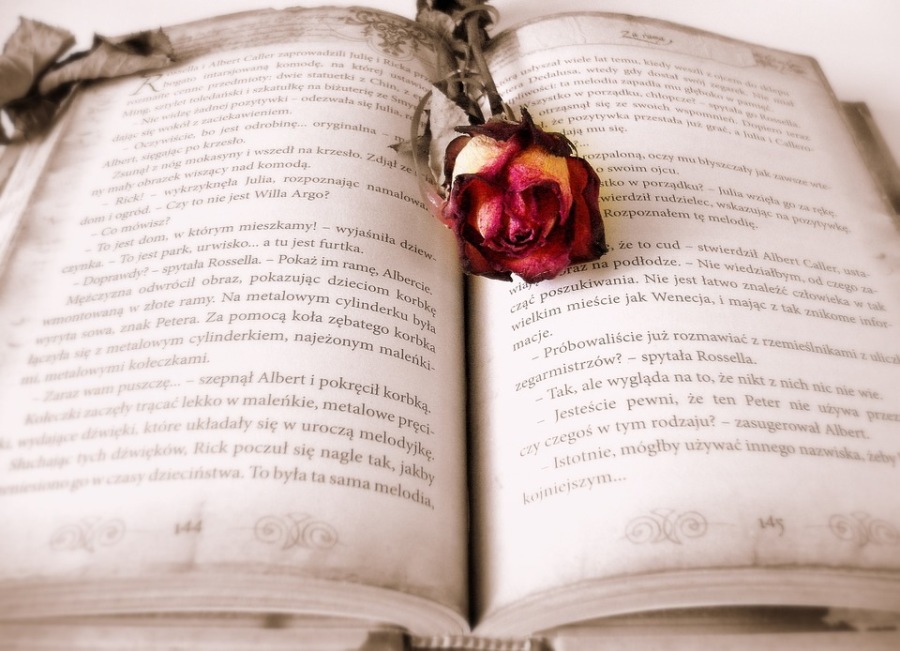 Thermal Mapping of Stories
The human body has thermal images, from which we m ...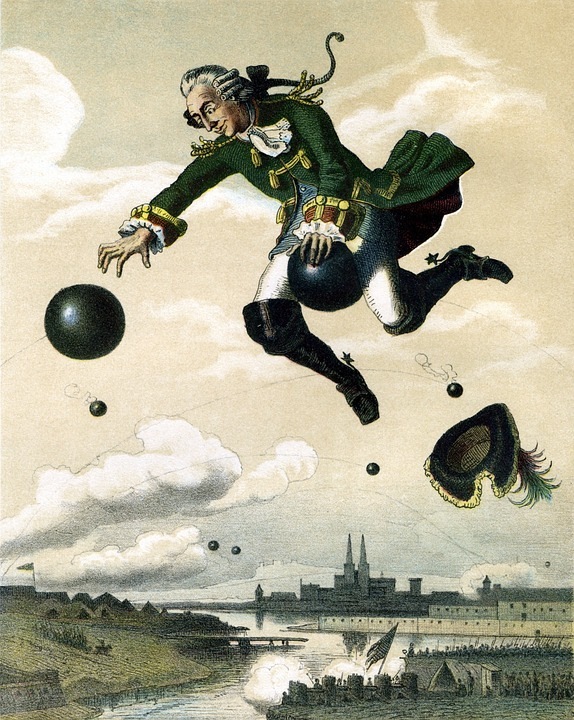 A Creative Metaphor for Storytelling
Telling stories is a great marketing tool. Turning ...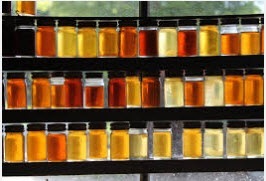 Not All that Glitters Is Honey
I envisage beBee platform as a field of different ...
You have no groups that fit your search