3 years ago · 1 min. reading time · visibility ~10 ·
The Predator-Prey Emotions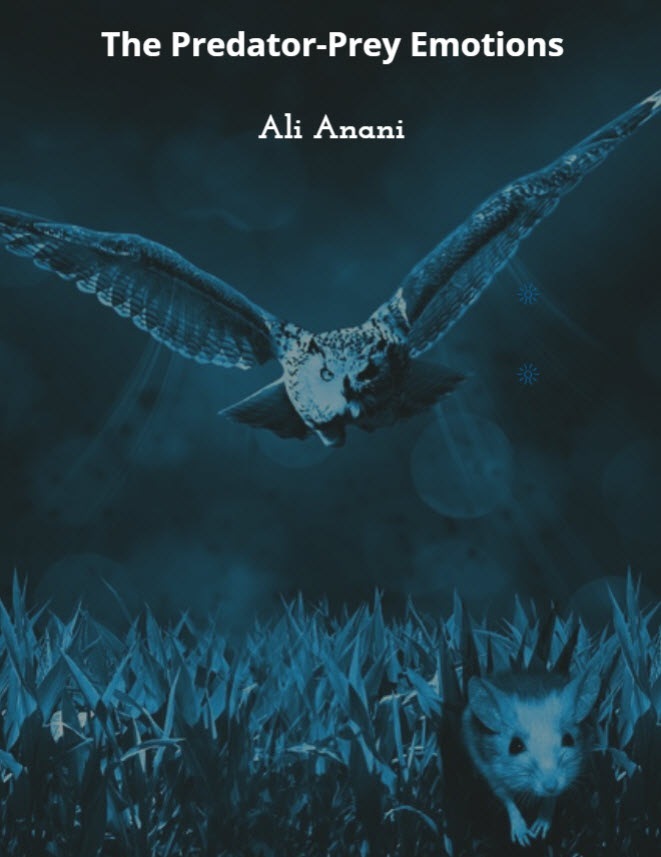 The journey of emotions affects affect our behaviors. This can be best visualized by watching the wave of emotions in the stock markets worldwide. The emotions start with the intensification of the positive emotions till disappointment is encountered and expectations fall below their expectation lines. This leads to the generation of negative emotions intensifying till they carry the investor to a rock-bottom state and the investors positive emotions become the prey for negative emotions. When a ray of hope appears the re-birth of positive emotions start, and a new wave of positive emotions build up.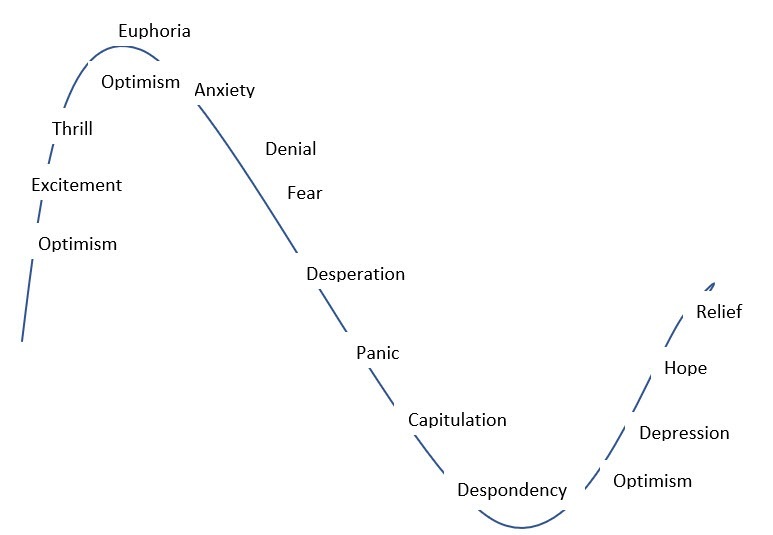 The predator negative emotions feed on the prey positive emotions. This reminds me of the prey-predator relationship in which the predators eat up the preys till no or enough preys are available and the predators suffer from hunger. It is an indirect way of committing suicide.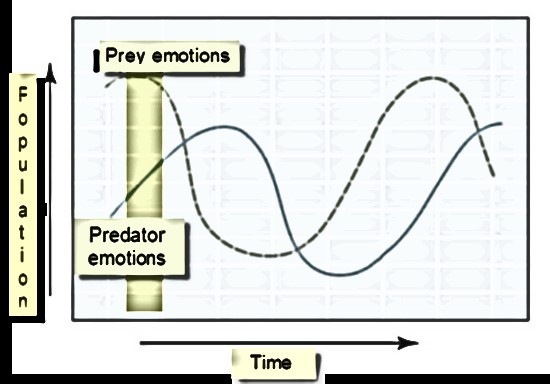 We fall preys to our emotions and our behavior follows a wavy path. These waves can become turbulent and we need to surf their turbulence like great surfers surf the turbulent waters. This fact was beautifully reflected in a comment by Harvey Lloyd on my previous buzz. In his comment #38 I believe Harvey wrote "I would do a nested triangle. The top one would have past, present and behavior with future potential in the middle. The nested triangle would be Behavior in the middle with experiences, skills and education on the outside legs. Behavior would serve in both. The bonds between the two triangles are inseparable. I tried different ways to reflect graphically Harvey's thoughts. The best I could come up with is the next image.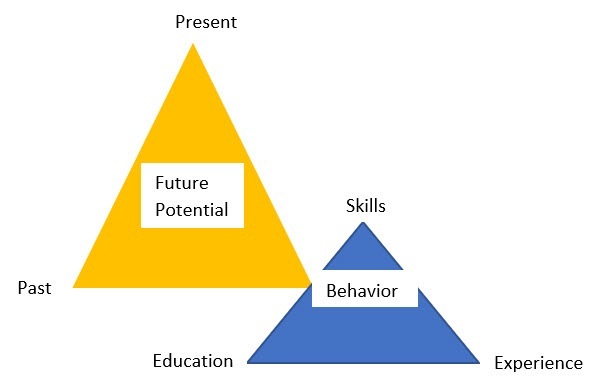 We suffer from negative negativity in which the negative brings more negativity. We lose balance and our behaviors become chaotic. We reach the stage of far-from-equilibrium emotionally and we become the preys to our own predator feelings.
The behavior in the stock markets are related the future potential of the investments. The past and present experiences affect our behaviors, which are again controlled by the skills, experiences and education of the investors. These behaviors are extensible to all of us whether we invest in stock market, in our futures, in our hopes, in our expectations.
We are not only investing our money; more we are investing in building our capacity to stay away from the disrupting extremes.
Ali Anani
""""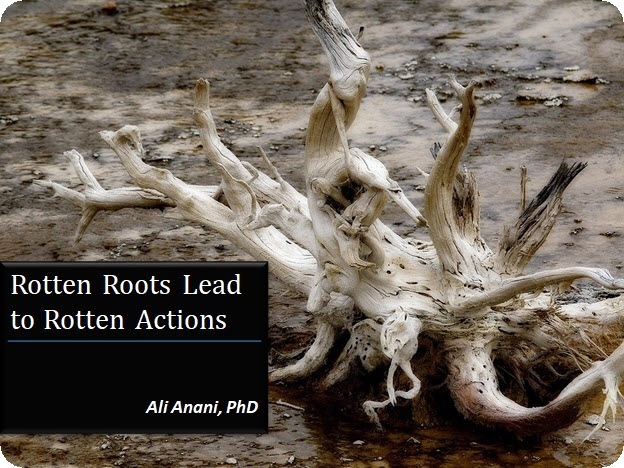 Rotten Roots Lead to Rotten Actions
Light and darkness co-exist anywhere and at any ti ...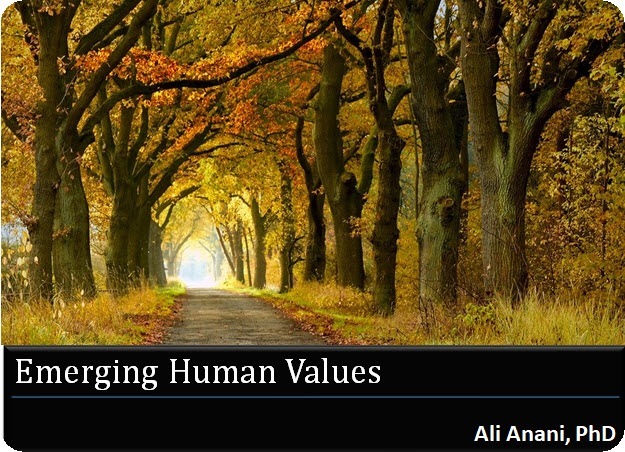 Emerging Human Values
My previous post "Are Ideas Measurable?" generated ...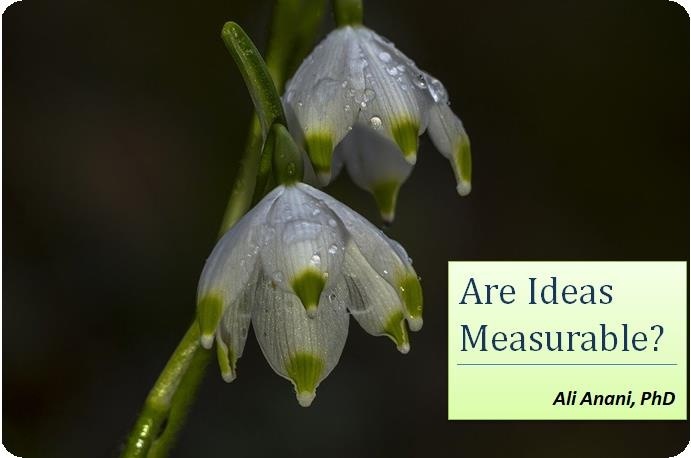 Are Ideas Measurable?
Last week I exchanged comments on the title of my ...
You have no groups that fit your search