3 years ago · 2 min. reading time · visibility ~100 ·
The Pyramid and Balance Scorecard of Leaders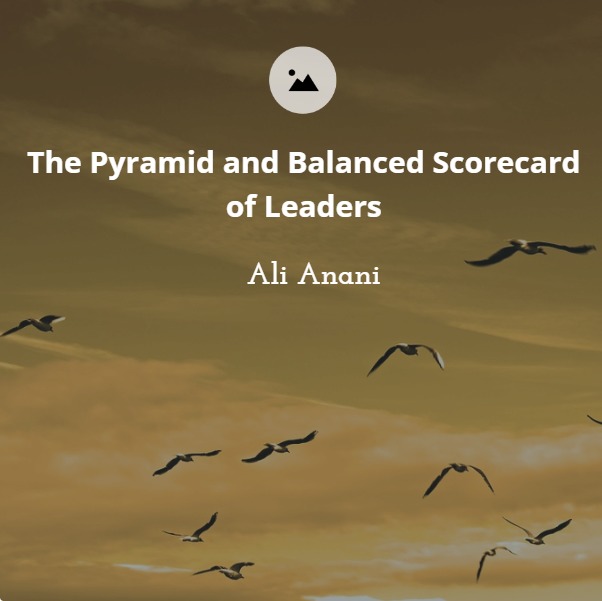 My previous buzz on the traits of leaders drew some mind-boggling comments. As much as frequently we use the word leader still there is no agreement of defining what the differentiating traits of great leaders. The comments made me think that if we visualize our approaches to who great leaders are then it may be easier to exchange thoughts on this topic. Here is the conclusion of my attempts.
I find it inspirational to try to figure out the balance scorecard for leaders. A leader who has the capacity to think creatively and combined with the right mindset, character and emotional intelligence shall be in a position to gain the trust of his followers or team members. The effect of this is that he/she shall be able to influence and persuade his followers with his vision. Employees will then be on course to work as teams and improve the internal processes. They shall be effective and efficient. Because of these attributes the teams shall engage in their work, work as a cohesive team and be happy to work. Because of this the happy and coherent employees shall be able to serve the customers more efficiently and effectively. Because of this the customers shall not only be loyal and repeat customers; equally well they shall influence and persuade their friend to follow steps and deal with the company. No wonder then revenues will increase and profits will increase as well.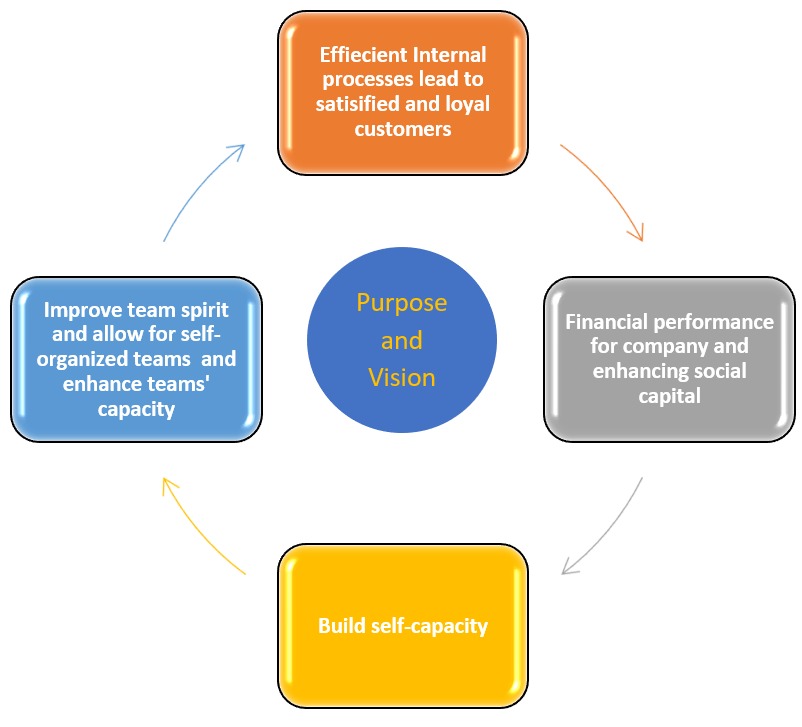 The balance scorecard of leaders
It is possible now to couple the leaders' balance scorecard with a modified Maslow's Pyramid of needs. This pyramid needs modification to suit the needs of leaders to become great leaders. The basic needs center around first having a vision and the character mindset and emotional intelligence to pools followers to the magnetism of his/her vision and character. This way a leader has a built-in influence that shall help in persuading others to follow with zeal and engagement. Those basic traits will then need to be addressed toward fulfilling the vision with purposeful actions. The leader needs to have communication skills. These skills in turn and with the help of trust that resulted between the leader and followers to allow for "remote supervision" by allowing the team members to self-organize and be accountable for their work without hesitation. A long as the leader keeps leading with empathy the work shall proceed by learning and without fear of making mistakes because it is by making mistakes that they become stronger.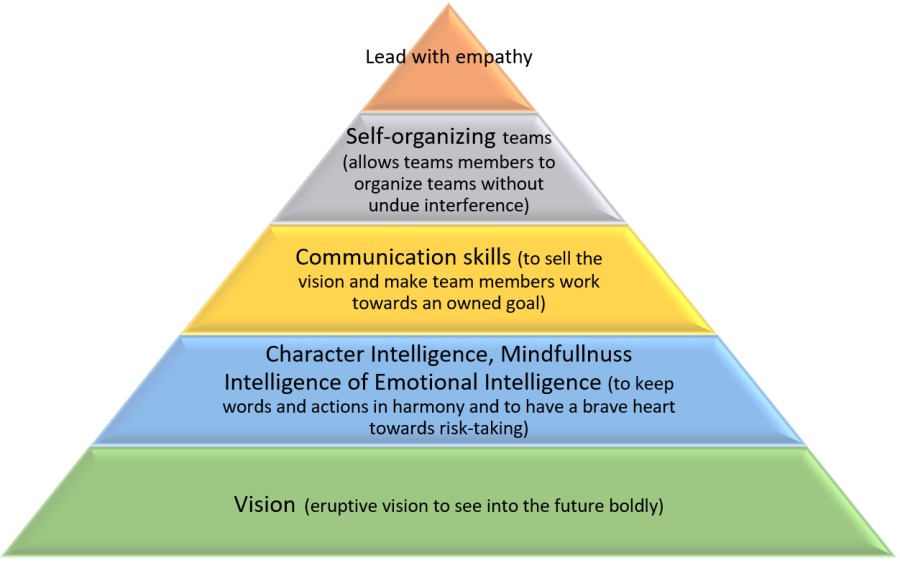 Maslow's Pyramid of Needs  adapted to fit for leaders
I am hoping that these visuals will better our focus of discussions on who are the great leaders.
I dedicate this humble buzz to a distinguished lady. I dedicate it to Lisa Morganweck's  for her comments on my shared buzzes on LinkedIn prompted me to write this effort. Her mindset, character, integrity and emotional intelligence are greater than what I may express in the written words.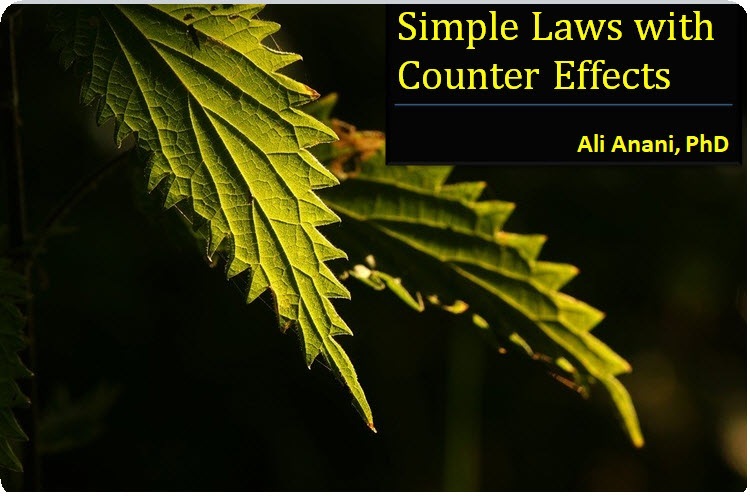 Simple Laws with Counter Effects
If your care for your family life, performance at ...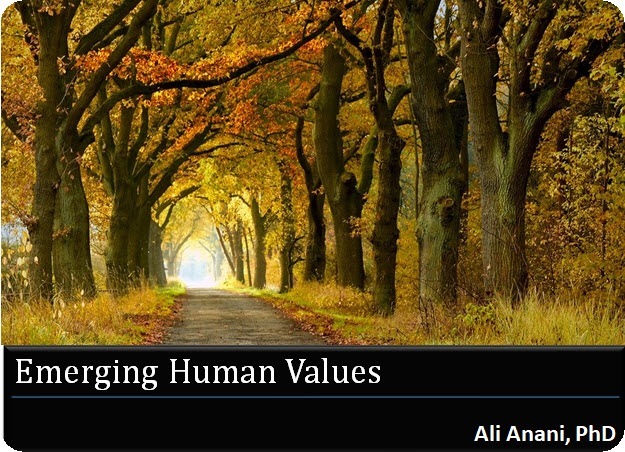 Emerging Human Values
My previous post "Are Ideas Measurable?" generated ...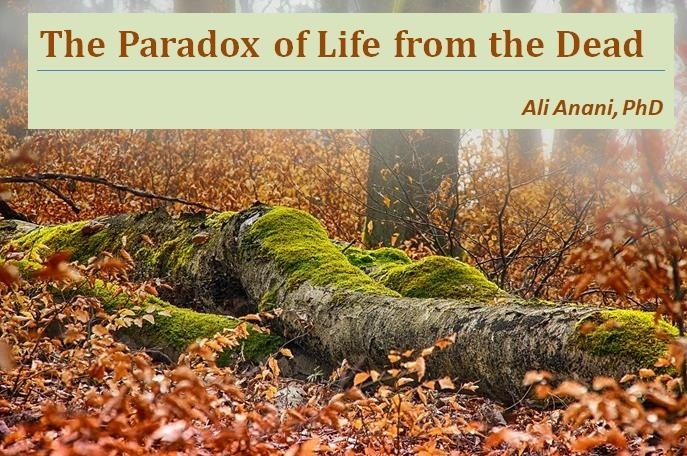 The Paradox of Life from the Dead
We say our dreams are dead. I say may reawaken and ...
1 year ago · 2 min. reading time
You have no groups that fit your search