5 years ago · 2 min. reading time · visibility 0 ·
The Strategic Balance of Opposites
Reading different posts may send the mind in directions that it never considered. This happened to me lately and new insights emerged, which I am happily sharing.
Emilia M. Ludovino wrote a moving post from which I quote "Sadness gives depth. Happiness gives height. Sadness gives roots. Happiness gives branches. Happiness is like a tree going into the sky, and sadness is like the roots going down into the womb of the earth. Both are needed, and the higher a tree goes, the deeper it goes, simultaneously. The bigger the tree, the bigger will be its roots. In fact, it is always in proportion. That's its balance".
Hours later I was taken by a publication on the push-pull strategy for controlling pests in Nigeria. This strategy is brilliant in that it led to much improved crops due to pest-controlling. The sadness of roots that Emilia referred to is expressed here differently. A parasitic plant attaches itself to cereal crops such as maize and drains them of water and nutrients. The sad roots lose their ability to function and they either die or weaken and the result is huge losses in crops yield. Still more saddening for the original roots are that the parasitic plant produces huge number of seeds, this may stay alive for long periods of time.
Sadness gives depth and it is this depth that led to the development of the push-pull strategy. In simple terms, this strategy depends on pushing out the pest to where? To a pulling resource that is willing to host the pests for a reason. The idea is to not plant maize alone, but in rows another short plant that repels the pests and pushes them out. On the periphery of the field we have another plant that acts cunningly as a trap. This plant releases a chemical that pulls the plant with its volatile smell. The pests rush to the plant only to find that it releases a sticky substance. Because the sad roots are happy now, the maize grows healthily and gives generous yield.
We have many parasitic habits, parasitic employees who deprives others from growing and parasitic ideas that kill the roots of good ideas and prevent them from growing. Not only have that as those parasites leaved thousand of seeds to stop the growth of many great ideas. Negative thinking is a clear example where it leaves behind seeds that stop the growth of many positive ideas.
The push-pull strategy of combating pests may be extensible to the combat of pests-like ideas not only by pushing them out, but also by trapping them so that they find no shelter. Grow the crops (ideas) that are desirable and in between them have some ideas or people who are repellent to the parasitic ideas. These ideas shouldn't travel freely and have a honey smell waiting for them outside the organization. They shall fell in the honey barrel to find it a bitter one.
We need both opposite ideas that push out negative people and ideas that pull the pushed out people into the bitter sweetness of their actions.
It is the strategic balance of opposites that count.
 The rule- strategize so that you balance two opposites with two other opposites.
Special thanks are due to 
Rob McNaughton
 and 
Peter Brodie

who both drew my attention to the push-pull strategy.
""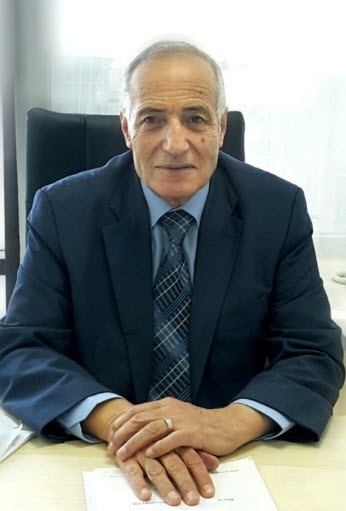 Business Cranking Power
In car · batteries we measure the cranking power ...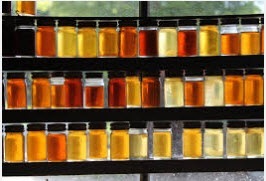 Not All that Glitters Is Honey
I envisage beBee platform as a field of different ...

Preparedness Capacity
We have different preparedness to fulfill our need ...
You have no groups that fit your search