2 years ago · 2 min. reading time · visibility 0 ·
The symbiotic relationship between opposites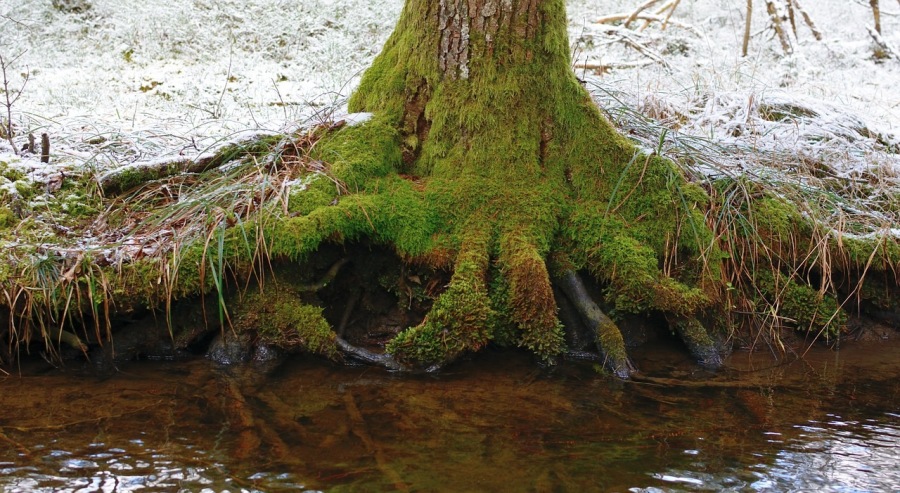 The idea of this buzz was born soon after reading a great buzz by @David Navarro López on "Compromise". We choose and compromise our choices, but then who knows into which trajectory those paths may take us. We live in a world filled with opposites and contradictions and we find ourselves increasingly in need of compromising. Compromising differences is a topic that warrants attention.
Small differences can affect our lives in unimaginable ways. Not only human differences, but even differences in materials that we consume. One example is that of two very similar chemicals that are mirror images of each other. They differ only in the way they turn light- one isomer turns it right and the other left. Even such negligible differences may affect our lives drastically in three ways. They may show three different symbiotic behavior.
- Communalism- often only one of a drug's optical isomers is responsible for the desired physiological effects with the other isomer neutral
- Parasitism- as in thalidomide drugs in which the symbiotic relationship between the two isomers resulted for terrible side effects for babies whose mothers consumed this drug during pregnancy
- Mutualism- is the win-win form of symbiotic relationships, with both partners benefiting
Human relationships are similar. Two people who might seem very similar in their behaviors with very small differences might develop the three types of symbiotic relationship between them. Small differences in attributes and characters might result in completely different behaviors that exceed our imagination.
A creative way of generating new behaviors is taming the differences and by doing that creatively we may produce overwhelming results that would build on mutualism- differences that make all parties winners. One example is clay and sand. Clay allow water to run through and has low capacity for storing heat. The opposite of sand is clay for it absorbs water and has a high capacity to store heat. What happens if we sensibly mix the two? Great improvements in crop yields.
Rough and Smooth is a principle in magic in which cards coated with roughing fluid cause them either temporarily stick together or slicker then the others. The two opposites may have a magical effect if brought together.
Rough and smooth textures have been employed to decorate houses and beautify them.
Rough and smooth- we find it in our cells existing together. Our cells need both of them to function properly.
Creativity people have the attributes of being able to host opposites and use them wisely. Mihaly Csikszentmihalyi's Creativity: Flow and the Psychology of Discovery and Invention beautifully illustrates this concept. A creative individual is more likely to be both aggressive and cooperative, either at the same time or at different times, depending on the situation. Highly creative people tend to be more likely to have opposing sets of character pairings – and that they're more extreme.
Do creative people may act stupidly sometimes? I believe so as expressed in my presentation "Stupidity Spawns Creativity". Stupidity may relax the mind and awaken the child within us.
Creativity is making two opposites have mutualism between them and turning a communalism or parasitism into a mutualism one.


Ali Anani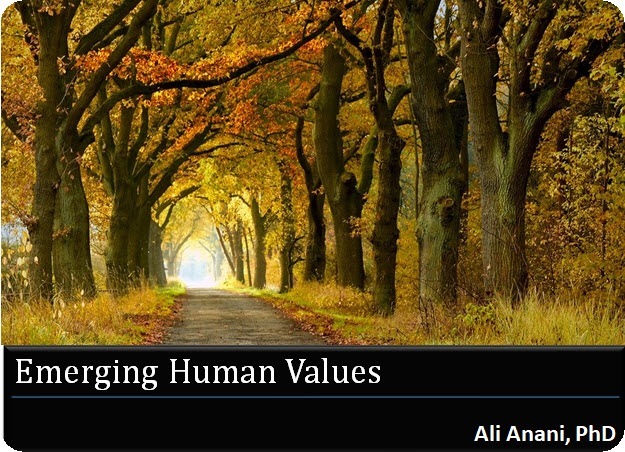 Emerging Human Values
My previous post "Are Ideas Measurable?" generated ...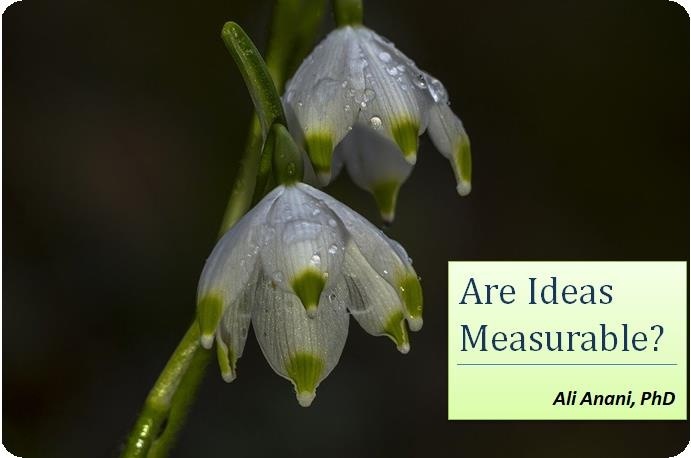 Are Ideas Measurable?
Last week I exchanged comments on the title of my ...
You have no groups that fit your search