1 year ago · 4 min. reading time · visibility 0 ·
The World in a Barrel Metaphor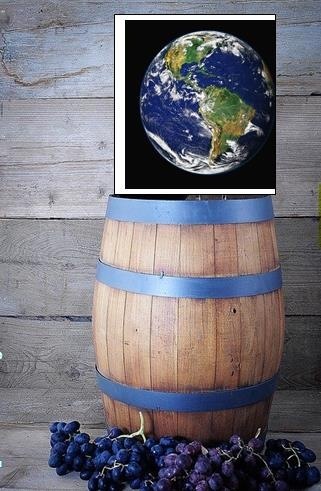 Our bodies are mostly water.
The brain is almost 95% water. The blood that carries oxygen throughout the body and removes toxic materials is 92% water. Every living body is basically water with much less other components.
The PH meter measures inform us of the quality of blood and water in our bodies. The healthy body is slightly alkaline. If the meter tells us it is acidic then we may have health problems. The billions of cells in our bodies must keep alkalinity, in order to function and stay healthy. Disease can only grow in an acidic body, which makes a condition favorable for the growth of bacteria, yeast, fungus, mold, viruses, and any other unwanted organisms.
The need to keep both water and blood slightly alkaline is shared by water and blood. Blood, for example, if acidic will have less oxygen to circulate in our bodies. Not only that, but also affects other aspects of our health. In an acidic body, calcium is also exhausted. The body will then leak calcium from bones, teeth, and tissue to compensate for this loss. Blood pH is regulated to stay within the narrow range of 7.35 to 7.45, making it slightly basic. Same applies to water as blood is mostly water. This fact explains why humans should eat more of alkaline food and less of acids-producing food such as meat. . These unhealthy foods, in turn, cause stomachaches, headaches, and diarrhea while also advancing the growth of bad microorganisms in the body such as virus, bacteria, and fungus. These thrive in an acidic environment and put out more toxins, causing additional stress in the body. It's a vicious cycle!
Imagine yourself in a barrel. What fills the barrel is what your body has. It is mostly fluids and mainly water and blood (being mostly water). But even though we are in a barrel the chemistry of water changes and may become acidic because of the release of certain acidic chemicals that are carried throughout your body. Your body becomes acidic and subject to the harmful increased acidity. The barrel soon will lose its strength and crack.
How about emotions and their acidity?
Does the above discussion extend to emotions? Are there acidic emotions? If yes, will they affect water and blood in our bodies? The same applies to thought as some thoughts are sour and taste like acids do. The approach here is to minimize the production of excessive acids in our bodies, regardless of these sources whether physical, nutritional or emotional.
Yes, emotions and thoughts have their acidity. Negative, pessimistic thoughts create acidity as well as isolation and separation. "Emotional stress alerts the body to produce stress chemicals such as cortisol, which—if produced on an ongoing basis—begin to break down the immune, gastrointestinal, neurological, and musculoskeletal systems."
(Nancy Molitor is a psychiatry professor at Northwestern University Feinberg School of Medicine).
Acidity creates an environment that encourages certain bacteria to thrive. These bacteria are responsible for causing stomach ulcers. Acidity is not, as previously thought, directly responsible for stomach ulcers.  However, stress can trigger a cascade of chemical reactions in brain and body that assault us from within.
Negative emotions are coded in red, if of high intensity in the Mood Meter. Red is also the color of acids in the acidic (pH) meter.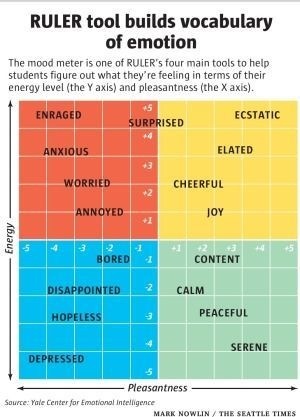 The stronger the words are emotionally, the greater effects they have on our bodies and their balance. It is the action the words that is important. Strong negative words may produce strong negative emotions and strong acidic stress effects that throw our bodies away from their balance. On the other hands, love produces acid-neutralizing effect. Love is about action, sacrificing ones needs for another's. The bonding level love only comes from our sacrifice for another. This is lasting. This is how Harvey Lloyd describes love.
I used the opposite effect of emotions to help in storytelling.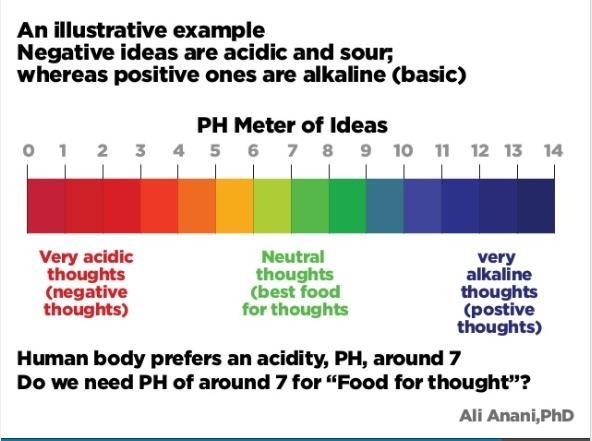 The problem of water both if polluted by in situ generated microbes or acting as a carrier of these pollutants will stress our bodies and make them fragile and break into pieces as if we were staying in a barrel of glass that shutters into pieces. The environmental causes are surrounding the barrel; it is the internal contamination and its circulation in our bodies that doe most of the harm.
We are juggling inside us different forms of stresses resulting from emotional stress, food stress, thoughts stress that release chemicals in our bodies and thereby increasing their acidity away from the slightly natural alkaline healthy bodies have.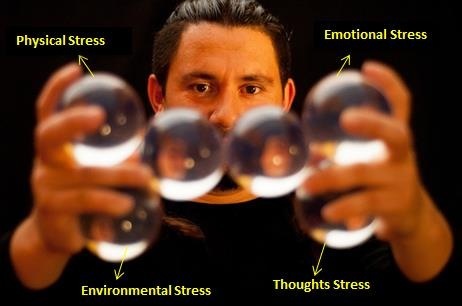 Interesting Scientific research Findings
One exciting research findings are that water in our brains (95%) is not only of carrier of biochemical in our bodies, but also is ultimate receiver and carrier of information. The same reference states that "even more fascinating is increasing new revelations that water is the medium of consciousness". It states also "Evidence suggests that the malleable structure of water is far more significant than our preoccupation with its chemistry. The geometric clustering of water molecules are altered by the subtlest of influences. Hundreds of thousands of information panels constitute these geometric structures. They register energetic imprints from substances, activities and the frequency of thought to which water has been exposed. This attribute is sometimes referred to as the 'memory' of water".
Breaking finding is that water is a carrier of our emotion has far-reaching effects. Water is the information carrier that changes the blood, tissues and reflects the very character of human consciousness. So, emotional stress, thoughts stress and what we think are intangible, create tangible effects that change our bodies when carried by the water running in our bodies.
The World in Barrel Metaphor
I imagine the global village in another way. I see the world in a barrel. Imagine the water running in our bodies changing inside every one of us because we react differently to the actions of every person. Some people will experience emotional stress. Habits stress, eating different foods and the some of them producing acidic effects in the bodies of people who eat them. Our consciousness's changes will vary. The person we know now might be different from the person we shall know in the future. No wonder the complexity of our world is ever increasing.
So, what shall come next? Please share your thoughts.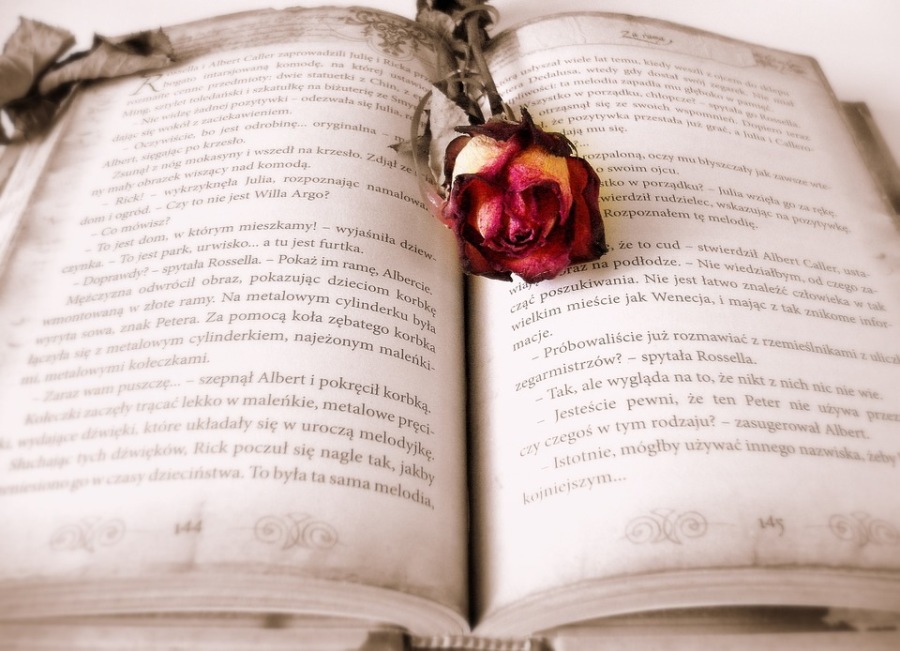 Thermal Mapping of Stories
The human body has thermal images, from which we m ...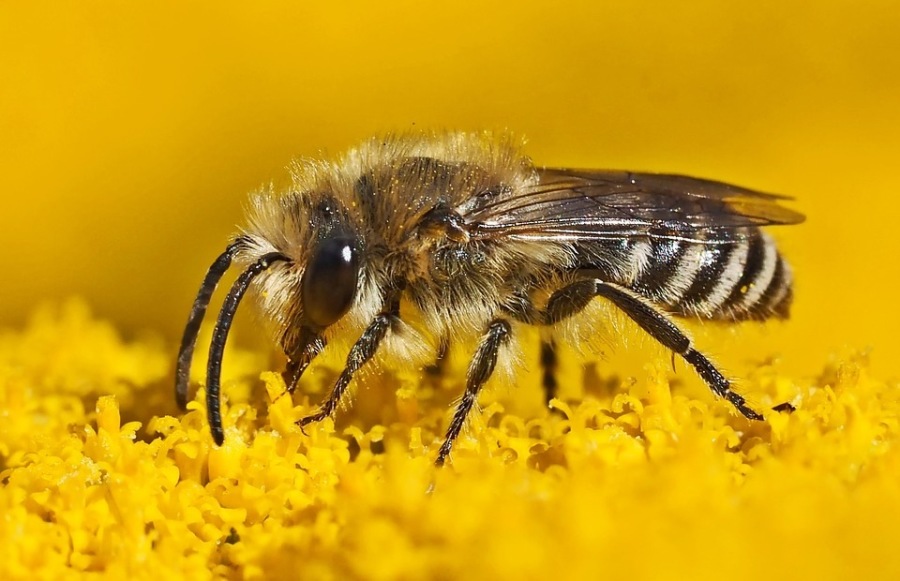 beBee Is to Be Persistent
I watched a video, which was released only three d ...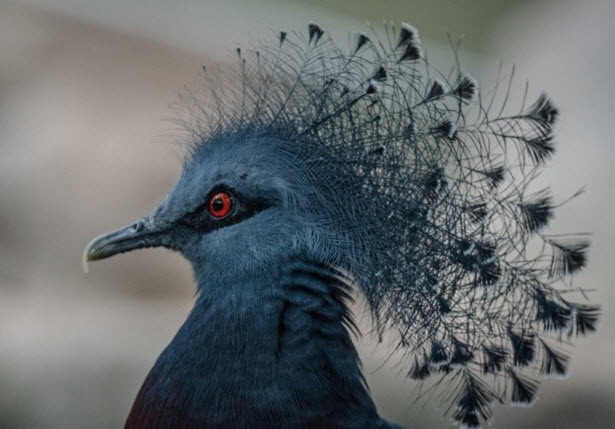 New Insights on Dealing with Competition
Dealing with competition is a tricky issue. The bl ...
You have no groups that fit your search