4 years ago · 2 min. reading time · visibility ~100 ·
Traits of Rare Leaders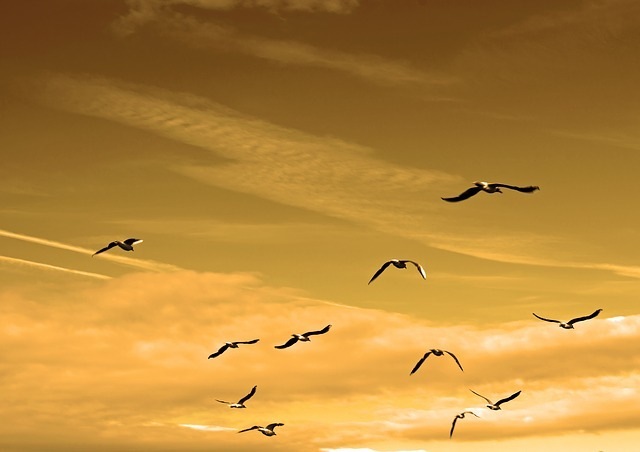 There are rare things in life.
Rare events
Rare minerals and elements
Rare talents
Rare leaders
Rare DiSC profiles- (DiSC is an acronym Dominance, Influence, Steadiness and Compliance, or Cautiousness).
Are there commonalities between rare events, rare profiles and rare leaders? How would the DiSC profiles of rare leaders would fit with the finding of the rarity research? This is an attempt to provide answers to these questions.
Some view the rare earths (elements) as being so chemically similar to one another that collectively they can be considered as one element. To a certain degree that is correct—about 25 percent of their uses are based on this close similarity—but the other 75 percent of rare-earth usage is based on the unique properties of the individual elements.
Are rare leaders the same like rare elements? They may many common attributes among them, but mostly they have unique characters that move them out of the crowd. What are these unique characters?
What are the rare DiSC profiles and how close are they to great leaders? Rare profiles start mostly with D for dominance. Approximately, 10% of DiSC profiles start with D according to this source. Rarer is having DCs profiles. Dominance and being overly cautious and compliant are like fat and oil and so don't mix easily. Rare leaders don't belong to this rarity for they have qualities of different rarity. The most common profiles and exceeding 60% are those profiles that start with S for steadiness. These are the people who follow instructions and rules. Being so common excludes rare readers from profiles starting with S. 
Rare leaders have deep core values that stand the test of time and aren't affected or change easily like peripheral values. Great leaders have great traits or attributes that make them rare. One attribute does not fear making mistakes and taking responsibility for them.
Great leaders don't fear setbacks because of their realization that life doesn't go in a straight line.
Great leaders have unique skills and therefore are aware of the unique skills of their co-workers. Those leaders expect deviations and don't deny their responsibility if deviance of path occurs. They don't escape their responsibility and blame mistakes on others. They realize admitting mistakes don't degrade them; to the opposite they gain them more respect and influence from their followers.
Great leaders are like the some rare fluorite mineral. The fluorite crystal's color is dictated by the way light interacts with the chemicals in it, and by how these are bonded in an orderly structure, or lattice. Leaders are transparent and shine with how they bond with the people inside them. They are crystal clear and shine because they care for the people who work for them.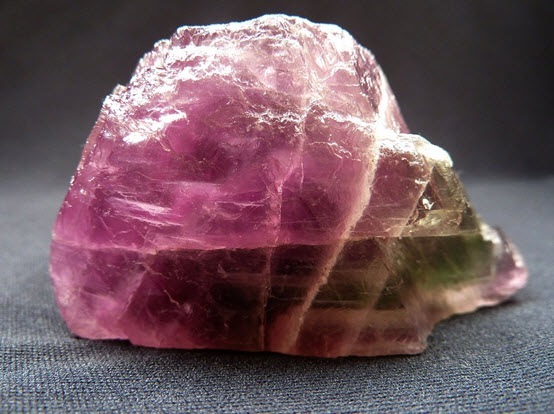 Rare leaders are the rare specialty minerals in a group of general minerals. Gypsum is a common mineral. However; it has special type of mineral called Selenite with unique elongated crystals. Rare leaders are the same. They belong to their teams, but they shine with their uniqueness and form.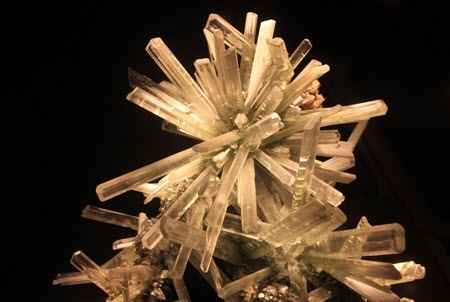 There is a special variety of limestone (calcite). This crystal variety has a unique property. Moving the calcite stone in and out of a person's field of vision causes them to see a distinctive double dot pattern. This property allowed for using this stone for navigation for they navigators found out that the distinctive double dot pattern lines up with the direction of the hidden sun. Rare leaders see the sun among different directions or pulling forces. They have intuition and knowledge and they guide their people in turbulent times.
Great leaders make sound decisions from the sand. Some unique arrangements of sand generate music upon applying pressure on them. So are great leaders and under pressure they have the ability to produce music under pressure.
Ali Anani, PhD
I incorporate an integrated DiSC proile. I leave it to you to deduct where rare leaders fall on it. I just want to add one more analogy. Most rare elements are trivalent. Rare leaders are trivalent. They are the leaders with high WPD Factor (Wonderment, Passion and Drive). It is the rare traits that make rare leaders.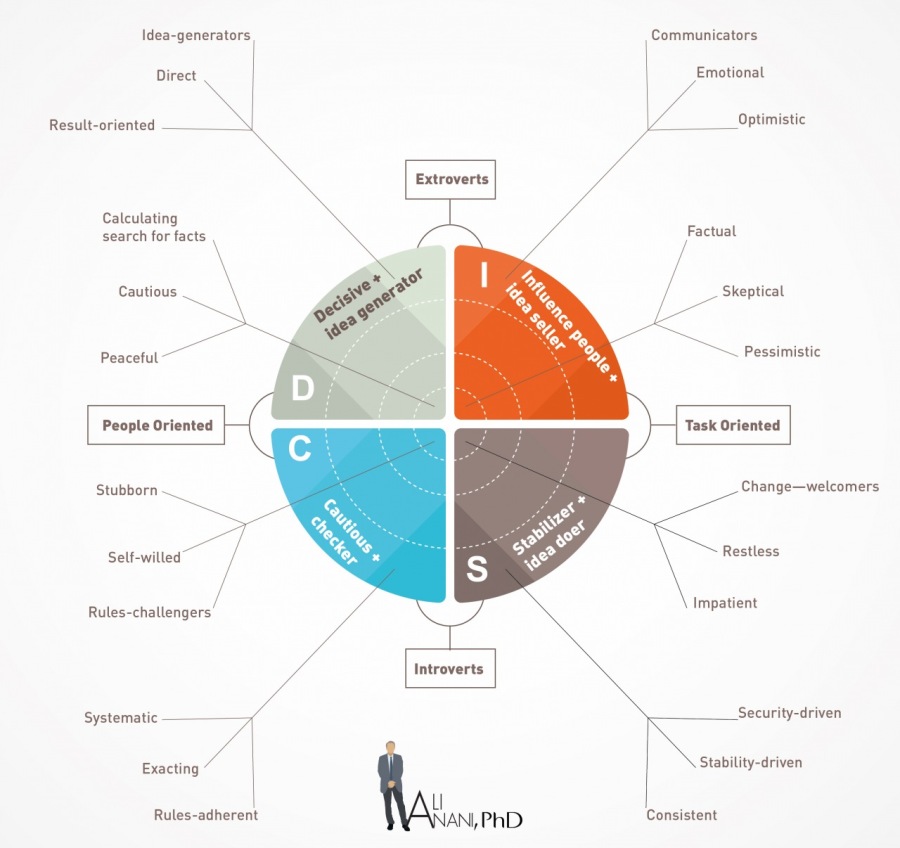 """"
You have no groups that fit your search