3 years ago · 3 min. reading time · visibility 0 ·
Visual Flow of Ideas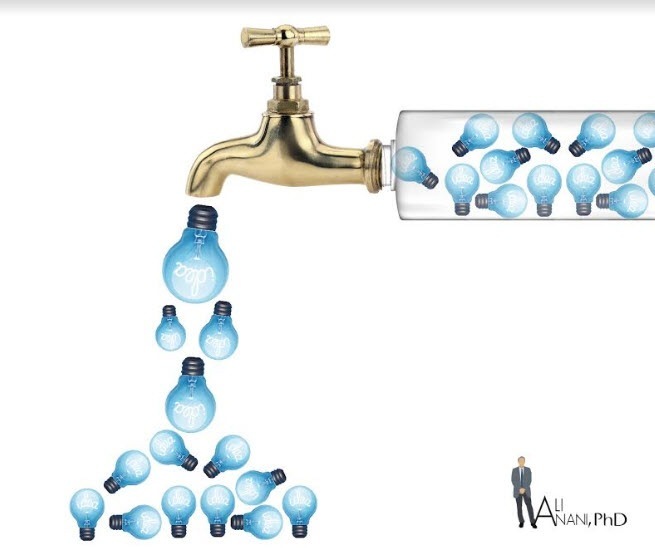 My latest three buzzes received more than three hundred comments on beBee alone. These comments are mostly in response to previous comment(s). The flow of comments may have been interrupted occasionally; alas they produced great ideas. This buzz is a humble attempt to review the new ideas these discussions revealed.
I am doing this with a purpose- to show how the exchange of ideas under certain conditions is a great way for all of us to learn, grow and create new ideas or modified ones for the betterment of all of us.
The discussions revealed a butterfly effect. The seemed little importance of a comment turned out to have a big effect in stirring the discussions. The effect was much greater than the cause. Equally important the discussions revealed the need to be able to visually see our different opinions to see the gaps and how to deal with them without deviating from the main purpose of writing a buzz. For example, if a comment attacks the author in person showed a variety of responses. Harvey Lloyd suggested ignoring them. Sara Jacobovici suggested the author to control his response because no one can control the commentor. Susan Rooks, the Grammar Goddess suggested avoidance whereas Lisa Vanderburg suggested forgiveness, if at all possible.
The author, I, suggested that the comments have their own risk. Like any risk, the impact of risk is defined by its frequency and impact. The scope of risk was further elaborated upon by Deb Helfrich who saw the risk as a contaminator to the discussion community and isn't limited to the author and its negative impact isn't limited to the author only, but also extends to the discussion community. Lisa Vanderburg expressed similar views. Chris Guest Cert.Prof.Acc.SA picked the thread and called for the need to mitigate such risks so as not to be repeated frequently and flow out of their tolerance level. Cyndi wilkins expressed her concern on the risk of those writers of negative comments. Harvey Lloyd picked these ideas by suggesting the introduction of a graphic of the risk of losing our purpose of discussions. To my best understanding I draw the graphic below.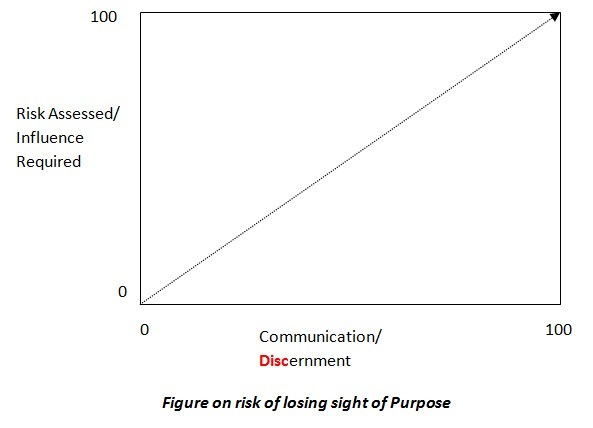 (You may notice that I highlighted the DISC segment of Discernment in red for a purpose to explain soon).
You can see easily that the above discussions don't fall on the diagonal line and deviate from it. We differ in our weighing risks and their impact. They range from zero risk (by avoiding, neglecting, ignoring and the like responses to seeing the effect being repeated and affecting the community and poisoning discussions and escalating to almost a value of 100). We need to see to what extent our actions deviate from the straight line so as to see how best to deal with them.
One reason for these deviations is that we have different DISC Profiles. MY profile is mostly D for (Dominant), followed by I (Influence), 33%) and I am low at both S (Steadiness) and C (Compliance). My behaviors shall be different from those people who are mostly S or D. Combining the Disc Graph with the above risk graph may be of great help for us to understand our varying responses to the impact of risks. This in turn would help us in better understanding each other and on expanding our tolerance zones.
The beauty of the above discussions is that they make management more visual and easier therefore to spot differences and build bridges of understanding. I like therefore the variation that Milos Djukic suggested for DISC to read as:
D for Determination
I for Interweaving of internal maturity
S for Self-similarity
C for C-butterfly
We have a new DISC system that warrants a dedicated buzz to explore it depth. I promise to do soon.
What helps us more in minimizing the deviations that drift us from the diagonal straight line in the risk graph above is using filters as Sara Jacobovici suggested. Meanwhile, Jean L. Serio CPC, CeMA offered her filtering system composed of:
Maintain your professionalism; 2) be respectful and agree to disagree. 3) Speak only for yourself (we have no right to speak for others unless asked to); 4) Speak of the facts (absolutely essential) or use the phrase 'I believe'.
Chris… suggested an expansion of the filtering system to include:
5.Reserve the right NOT to comment if one has nothing of value to add (Often my approach personally; although I may add a "relevant" if any comment /(s)resonates)
6.Be sure to read the full buzz and the commentary sequence before adding tones own comment. This is essential to fully and properly contextualize ones response.
Yolanda Ávila Márquez suggested using Socrates three filtering system. So, we may combine all these ideas to develop the beBee filtering system.
The Blue Ocean Strategy has four pillars. These are Increase, Decrease, Eliminate and Create. These could also be adding the Filtering Pillar to increase its applicability. Avoid is part of this filter.to it. We are here suggesting a modified Blue Ocean Strategy.
These are some of the highlights of our discussions. beBee is truly providing us with an ample room to build on our discussions and move forward.
""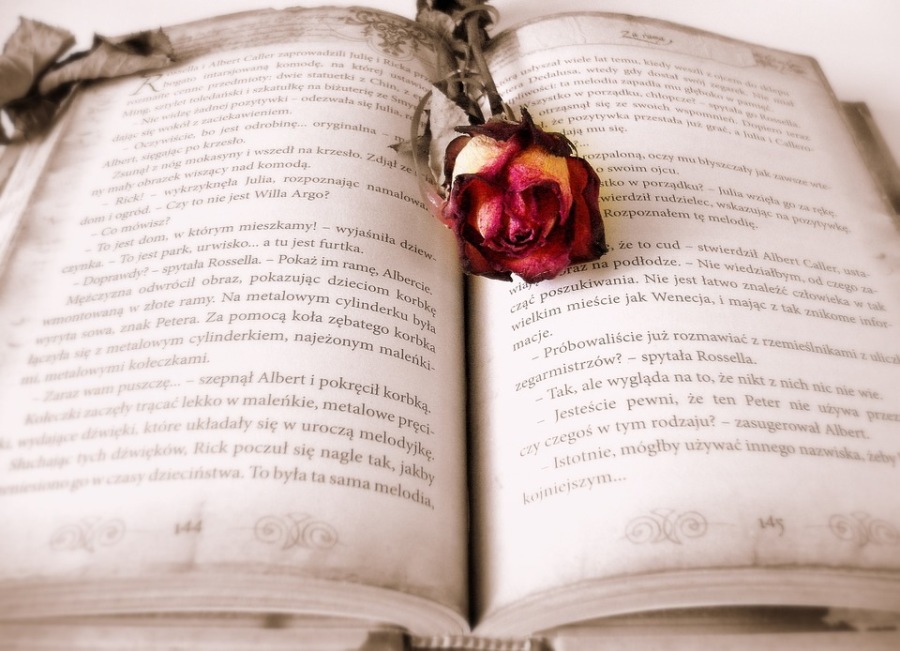 Thermal Mapping of Stories
The human body has thermal images, from which we m ...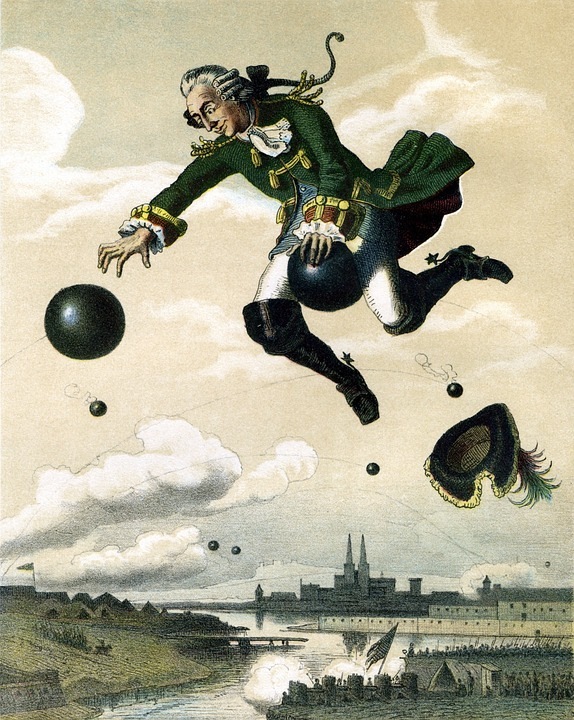 A Creative Metaphor for Storytelling
Telling stories is a great marketing tool. Turning ...

Preparedness Capacity
We have different preparedness to fulfill our need ...
You have no groups that fit your search