5 years ago · 2 min. reading time · visibility 0 ·
Who Should Make the First Move?
Bees move, but the plants don't move. The plant expects the bee to move in, but move out carrying their pollen. Or, to be more careful with my words, plants move within limited boundaries. They move with the wind and move water from the soil to their tops. Some plants have mouths with structures like jaws so that they may devour insects. They grow with respect to the Golden Ratio to keep their symmetry and beauty. Some plants don't stretch their roots in soil; they have aerial roots and move to walls as a support for their growth. Sunflower moves with the sun. The science behind this movement is fascinating.
More than that, there is one tree that gives us the illusion it walks. There is a palm tree in Costa Rica that still puzzles scientists because it seems to move. We may learn from this movement how to move hearts that seem to be too harsh to move.
We get frozen sometimes and lose our ability to move. Or, we walk away from life when we should walk in it. However; there are situations in life that we need to walk away. If you have a very inhuman manager that turns your life into hell then you should consider walking away because life is ": Life is much better without the insecure, illogical and emotionally hostile. Refuse to work with them; do not let them in your life". I am quoting Brian McKenzie who made this comment on a great buzz titled "4 Tips to Handle Woman Bullies in Business" and written by the capable Rebel Brown.

Back to the bees and flowers- the bees move and the plants don't. However; the flowers move the bees with their fragrance, bright colors and patterns. More than that, flowers make it easy for the bees to reach their nectar. They build symbiotic relationships with the bee so that they may revisit.
There is a very healthy discussion on my buzz "The Integration of Two Spanish Experiences". Should an author write with a hive in mind? Or, an author should write first and then decide to which hive the post shall locate? If the hive is the flower then the buzz is the bee. The bee goes to the flower with its inviting nectar. If an author focuses his/her posts with a pre-determined hive in mind then he/she is like a bee that goes for a specific flower and keeps re-visiting. If the author sees writing as a discovery journey then the author will change the writing material and adapt it or even take new paths away from the initial one he/she started on. Once the buzz is finalized it shall be moved to the most appropriate hives. 
If you are in business remember that you need to move hearts to move hands in pockets.See my presentation for full details:
http://www.slideshare.net/hudali15/move-hearts-to-move-hands-in-pockets
What are your thoughts? If we gather enough materials then I promise their compilation into an e-book. Sharing is caring and so please do share your mind.

I am grateful to Anees Zaidi, Pamela L. Williams and Qamar Ali Khan for starting these healthy discussions.
"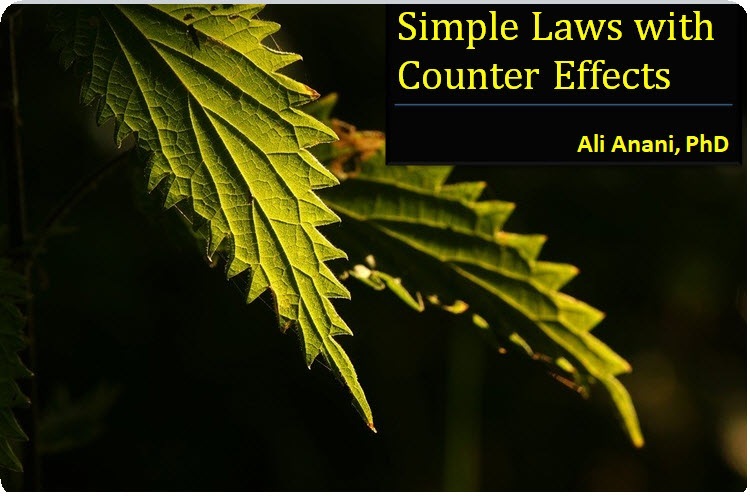 Simple Laws with Counter Effects
If your care for your family life, performance at ...
1 year ago · 3 min. reading time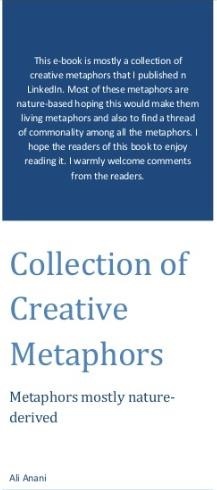 My e-book: Collection of Creative Ideas
Creativity is like scattered light going in differ ...
1 year ago · 2 min. reading time
You have no groups that fit your search