2 years ago · 3 min. reading time · visibility ~10 ·
Writers Journey Mapping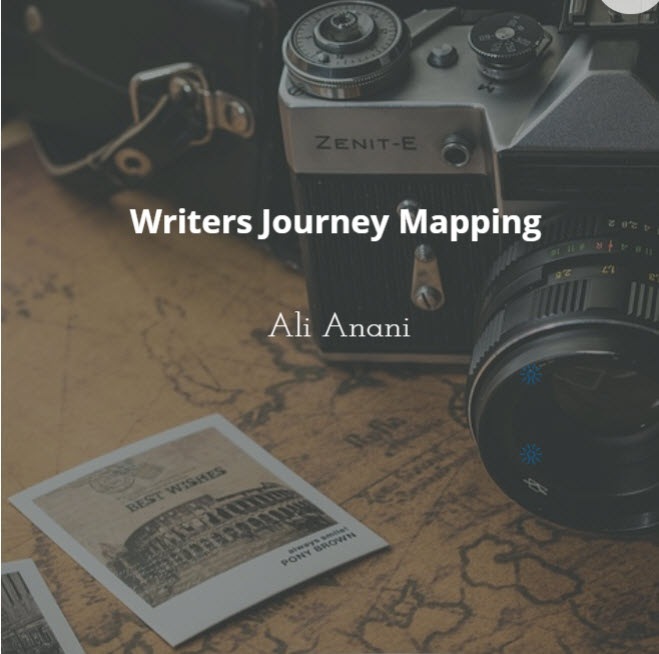 The idea of this buzz popped up while preparing for a workshop on customers journey mapping and customers experience mapping. The idea about my experience mapping seemed interesting. Can a writer see his/her emotions visually while writing? Writing is a complex endeavor and seeing its movement is worthy.
Writers write best when they are emotionally high because they write with the flow. It is not necessarily flawless but editing comes post drafting. When I believe I have a good idea for a buzz my emotions run high and I tend to capture those moments to write. Seeing my emotions movement visually might bring fresh ideas in my mind.
It is during the process of writing that many ideas cross the mind. Some ideas sound interesting and some engaging; in contrast other ideas are inert or disengaging. The emotions wave rises. I depicted my own experience as the image below reflects. The energy of emotions transfers to moving words, which in turn get transferred to the reader. If the writer is writing in low emotions his/ her words shall not be motivating to the reader.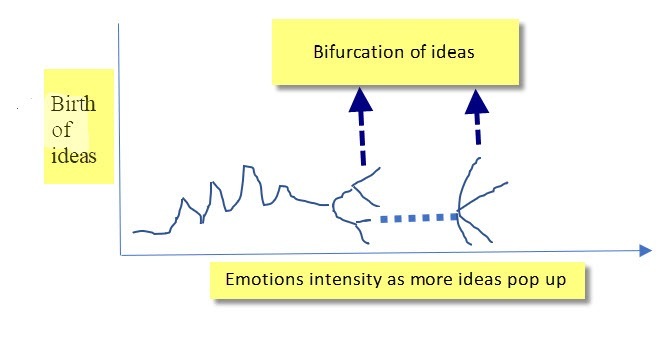 The Ideas Wheel starts rotating periodically and then the ideas connect to each other forming an Ideas Network. The ideas feedback to each other and suddenly, the ideas wheel starts rotating chaotically in my mind.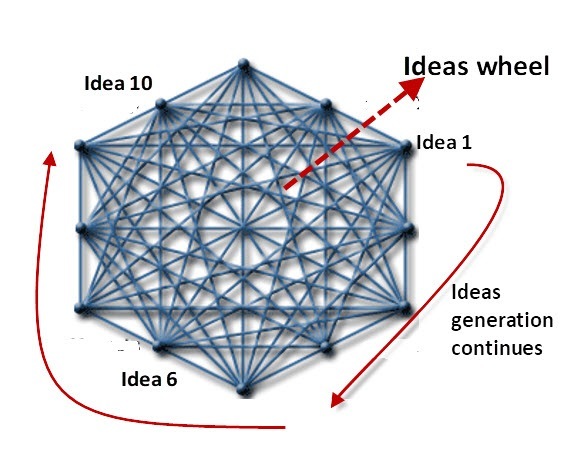 I have an idea and I am emotionally moved. My emotions intensify. Another idea that cools my emotions down. The roller coaster of emotions starts. At one point of time one idea bifurcates into two and then into four ideas and more. This is a perplexing state because I start to write under uncertainty. What adds to my confusion is that not all ideas are equal. Some ideas are greasy. Other ideas are as clear as water. Do I focus on removing the grease? More importantly, we see conflicting ideas. I mean ideas with a charged head and is therefore-water-loving with a long body (tail) that is greasy (fatty) and is therefore water-hating. The love and hate existing together. It is these differences that in a water medium (aqueous medium) that lead to the formation of ideas micelles and thus become self-organizing on their own and without the interference of an outside force.
It is a difficult state. The ideas chains entangle and feeling at loss is confusing and distracting to the writer. Having positively charged ideas part of which is behaving differently than the remaining part puts me on the edge of chaos. It is the time for ideas to rearrange my thoughts into new structures, new possibilities and new horizons.
I find from my writing experience this is the high time for creativity being on the edge of chaotic writing. This is the time to form Ideas Micelles.
Ali Anani
This situation is ideal for cleaning the greasy ideas and making use of the presence of highly charged positive ideas with the greasy ideas that that I need to wash away. Exactly like surfactants (surface active agents) remove grease in a water medium. I have the grease running in the waters of my mind. It is finding a way to act like surfactants do. The micelles of ideas suddenly self-organize, and I felt relieved that I found a new metaphor to describe my journey in writing this buzz and, in fact, to explain the complexity of writing that I endured in writing this buzz.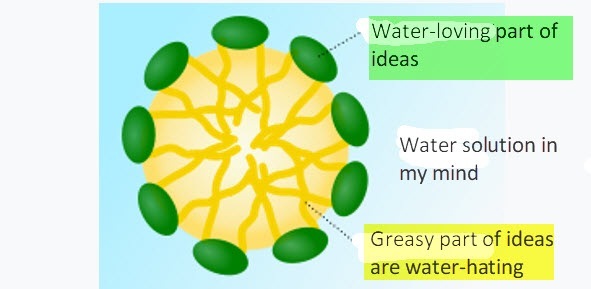 Formation of "Ideas Micelles"
The ideas that appealed to me dissolve in the waters of my mind. An idea suddenly emerges that acts as a surfactant with two "faces". One face is water-loving and the other is water-hating. Like soap removes grease by forming micelles with the grease seized within the spheres of the micelles, so the same happens with greasy ideas.
Writing is generating many possibilities and is a journey of discovery. This is not a comfort zone and is tiring to the mind. But it is this tension being far from equilibrium that reward the writer with a way that the ideas become self-cleaning and clustering in micelles. What seemed chaotic now turns into an organized structure. What a relief!
To be pulled by the positive part of an idea and pushed by the other part of ideas is tenuous. It is living this pull-push tension that allows ideas to self-organize in our minds by forming ideas micelles that clean the ideas so that creative ideas may emerge.
How about your journey as a writer? Please share your experience.
""""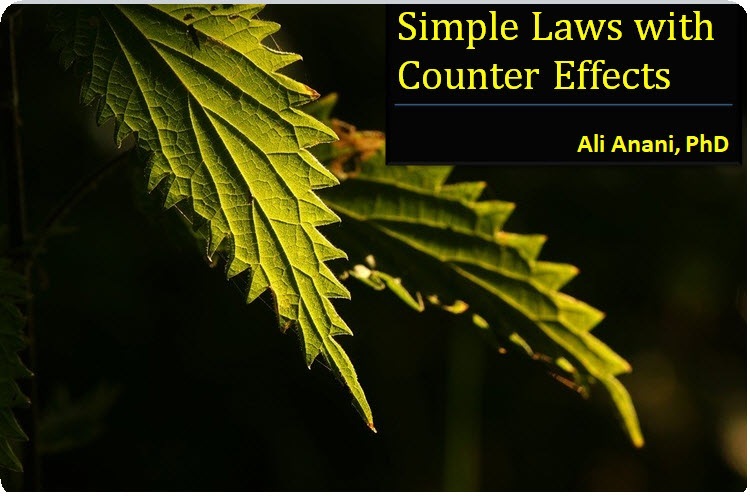 Simple Laws with Counter Effects
If your care for your family life, performance at ...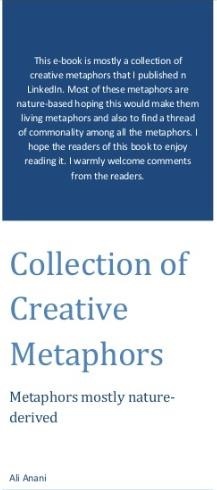 My e-book: Collection of Creative Ideas
Creativity is like scattered light going in differ ...
1 year ago · 2 min. reading time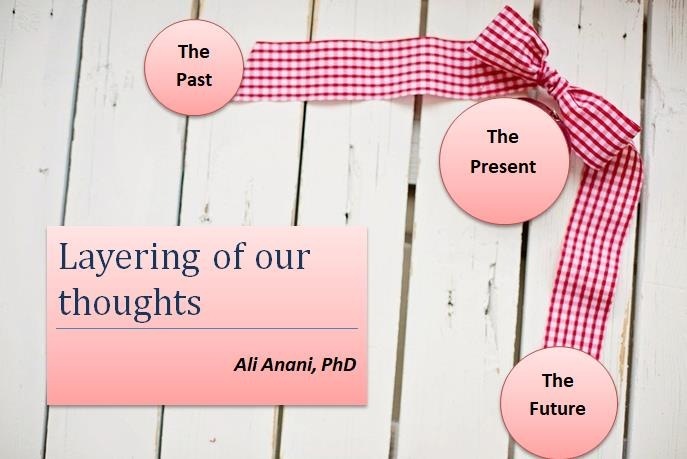 Layering of our thoughts
The Golden Circle of asking questions is well-know ...
You have no groups that fit your search