5 years ago · 2 min. reading time · visibility 0 ·
Suggestions to improve beBee
beBee is a great platform for the exchange of ideas. The fact that many of my friends moved here from other platforms signals the delight we find on beBee platform. To leave other platforms to join exclusively beBee is the thermometer that tells us we feel the warmth and are delighted to be here.
To claim beBee has reached its first fitness peak is unfair. It has more to do. @Javier Cámara Rica got so involved in a discussion on how to improve beBee was the trigger for me to write this buzz.
BeBee may consider seriously how to build on its strengths while strengthening its weaknesses. One of the strengths of beBee is the establishment by the readers of desired hives. Readers are part of the structure of beBee. The structure is flexible as the readers may add or remove hives as deemed necessary. The real treasure here is that hives become like clusters of similar minds and interests. It is the diffusion effect that shall lead to some great discoveries. When a hive gets overcrowded, the post shall tend to move to led crowded hives and allowing for the mixing of different disciplines. Familiarity breeds familiarity and the opposite is true. I expect beBee to emerge as the Land of Fertility.
There are so many interesting exchanges of comments going on and beBee may consider adding a text mining tool to extract the value of discussions. I strongly feel this tool shall give beBee an edge. For comments that produce so many interesting ideas that once get scrolled down may be not seen by readers who join later. If we could mine the main points of a discussion and highlight them it shall be easier to reference them, join them and to allow for big things to happen.
BeBee could even collect the idea gems from discussion and publish them periodically. You may imagine how many ideas were scattered in different comments and focusing them in one post could be a great contribution that no other platform offers.
BeBee could also select one of the mined ideas as a focal point for further discussions. This is important for the resulting mined discussion is owned by many authors. It is an embedded form of co-authorship. The involvement of many authors of posts and comments in one post may be of enough momentum to spread the name of beBee.

My suggestion here is only one of the possibilities for beBee to build on its strength. It is about turning the flow of ideas into a powerhouse like we turn flowing water into a power source for generating electricity. It is not only going with the flow or against it; it is more of turning information flow into a knowledge whose power will be of sufficient strength to blow the shell of ideas to different locations where new beBee supporters are..

The question is not how to penetrate beBee in new lands; it is more on how to make beBee self-propelling. Changing the question shall bring new perspectives.
Who shall help in filling the suggestion box?
"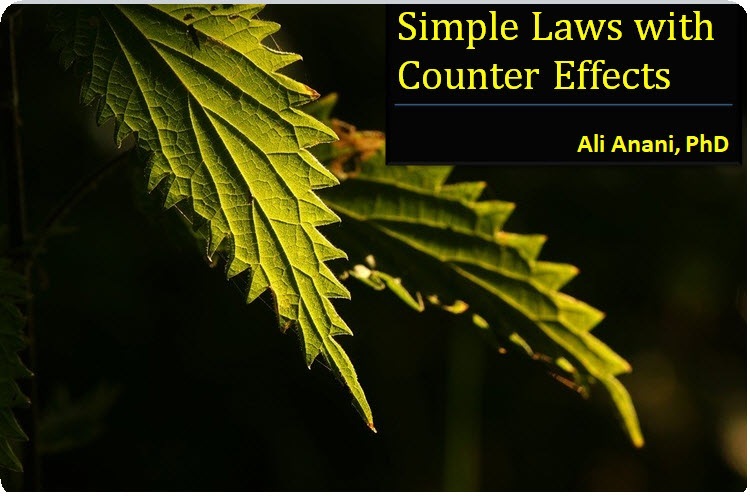 Simple Laws with Counter Effects
If your care for your family life, performance at ...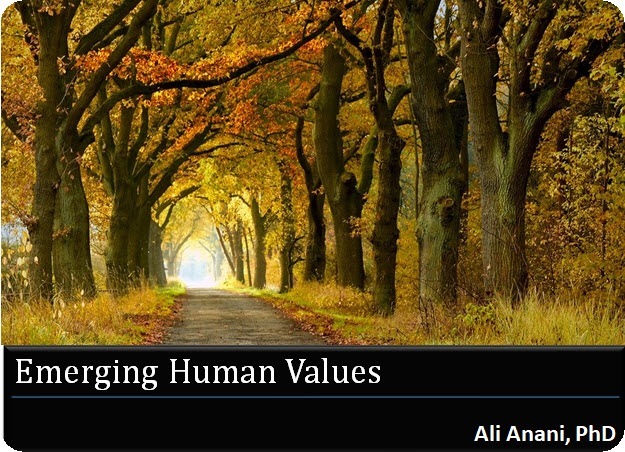 Emerging Human Values
My previous post "Are Ideas Measurable?" generated ...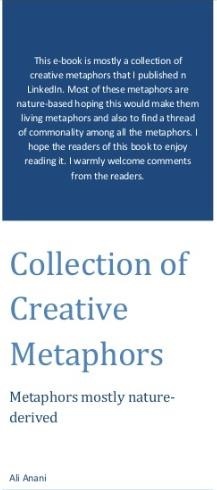 My e-book: Collection of Creative Ideas
Creativity is like scattered light going in differ ...
1 year ago · 2 min. reading time
You have no groups that fit your search