4 years ago · 2 min. reading time · visibility 0 ·
The Positive Side of Negative Emotions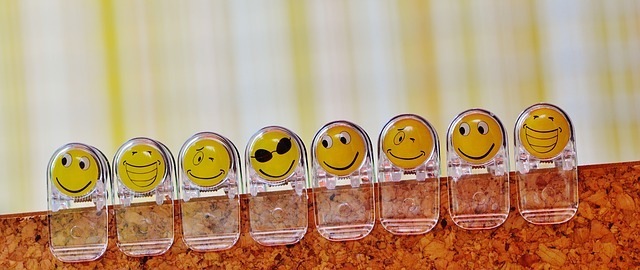 I wrote a presentation on separation thinking in which I discussed our tendency to ask this or that such as is it the egg or the chicken? I wondered why not this AND that. More relevant questions are available that reinforce this separation thinking such as do you want to be a leader or manager, when in fact we need a leader and a manager attributes together. This separation thinking goes against nature because opposites co-exist. Tall and short trees live together. We see closed and open flowers together. Flowery and thorny plants neighbor each other.
We have many examples in which the opposites have to work together if we wish to have a working system. Look at batteries and how they work. Batteries have three parts, an anode (negative), a cathode (positive), and the electrolyte. The cathode and anode are connected to an electrical circuit. The chemical reactions in the battery lead to an upsurge of electrons at the anode. The electrons repel each other and therefore seek to go to a place with fewer electrons- the cathode. This way we have an electric current. It is not the negative or the positive; it is both together.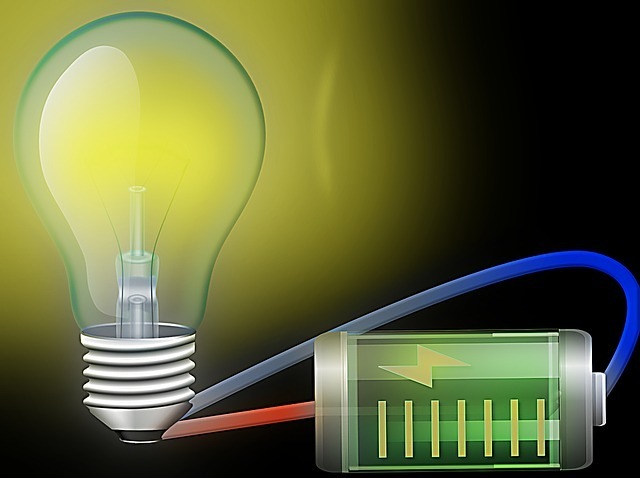 Similarly, an atom has a positive nucleus around which the lightweight electrons exist in a cloud orbiting the nucleus. We can't have atoms, which are the basic units of matter and the defining structure of elements, without having the positive nucleus and the negative electrons together.
Negative pressure has many positive applications. One outstanding example is how trees transport water from the roots of trees to their top leaves. For water to be sucked up there must be a pressure difference between the top and the bottom of the tree. It is this amazing negative pressure at the top that allows water to make its upward journey in a tree. The video below explains negative pressure amazingly well.
Our emotions are not different. We say positive emotions and negative emotions. This classification of emotions raised some objections by great minds. In my last buzz on "Adaptations to Emotional Flooding", @Max Carter commented by writing " Psychologically speaking by saying some emotions are negative we will do anything we can to avoid them or someone experiencing them
A negative is a loss and the only loss that we truly experience is the loss of growth and learning when we ignore our emotions or other people because we use words such as Negative to describe the emotion and therefore the person".
I believe it is our attitude and thinking that leads to these concerns. It is our separation thinking that wants the positive without the negative. It is our perception that negatives are bad. Negative emotions stabilize positive one and the two together make this stability. It is only when we flood ourselves with one emotion excessively on the expense of the other that we run into problems. If we consider what I term "The Battery of Emotions", then the buildup of negative emotions on the anode that these excessive electron-like passions become self-repelling and seek places in our bodies in which there is more space for them. Moreover, like electrons in atoms, they are the orbiting and light weighted bodies and can move much more freely than the positive nucleus. Negative emotions are mobile and orbit our thinking and positive emotions are the heavy nucleus around which the negative emotions orbit.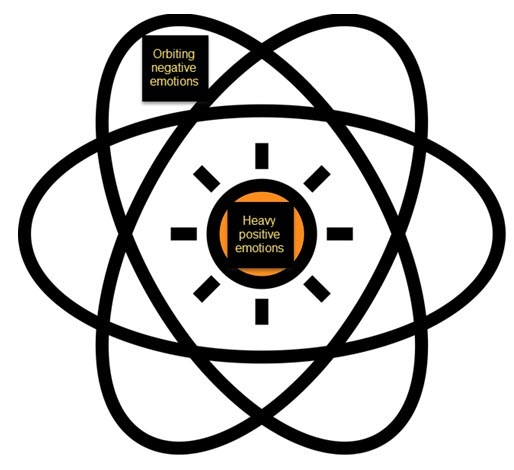 Negative emotions are an integral part of our existence. It is only when we allow them to flood that we experience their ill-effects. Positive emotions are not different. However; apparently negative emotions affect us more because of their orbiting our minds more freely than positive emotions.


I shall greatly appreciate your feedback on this buzz.
"""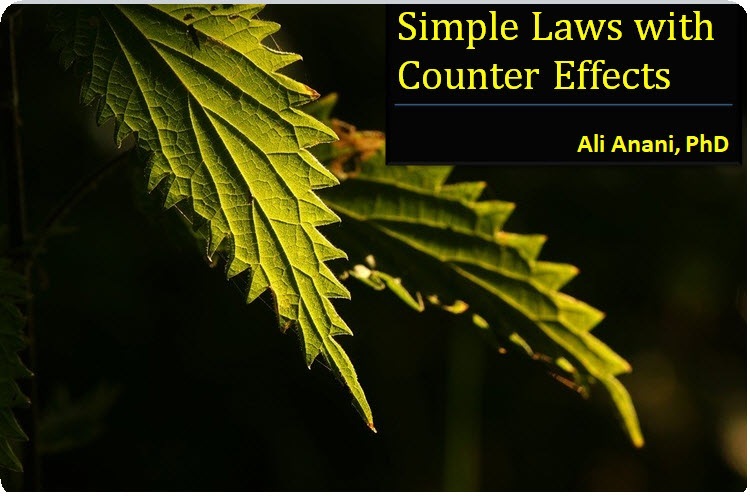 Simple Laws with Counter Effects
If your care for your family life, performance at ...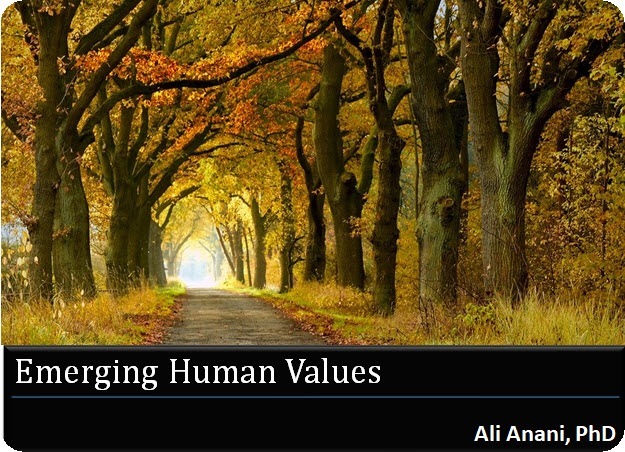 Emerging Human Values
My previous post "Are Ideas Measurable?" generated ...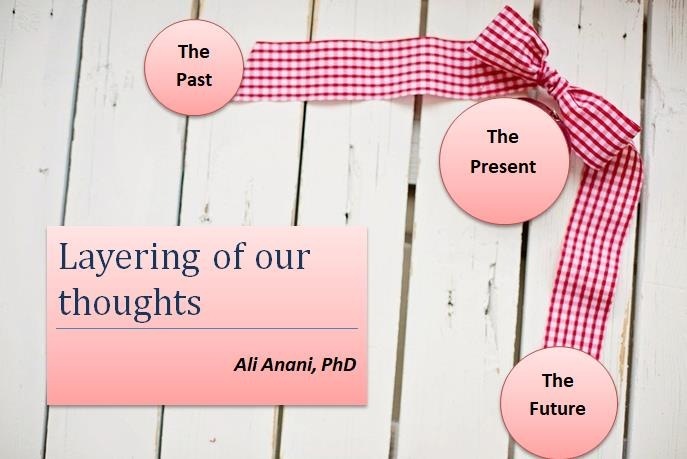 Layering of our thoughts
The Golden Circle of asking questions is well-know ...
You have no groups that fit your search