5 years ago · 2 min. reading time · visibility 0 ·
To know or not to know
It is amazing how ideas branch out when sequentially carried by different authors. Two years ago I published a presentation on fractal management and the use of fractal why questions. Sara Jacobovici got inspired and wrote a brilliant post on why questions and ended it by saying that only humans ask why. William King questioned if knowing sometimes take the peace of mind away. This question prompted Anees Zeidi to write a post titled "That Noble 'Soul'" in which he concluded "I wish I could meet that noble 'soul' in person to say a big 'Thank you' in helping me find my 'why to live'".
It is now my turn to try to answer the question- are we better of sometimes not to know because knowing may disturb our lives. This might sound as an easy question, but trying to answer it proved challenging.
In trying to know you might end up in knowing less. This I would call The Knowledge Uncertainty Principle. If we locate very accurately the position of electron, then we know very little about its velocity. What we gain we lose somewhere else. The reverse is true. The more the velocity of an electron (knowledge), the less we know about its position. With knowledge coming fast, no wonder finding its "position" with certainty is becoming like an impossible dream.
This can be very stressful. We are orbiting around a topic that we wish to discover more about, but only ultimately to know less. I find that the quote of Tony Robins "The quality of your life is in direct proportion to the amount of uncertainty you can comfortably deal with" is very true. We want to know, but it is becoming difficult to know with certainty. This leads to what I call the " Uncertainty Stress ". Either we accept uncertainty as a norm or we shall suffer from its stress and could burn us out. Dr. Amy Johnson wrote " Rather than turning your frantic thoughts into concrete, allow them to float by as if on water. Encourage mental movement so that better thoughts can eventually float in" . Uncertainty requires us to have flowing attitudes and even if they turn into a concrete we should try to float them. We do this with limestone. It is heavy and sinks in water. However; if we coat it with a fatty lubricant it floats. We need to keep our attitudes fatty so that they don't sink in uncertainty.
When we face uncertainty we suffer from unknowing. Sometimes we stretch our imagination, power and attitudes to try to know more. Other times we fold into ourselves fearing the unknown. Like we fold and stretch flour dough, we stretch our thoughts, attitudes and actions. The stretching and folding repeated cycles produce strange attractors. We produce inside us a butterfly effect in which a small change in attitude, beliefs, values or actions may take us into unpredictable paths. We become part of the uncertainty that we created inside us. See the video below to visualize the stretching and folding of strange attractors.
We need calming periods and stop the folding of the dough inside us. We need to sense our position. We need to accept that we are on a long discovery journey. No matter how much we know a little change in our knowledge might take us into unknown destinies. We ask why only to find out that the why scales up into greater whys.
Plants teach us a lot. Their roots walk into the unknown, but they adapt, change their shape, behavior, entanglement and even establish symbiotic relationship with algae to survive. They don't care that they don't know. They might stop growing for a while to breathe and learn to adapt and grow again.

The roots of knowing are realizing that we shall never know precisely. Either we stretch with hope or fold with fear of the uncertainty.
"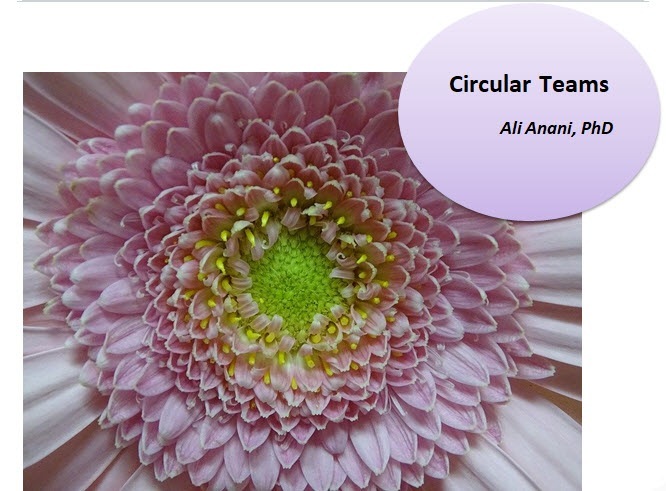 Circular Teams
It is amazing how ideas emerge! I was researching ...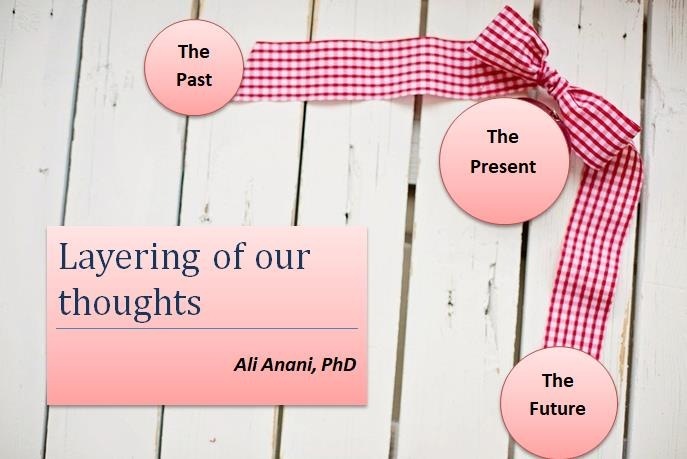 Layering of our thoughts
The Golden Circle of asking questions is well-know ...
1 year ago · 3 min. reading time
You have no groups that fit your search